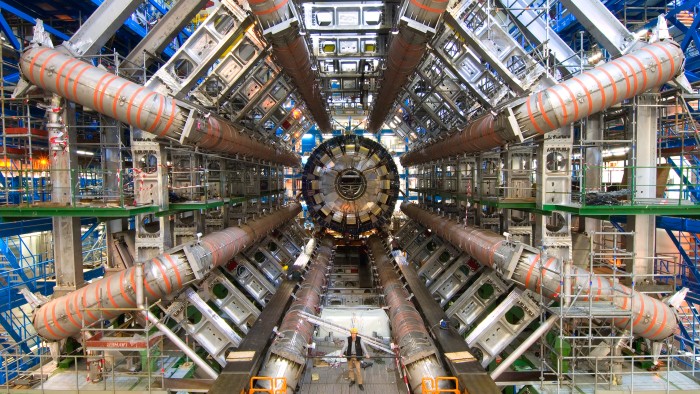 Particle physics
Light seen bouncing off light at high energies for the first time
Particles of light have been spotted scattering off each other at high energy for the first time.
Classical theories suggest that photons do not interact with each other. But the quantum theory of electromagnetism — quantum electrodynamics — predicts that two photons can interact and change direction, albeit very rarely. This has never before been seen directly at high energy.
The ATLAS collaboration studied attempts to collide lead ions at the Large Hadron Collider (LHC) at CERN, Europe's particle-physics laboratory near Geneva, Switzerland. When lead ions travel close to the speed of light, they radiate photons; when the ions do not themselves collide, detectors can instead spot interactions between these light particles. Of 4 billion collision attempts in 2015, the ATLAS detector saw 13 possible instances of photons interacting and scattering.
Further LHC studies in 2018 could confirm the finding, which could be used to test the existence of new particles that are predicted to affect the interaction.