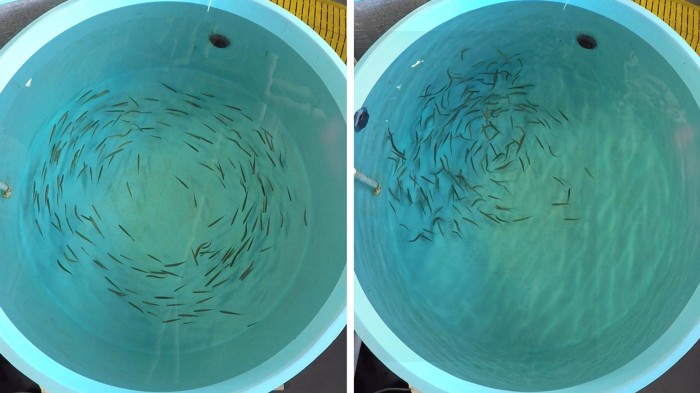 Animal behaviour
Fish fooled into thinking plastic is food
Plastic fragments in the ocean quickly become covered in algae, making them smell like food to small fish.
Tiny floating pieces of plastic waste may harm the health of sea creatures that eat them. To better understand what attracts fish to plastic particles, Matthew Savoca at the University of California, Davis, and his colleagues filmed the responses of wild-caught northern anchovies (Engraulis mordax) to the odour of plastic that had been left in the sea off California for several weeks and to their natural prey, krill (Euphausia pacifica).
Anchovies clustered together and began searching for food in response to the smell of both krill and the biofouled plastic. But they showed no change in behaviour when presented with the smell of clean plastic or an unscented control.
As well as showing that anchovies identify their prey by smell, the results suggest that chemical cues from a coating of algae are enough to fool the fish into believing that plastic is prey.