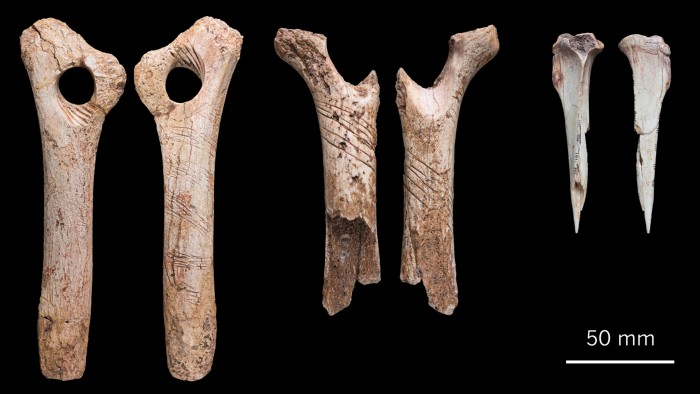 Archaeology
Ritualistic cannibalism in the Palaeolithic
Zigzag marks on a roughly 15,000-year-old human limb bone may be the result of ritualistic cannibalism in ancient Britain.
Marks on bones found in Gough's Cave in southwest England have previously shown that humans who lived there practised cannibalism for nutritional purposes. A team led by Silvia Bello at the Natural History Museum in London examined a human arm bone excavated from the cave in 1987. The team found evidence that humans had eaten meat from the bone: it bore incisions, human-tooth marks and damage from being pounded with a stone.
However, the radius also bore unusual zigzag marks, which are unlikely to have been created to extract flesh, the authors say. Similar patterns appear on animal bones from other European sites dated to the same period.
This type of intentional engraving has not been seen before on human bones, and suggests a previously unrecognized cannibalistic funerary practice in the Palaeolithic period.