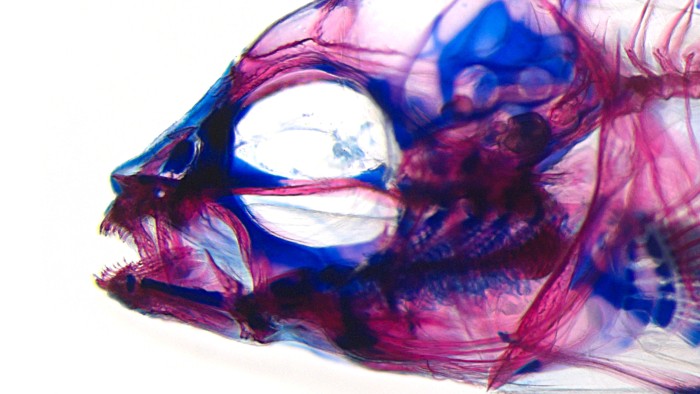 Baby cichlid fish vigorously work their mouths even before bone is deposited on their cartilaginous lower jaw. Yinan Hu at Boston College in Massachusetts and Craig Albertson at the University of Massachusetts, Amherst, thought this gaping might influence bone development. They performed surgery on a cichlid species known to gape frequently (Labeotropheus fuelleborni) to modify the stresses this behaviour placed on growing bone, and restricted the water and space available to a slow-gaping species (Maylandia zebra), which leads them to gape more.
A jawbone called the retroarticular process (RA) was longer in animals that gaped more, compared with controls, whereas this bone was shorter in fish that had undergone surgery. This shift was linked to changes in expression of the ptch1 gene, which is known to regulate RA length.
The clear differences driven by this behaviour show the importance of physiological mechanisms in variation between animals.