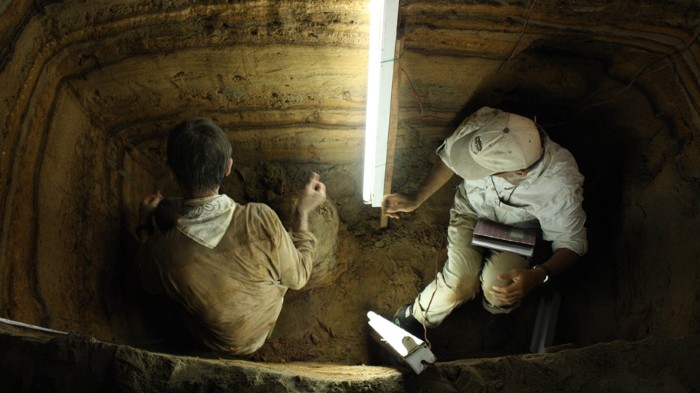 Ocean sciences
A history of Sumatran tsunamis
Tsunamis have hammered the western coast of Sumatra, Indonesia, at least 11 times in the past 7,400 years. That's not counting the 2004 tsunami that killed more than a quarter of a million people.
Charles Rubin, of the Earth Observatory of Singapore, and his colleagues dug into sediments at the bottom of a coastal cave in Sumatra. They found 11 layers of sand, each washed in by a prehistoric tsunami between 7,400 and 2,900 years ago. Records from more recent events may have been destroyed by water entering the cave in subsequent tsunamis, the authors suggest. The cave contains the best-preserved and most complete history of Indonesian tsunamis for this period.
On average, the events happened about every 450 years — although at one stage, none occurred for more than 2,000 years, after which four happened in the span of a century. This irregular pattern could complicate efforts to prepare for the next big one.