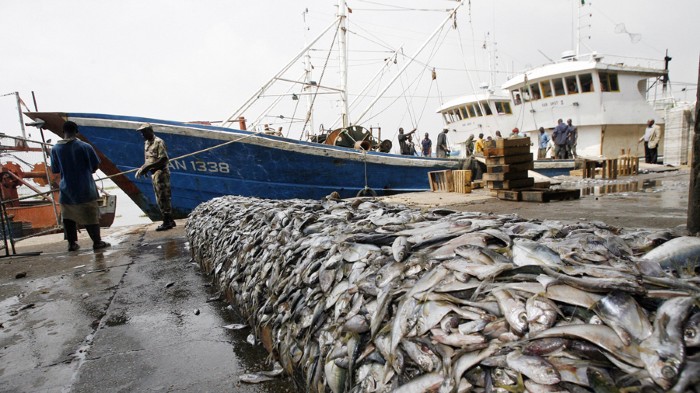 Ecology
Sea beds take years to recover from bottom trawling
Trawling the bottom of the ocean can strip up to 41% of invertebrate life from the sea bed, and ocean floors can take more than six years to recover.
Globally, around one-quarter of wild-caught seafood comes from bottom trawling, but the impact of this type of fishing has been unclear.
Jan Geert Hiddink at Bangor University, UK, and his colleagues combined data from 70 studies around the world to model the ecosystem damage of trawling. 'Otter trawls', which use heavy boards at the front of nets to plough up the sea bed, were the least harmful, removing around 6% of bottom-dwelling invertebrates. Most damaging were hydraulic dredges, which use high-pressure water to stir up animals for harvesting. These removed 41% of invertebrates. Recovery from losing 50% of an area's biomass to trawling takes between 1.9 and 6.4 years, according to the authors' model. Combining the model with maps of trawling frequency will allow the assessment of this type of fishing on unprecedented scales, say the authors.