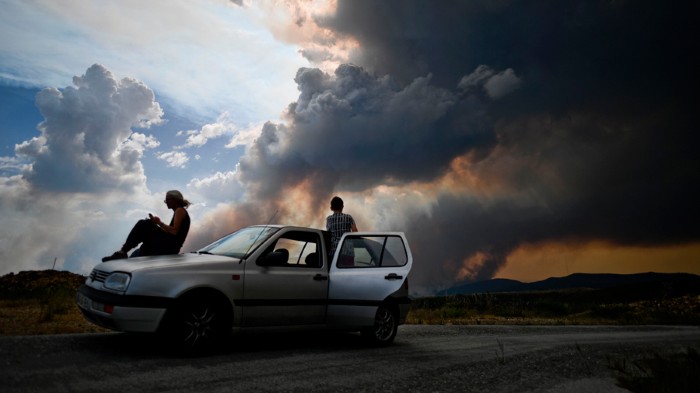 Atmospheric science
Wildfire pollution grossly underestimated
Wildfires pollute the air more than previously thought — especially when it comes to tiny particles that can lodge in the lungs and cause health problems.
Greg Huey at the Georgia Institute of Technology in Atlanta and his colleagues analysed data gathered by research aeroplanes from the smoke plumes of three major wildfires in the western United States in 2013. The burns emitted more than three times the amount of fine particulate matter, or soot, accounted for in the US National Emissions Inventory.
Earlier estimates of the amount of particulate matter produced by such fires came from controlled burns, but it seems wildfires release much more pollution into the air. The team also measured a range of chemicals coming from the wildfires, including some nitrate compounds spotted for the first time in plumes from burning biomass. Setting controlled burns that improve forest health and reduce the risk of devastating wildfires may be one way to prevent future air-quality problems, the authors say.