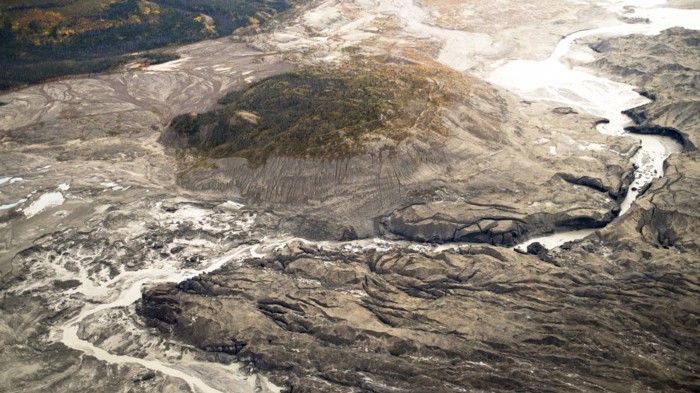 Hydrology
River piracy may rise thanks to climate change
Meltwater from one of Canada's largest glaciers has been abruptly re-routed to flow southward instead of to the north, thanks to climate change.
The Kaskawulsh glacier in northern Canada has been retreating for more than a century, but a warm spring in 2016 caused unusually high levels of melting. Dan Shugar at the University of Washington Tacoma and his colleagues combined satellite and drone imagery with data from lake and river gauges to reconstruct the path of water flowing from the glacier. The melting in 2016 formed an ice-walled canyon, which redirected water south into the Alsek River instead of into the Slims River to the north.
This is the first evidence of rapid water rerouting in modern river systems. Such 'river piracy' could become more common as the climate warms, the authors warn. That would affect downstream communities and ecosystems that depend on fresh water and nutrients from the glacier.