Abstract
Growing inventories of cord blood units have facilitated access to umbilical cord cell transplantation for many patients lacking conventional stem cell donors. They are in principle 'off-the-shelf', 'fit-for-use', as well as safe and effective therapy products. Cellular enumeration is used as a surrogate of graft potency, and users rely on the rigorous assessment carried out in banks to avoid poor engraftment after thawing (loss of cells or poor function), when the patient's situation is critical. However, in practice, when units are selected, initially on the basis of HLA matching and cell dose assessment, their absolute quality remains uncertain. Unfortunately, quality-related issues (particularly related to viability) are not uncommon in cord blood transplantation. The reasons for potency failures are diverse, but a lack of thorough validation during critical steps of the process and of appropriate use of quality-control tools for timely detection of problematic units are significant contributors. Moreover, incongruence between different sets of standards and regulations, and lack of common quality systems between banks result in a highly heterogeneous international inventory. Therefore, this complicates the matter for the end user of the product. To ameliorate this situation, it is essential to improve quality at each of the critical manufacturing steps wherein potency can be threatened, thereby creating homogeneous inventories of units with excellent quality and quantity.
Access options
Subscribe to this journal
Receive 12 print issues and online access
$259.00 per year
only $21.58 per issue
Rent or buy this article
Prices vary by article type
from$1.95
to$39.95
Prices may be subject to local taxes which are calculated during checkout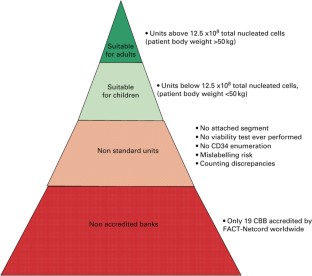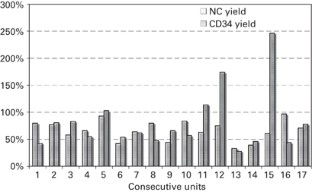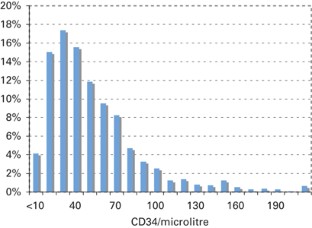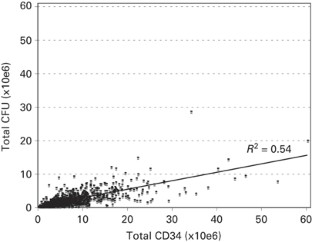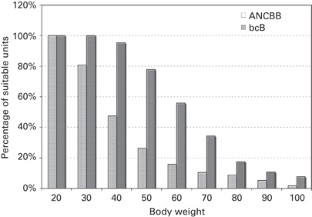 Similar content being viewed by others
References
Broxmeyer HE, Douglas GW, Hangoc G, Cooper S, Bard J, English D et al. Human umbilical cord blood as a potential source of transplantable hematopoietic stem/progenitor cells. Proc Natl Acad Sci USA 1989; 86: 3828–3832.

Gluckman E, Broxmeyer HE, Auerbach AD, Friedman H, Douglas GW, DeVergie A et al. Hematopoietic reconstitution in a patient with Fanconi anemia by means of umbilical-cord blood from an HLA-identical sibling. N Engl J Med 1989; 321: 1174–1178.

Gluckman E, Rocha V . Cord blood transplantation: state of the art. Haematologica 2009; 94: 451–454.

Askari S, Miller J, Chrysler G, McCullough J . Impact of donor- and collection-related variables on product quality in ex utero cord blood banking. Transfusion 2005; 45: 189–194.

Solves P, Moraga R, Saucedo E, Perales A, Soler MA, Larrea L et al. Comparison between two strategies for umbilical cord blood collection. Bone Marrow Transplant 2003; 31: 269–273.

Kurtzberg J, Cairo MS, Fraser JK, Baxter-Lowe L, Cohen G, Carter SL et al. Results of the cord blood transplantation (COBLT) study unrelated donor banking program. Transfusion 2005; 45: 842–855.

Rubinstein P . Why cord blood? Hum Immunol 2006; 67: 398–404.

Albano MS, Taylor P, Pass RF, Scaradavou A, Ciubotariu R, Carrier C et al. Umbilical cord blood transplantation and cytomegalovirus: posttransplantation infection and donor screening. Blood 2006; 108: 4275–4282.

Solves P, Parada C, Roig R, Hernández MC, Rodríguez R, Prat I . Chagas disease screening in cord blood donors. Transfusion 2009; 49: 1023–1024.

Solves P, Mirabet V, Alvarez M, Vila E, Quiles F, Villalba JV et al. Donor screening for hepatitis B virus infection in a cell and tissue bank. Transpl Infect Dis 2008; 10: 391–395.

Querol S, Mufti GJ, Marsh SG, Pagliuca A, Little AM, Shaw BE et al. Cord blood stem cells for hematopoietic stem cell transplantation in the UK: how big should the bank be? Haematologica 2009; 94: 536–541.

Barker JN, Krepski TP, DeFor TE, Davies SM, Wagner JE, Weisdorf DJ . Searching for unrelated donor hematopoietic stem cells: availability and speed of umbilical cord blood versus bone marrow. Biol Blood Marrow Transplant 2002; 8: 257–260.

Bhakta S, Laughlin MJ . New developments with umbilical cord blood. Cytotherapy 2008; 10: 105–107.

Körbling M, Robinson S, Estrov Z, Champlin R, Shpall E . Umbilical cord blood-derived cells for tissue repair. Cytotherapy 2005; 7: 258–261.

Kurtzberg J, Prasad VK, Carter SL, Wagner JE, Baxter-Lowe LA, Wall D, et al., COBLT Steering Committee. Results of the Cord Blood Transplantation Study (COBLT). Clinical outcomes of unrelated donor umbilical cord blood transplantation in pediatric patients with hematologic malignancies. Blood 2008; 112: 4318–4327.

Rocha V, Labopin M, Sanz G, Arcese W, Schwerdtfeger R, Bosi A, et al., Acute Leukemia Working Party of European Blood and Marrow Transplant Group; Eurocord-Netcord Registry. Transplants of umbilical-cord blood or bone marrow from unrelated donors in adults with acute leukemia. N Engl J Med 2004; 351: 2276–2285.

Eapen M, Rubinstein P, Zhang MJ, Stevens C, Kurtzberg J, Scaradavou A . et al. Outcomes of transplantation of unrelated donor umbilical cord blood and bone marrow in children with acute leukaemia: a comparison study. Lancet 2007; 369: 1947–1954.

Laughlin MJ, Eapen M, Rubinstein P, Wagner JE, Zhang MJ, Champlin RE et al. Outcomes after transplantation of cord blood or bone marrow from unrelated donors in adults with leukemia. N Engl J Med 2004; 351: 2265–2275.

Bautista G, Cabrera JR, Regidor C, Forés R, García-Marco JA, Ojeda E et al. Cord blood transplants supported by co-infusion of mobilized hematopoietic stem cells from a third-party donor. Bone Marrow Transplant 2009; 43: 365–373.

McCullough J, McKenna D, Kadidlo D, Schierman T, Wagner J . Issues in the quality of umbilical cord blood stem cells for transplantation. Transfusion 2005; 45: 832–841.

McCullough J, McKenna D, Kadidlo D, Maurer D, Noreen HJ, French K . et al. Mislabeled units of umbilical cord blood detected by a quality assurance program at the transplantation center. Blood 2009; 114: 1684–1688.

Larrea L, Sanz G, Solves P, Mirabet V, Roig R . A broken cord blood bag: placing the unit in a sterile zip-lock bag before thawing prevents catastrophic events. Transfusion 2008; 48: 1282–1283.

Thyagarajan B, Berger M, Sumstad D, McKenna Jr DH . Loss of integrity of umbilical cord blood unit freezing bags: description and consequences. Transfusion 2008; 48: 1138–1142.

Wagner E, Duval M, Dalle JH, Morin H, Bizier S, Champagne J et al. Assessment of cord blood unit characteristics on the day of transplant: comparison with data issued by cord blood banks. Transfusion 2006; 46: 1190–1198.

Shim JS, Cho B, Kim M, Park GS, Shin JC, Hwang HK et al. Early apoptosis in CD34+ cells as a potential heterogeneity in quality of cryopreserved umbilical cord blood. Br J Haematol 2006; 135: 210–213.

Warkentin PI, Foundation for the Accreditation of Cellular Therapy. Voluntary accreditation of cellular therapies: Foundation for the Accreditation of Cellular Therapy (FACT). Cytotherapy 2003; 5: 299–305.

Oudshoorn M, Foeken L (eds). Unrelated Cord Blood Banks/Registries Annual Report 2007 9th edn. WMDA: Netherlands, 2008.

NETCORD-FACT. International Standards for Cord Blood Collection, Processing, Testing, Banking, Selection and Release, 3rd edn. 2006. FACT: Omaha, Nebraska, USA.

Sirchia G, Rebulla P, Mozzi F, Lecchi L, Lazzari L, Ratti I . A quality system for placental blood banking. Bone Marrow Transplant 1998; 21 (Suppl 3): S43–S47.

Fraser JK, Cairo MS, Wagner EL, McCurdy PR, Baxter-Lowe LA, Carter SL, et al., Cord Blood Transplantation Study (COBLT). Cord blood bank standard operating procedures. J Hematother 1998; 7: 521–561.

Scaradavou A, Smith KM, Hawke R, Schaible A, Abboud M, Kernan NA et al. Cord blood units with low CD34+ cell viability have a low probability of engraftment after double unit transplantation. Biol Blood Marrow Transplant (e-pub ahead of print 20 Novemeber 2009; PMID:19932758).

Wagner JE, Barker JN, DeFor TE, Baker KS, Blazar BR, Eide C et al. Transplantation of unrelated donor umbilical cord blood in 102 patients with malignant and nonmalignant diseases: influence of CD34 cell dose and HLA disparity on treatment-related mortality and survival. Blood 2002; 100: 1611–1618.

Prasad VK, Mendizabal A, Parikh SH, Szabolcs P, Driscoll TA, Page K et al. Unrelated donor umbilical cord blood transplantation for inherited metabolic disorders in 159 pediatric patients from a single center: influence of cellular composition of the graft on transplantation outcomes. Blood 2008; 112: 2979–2989.

Yoo KH, Lee SH, Kim HJ, Sung KW, Jung HL, Cho EJ et al. The impact of post-thaw colony-forming units-granulocyte/macrophage on engraftment following unrelated cord blood transplantation in pediatric recipients. Bone Marrow Transplant 2007; 39: 515–521.

Diaz MA, Gonzalez-Vicent M, Ramirez M, Sevilla J, Lassaletta A, Perez A et al. Allogeneic cord blood transplantation in children with hematological malignancies: a long-term follow-up single-center study. Pediatr Hematol Oncol 2009; 26: 165–174.

Moscardó F, Sanz J, Senent L, Cantero S, de la Rubia J, Montesinos P et al. Impact of hematopoietic chimerism at day +14 on engraftment after unrelated donor umbilical cord blood transplantation for hematologic malignancies. Haematologica 2009; 94: 827–832.

Keeney M, Chin-Yee I, Weir K, Popma J, Nayar R, Sutherland DR . Single platform flow cytometric absolute CD34+ cell counts based on the ISHAGE guidelines. International Society of Hematotherapy and Graft Engineering. Cytometry 1998; 34: 61–70.

Duggleby R, Davy R, Fry L, Gibson D, Horton R, Mahmood S et al. Assessing viability and stem cell function: a study enumerating clonogenic stem cells in cord units by flow cytometry. Cytotherapy (Submitted).

Lim FT, Scherjon SA, van Beckhoven JM, Brand A, Kanhai HH, Hermans JM et al. Association of stress during delivery with increased numbers of nucleated cells and hematopoietic progenitor cells in umbilical cord blood. Am J Obstet Gynecol 2000; 183: 1144–1152.

Gonzalez S, Amat L, Azqueta C, Madrigal JA, Laïlla JM, Garcia J et al. Factors modulating circulation of hematopoietic progenitor cells in cord blood and neonates. Cytotherapy 2009; 11: 35–42.

Carmen R . The selection of plastic materials for blood bags. Transfus Med Rev 1993; 7: 1–10.

Hubel A, Carlquist D, Clay M, McCullough J . Liquid storage, shipment, and cryopreservation of cord blood. Transfusion 2004; 44: 518–525.

Moldenhauer A, Wolf J, Habermann G, Genter G, Kiesewetter H, Salama A . Optimum storage conditions for cord blood-derived hematopoietic progenitor cells prior to isolation. Bone Marrow Transplant 2007; 40: 837–842.

Antonenas V, Garvin F, Webb M, Sartor M, Bradstock KF, Gottlieb D . Fresh PBSC harvests, but not BM, show temperature-related loss of CD34 viability during storage and transport. Cytotherapy 2006; 8: 158–165.

Campos L, Roubi N, Guyotat D . Definition of optimal conditions for collection and cryopreservation of umbilical cord hematopoietic cells. Cryobiology 1995; 32: 511–515.

US Department of Health and Human Services. Food and Drug Administration. Center for Biologics Evaluation and Research. Guidance for Industry: Minimally Manipulated, Unrelated Allogeneic Placental/Umbilical Cord Blood Intended for Hematopoietic Reconstitution for Specified Indications. October 2009 http://www.fda.gov/downloads/BiologicsBloodVaccines/GuidanceComplianceRegulatoryInformation/Guidances/Blood/UCM187144.pdf.

Rubinstein P . Cord blood banking for clinical transplantation. Bone Marrow Transplant 2009; 44: 635–642.

Querol S, Azqueta C, Garcia J . Effect of red blood cell content on progenitor function after cryopreservation of cord blood buffy-coat products. Bone Marrow Transplant 2002; 29 (Suppl 2): S202 (poster 740).

Rodríguez L, García J, Querol S . Predictive utility of the attached segment in the quality control of a cord blood graft. Biol Blood Marrow Transplant 2005; 11: 247–251.

Rubinstein P, Dobrila L, Rosenfield RE, Adamson JW, Migliaccio G, Migliaccio AR et al. Processing and cryopreservation of placental/umbilical cord blood for unrelated bone marrow reconstitution. Proc Natl Acad Sci USA 1995; 92: 10119–10122.

Laroche V, McKenna DH, Moroff G, Schierman T, Kadidlo D, McCullough J . Cell loss and recovery in umbilical cord blood processing: a comparison of postthaw and postwash samples. Transfusion 2005; 45: 1909–1916.

Rodríguez L, Azqueta C, Azzalin S, García J, Querol S . Washing of cord blood grafts after thawing: high cell recovery using an automated and closed system. Vox Sang 2004; 87: 165–172.

Hunt CJ, Armitage SE, Pegg DE . Cryopreservation of umbilical cord blood: 1. Osmotically inactive volume, hydraulic conductivity and permeability of CD34(+) cells to dimethyl sulphoxide. Cryobiology 2003; 46: 61–75.

Van haute I, Lootens N, De Smet S, De Buck C, Verdegem L, Vanheusden K et al. Viable CD34+ stem cell content of a cord blood graft: which measurement performed before transplantation is most representative? Transfusion 2004; 44: 547–554.

Solves P, Planelles D, Mirabet V, Blasco I, Carbonell-Uberos F, Soler MA et al. Utility of bag segment and cryovial samples for quality control and confirmatory HLA typing in umbilical cord blood banking. Clin Lab Haematol 2004; 26: 413–418.

Migliaccio AR, Adamson JW, Stevens CE, Dobrila NL, Carrier CM, Rubinstein P . Cell dose and speed of engraftment in placental/umbilical cord blood transplantation: graft progenitor cell content is a better predictor than nucleated cell quantity. Blood 2000; 96: 2717–2722.

Querol S . A case of mistaken identity. Blood 2009; 114: 1459–1460.

Rubinstein P, Rosenfield RE, Adamson JW, Stevens CE . Stored placental blood for unrelated bone marrow reconstitution. Blood 1993; 81: 1679–1690.
Ethics declarations
Competing interests
The authors declare no conflict of interest.
About this article
Cite this article
Querol, S., Gomez, S., Pagliuca, A. et al. Quality rather than quantity: the cord blood bank dilemma. Bone Marrow Transplant 45, 970–978 (2010). https://doi.org/10.1038/bmt.2010.7
Received:

Accepted:

Published:

Issue Date:

DOI: https://doi.org/10.1038/bmt.2010.7
Keywords