A new study published in the British Dental Journal1 (BDJ) has revealed that up to £8.2 million of costs to the NHS could be saved – the equivalent to 364,000 dental check-ups - if 12-year-olds across the UK were to increase their chewing of sugarfree gum as part of a good oral health routine to help prevent tooth decay.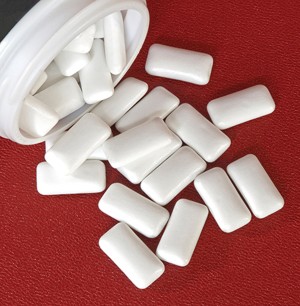 The research demonstrates that if all 12-year-olds across the UK were to chew one additional piece of sugarfree gum per day the NHS could save up to £2.8 million on dental treatments per year. This cost saving rises to a potential £3.3 million if two pieces of sugarfree gum were to be chewed per day by all 12-year-olds and to £8.2 million for three pieces. This research is the first of its kind in the UK and was conducted by the York Health Economics Consortium and Peninsula Dental School, Plymouth University, with support from The Wrigley Company Ltd.
There is a strong evidence base that demonstrates that sugarfree gum can help prevent tooth decay. Independent clinical research proves that chewing sugarfree gum for 20 minutes after eating or drinking helps neutralise the plaque acid attacks that can cause tooth decay and contributes to removing food remains. Increased flow of saliva also promotes the remineralisation of tooth enamel, thus reducing one risk factor for developing tooth decay.
References
Claxton L, Taylor M, Kay E . Oral health promotion: the economic benefits to the NHS of increased use of sugarfree gum in the UK. Br Dent J 2016; 220: 121–127.
About this article
Cite this article
Chewing sugarfree gum could save the NHS millions. BDJ Team 3, 16047 (2016). https://doi.org/10.1038/bdjteam.2016.47
Published:

DOI: https://doi.org/10.1038/bdjteam.2016.47