A team of dental nurses gave up their free time over the festive season to provide free dental treatment to homeless people. From 23-29 December the group of volunteers for Crisis at Christmas tended to the oral health needs of almost 400 people living on the streets taken in and cared for by the charity. They provided treatment around London inside four mobile surgery units lent by various community dental services, using sterilisation equipment provided by Henry Schein.
First time volunteer, dental nurse Egle Valeikaite, said: 'Volunteering with Crisis Christmas was one of the most memorable things I have ever done. I saw pain disappear and grateful faces appear and, rather than spending my money and going ahead with consumerism trends, I spent my time at service to others.' For further information about volunteering with Crisis at Christmas, visit www.crisis.org.uk/pages/dental-servicevolunteer.html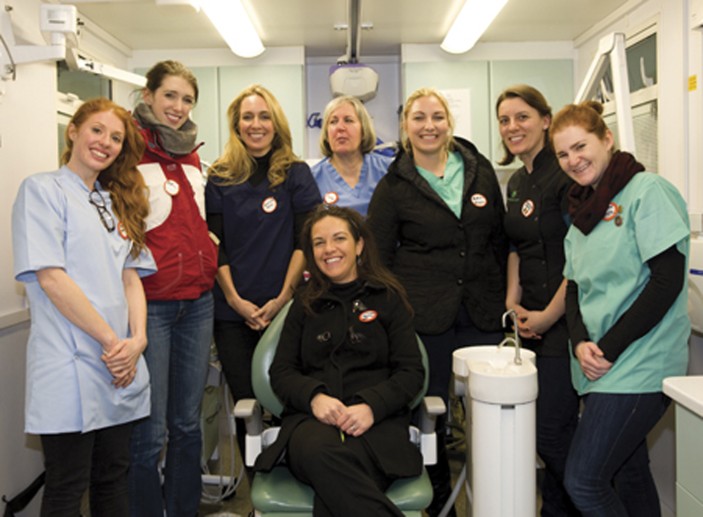 Do you have a news story that you would like included in BDJ Team? Send your press release or a summary of your story to the Editor at bdjteam@nature.com.
About this article
Cite this article
Dental nurses help the homeless at Christmas. BDJ Team 1, 15003 (2015). https://doi.org/10.1038/bdjteam.2015.3
Published:

DOI: https://doi.org/10.1038/bdjteam.2015.3