Abstract
The debate on mobile telephone safety continues. Most epidemiological studies investigating health effects of radiofrequency (RF) radiation emitted by mobile phone handsets have been criticised for poor exposure assessment. Most of these studies relied on the historical reconstruction of participants' phone use by questionnaires. Such exposure assessment methods are prone to recall bias resulting in misclassification that may lead to conflicting conclusions. Although there have been some studies using software-modified phones (SMP) for exposure assessment in the literature, until now there is no published work on the use of hardware modified phones (HMPs) or RF dosimeters for studies of mobile phones and health outcomes. We reviewed existing literature on mobile phone epidemiology with particular attention to exposure assessment methods used. Owing to the inherent limitations of these assessment methods, we suggest that the use of HMPs may show promise for more accurate exposure assessment of RF radiation from mobile phones.
Relevant articles
Open Access articles citing this article.
Imo Inyang

,

Geza Benke

…

Michael Abramson

BMC Medical Research Methodology Open Access 12 June 2009
Access options
Subscribe to this journal
Receive 6 print issues and online access
$259.00 per year
only $43.17 per issue
Rent or buy this article
Get just this article for as long as you need it
$39.95
Prices may be subject to local taxes which are calculated during checkout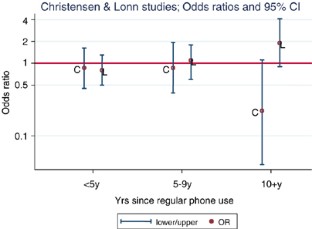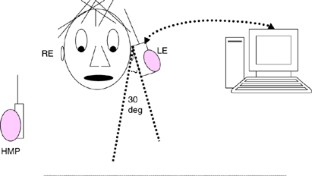 References
Ahlbom A., Green A., Kheifets L., Savitz D., and Swerdlow A. Epidemiology of health effects of radiofrequency exposure. Environ Health Perspect 2004: 112 (17): 1741–1754.

Antennessa. EME Spy 120 (former DSP 090), 2006 Available http://www.antennessa.com/telechargement/1145545170.pdf[Accessed URL accessed on 21 August 2006].

Ardoino L., Barbieri E., and Vecchia P. Determinants of exposure to electromagnetic fields from mobile phones. Radiat Prot Dosimetry 2004: 111 (4): 403–406.

Armstrong B.K., White E., and Saracci R. Principles of Exposure Measurement in Epidemiology. Oxford: Oxford University Press, Oxford, England, 1992, pp197–230.

Auvinen A., Hietanen M., Luukkonen R., and Koskela R.S. Brain tumors and salivary gland cancers among cellular telephone users. Epidemiology 2002: 13 (3): 356–359.

Berg G., Schuz J., Samkange-Zeeb F., and Blettner M. Assessment of radiofrequency exposure from cellular telephone daily use in an epidemiological study: German Validation study of the international case–control study of cancers of the brain-INTERPHONE-Study. J Expo Anal Environ Epidemiol 2005: 15 (3): 217–224.

Budtz-Jorgensen E., Keiding N., and Grandjean P. Effects of exposure imprecision on estimation of the benchmark dose. Risk Anal 2004: 24 (6): 1689–1696.

Christensen H.C., Schuz J., Kosteljanetz M., Poulsen H.S., Boice Jr J.D., and McLaughlin J.K., et al. Cellular telephones and risk for brain tumors: a population-based, incident case–control study. Neurology 2005: 64 (7): 1189–1195.

Christensen H.C., Schuz J., Kosteljanetz M., Poulsen H.S., Thomsen J., and Johansen C. Cellular telephone use and risk of acoustic neuroma. Am J Epidemiol 2004: 159 (3): 277–283.

Elektronik M. ESM-140 mobile phone dosimeter, 2006 Available [http://www.maschek.de/uk/frameset.php?p=produckte2006].

Funch D.P., Rothman K.J., Loughlin J.E., and Dreyer N.A. Utility of telephone company records for epidemiologic studies of cellular telephones. Epidemiology 1996: 7 (3): 299–302.

Hardell L., Carlberg M., and Hansson Mild K. Use of cellular telephones and brain tumour risk in urban and rural areas. Occup Environ Med 2005: 62 (6): 390–394.

Hardell L., and Mild K.H. Mobile phone use and acoustic neuromas. Epidemiology 2005: 16 (3): 415 author reply 417–418.

Hardell L., Nasman A., Pahlson A., Hallquist A., and Hansson Mild K. Use of cellular telephones and the risk for brain tumours: A case–control study. Int J Oncol 1999: 15 (1): 113–116.

Hyland M.E., Kenyon C.A.P., Allen R., and Howarth P. Diary keeping in asthma: comparison of written and electronic methods. Br Med J 1993: v306 (n6876): p487(483).

Kelsey J.L., Whittemore A.S., Evans A.S., and Thompson W.D. Methods in Observational Epidemiology. New York: Oxford University Press, 1996.

Lonn S., Ahlbom A., Hall P., and Feychting M. Mobile phone use and the risk of acoustic neuroma. Epidemiology 2004a: 15 (6): 653–659.

Lonn S., Ahlbom A., Hall P., and Feychting M. Long-term mobile phone use and brain tumor risk. Am J Epidemiol 2005: 161 (6): 526–535.

Lonn S., Forssen U., Vecchia P., Ahlbom A., and Feychting M. Output power levels from mobile phones in different geographical areas; implications for exposure assessment. Occup Environ Med 2004b: 61 (9): 769–772.

Parslow R.C., Hepworth S.J., and McKinney P.A. Recall of past use of mobile phone handsets. Radiat Prot Dosimetry 2003: 106 (3): 233–240.

Radon K., Spegel H., Nicole M., Jerome K., Jutta B., Arno W., Heinrich E., Georg P., Anja S., Vera E., Von Rudiger K., and Dennis N. Personal dosimetry of exposure to mobile telephone base stations? An Epidemiologic feasibility study comparing the Maschek dosimeter prototype and the Antennessa DSP-090 system. Bioelectromagnetics 2006: 27: 77–81.

Samkange-Zeeb F., Berg G., and Blettner M. Validation of self-reported cellular phone use. J Expo Anal Environ Epidemiol 2004: 14 (3): 245–248.

Schuz J. Mobile phone use and exposures in children. Bioelectromagnetics 2005: 26 (Suppl 7): S45–S50.

Stokes T., and Paty J. What is a subject diary, and how do regulations apply? Electronic diaries, Part 1: experts discuss the use of subject diaries and the way researchers can comply with applicable regulations and guidelines. (Technology update). Appl Clin Trials 2002: 11 (9): 38(35).

Stone A.A., Shiffman S., Schwartz J.E., Broderick J.E., and Hufford M.R. Patient non-compliance with paper diaries. (Information in practice). Br Med J 2002: 324 (7347): 1193(1192).

Vrijheid M., Cardis E., Armstrong B.K., Auvinen A., Berg G., and Blaasaas K.G., et al. Validation of short term recall of mobile phone use for the Interphone study. Occup Environ Med 2006: 63 (4): 237–243.

Wiart J., Dale C., Bosisio A.V., and Cornec A.L. Analysis of the influence of the power control discontinuous transmission on RF exposure with GSM phones. IEEE Transact Electromagn Comp 2000: 42 (43): 374–385.
Acknowledgements
This work is supported by the Australian Centre for Radiofrequency Bio-effects Research (ACRBR) which is funded by a grant from the National Health and Medical Research Council of Australia.
About this article
Cite this article
Inyang, I., Benke, G., Mckenzie, R. et al. Comparison of measuring instruments for radiofrequency radiation from mobile telephones in epidemiological studies: Implications for exposure assessment. J Expo Sci Environ Epidemiol 18, 134–141 (2008). https://doi.org/10.1038/sj.jes.7500555
Received:

Accepted:

Published:

Issue Date:

DOI: https://doi.org/10.1038/sj.jes.7500555
Keywords
radiofrequency radiation

dose phones

billing records

radiofrequency dosimeter

exposure misclassification

questionnaires