Your institute does not have access to this article
Relevant articles
Open Access articles citing this article.
Hubert O Ballard

,

Michael I Anstead

&

Lori A Shook

Respiratory Research Open Access 05 June 2007
Access options
Subscribe to Journal
Get full journal access for 1 year
$99.00
only $8.25 per issue
All prices are NET prices.
VAT will be added later in the checkout.
Tax calculation will be finalised during checkout.
Buy article
Get time limited or full article access on ReadCube.
$32.00
All prices are NET prices.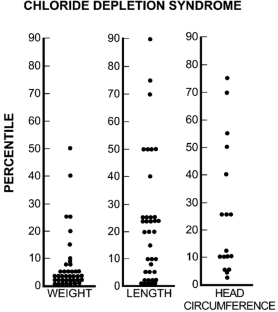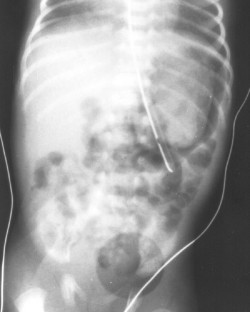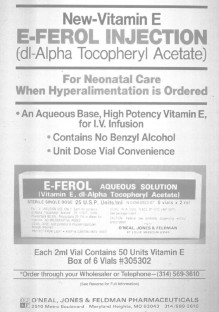 References
Weinberg F . Infant feeding through the ages. Can Fam Physician 1993;39:2016–2020.

Drake TG . Pap and panada. Ann Med Hist 1931;3:289–295.

Prince J . Infant feeding through the ages. Midwives Chron Nurs Notes 1976;Dec:283–285.

Greer FR, Apple RD . Physicians, formula companies, and advertising: A historical perspective. Am J Dis Child 1991;145:282–286.

Hill LF . Infant feeding: Historical and current. Pediatr Clin North Am 1967;14:255–268.

Pratt WD . The Abbot Almanac. Elmsford, NY: The Benjamin Co., Inc; 1987. p. 88.

Anonymous . Infant metabolic alkalosis and soy-based formula — United States. MMWR 1996;45:985–988.

Roy S . The chloride depletion syndrome. Adv Pediatr 1984;31: 235–257.

Filer LJ . Salt in infant foods. Nutr Rev 1971;29:27–30.

Committee on Nutrition. Salt intake and eating patterns of infants and children in relation to blood pressure. Pediatrics 1974;53:115–121.

Committee on Nutrition, AAP. Commentary on breast-feeding and infant formulas, including proposed standards for formulas. Pediatrics 1976;57:278–285.

Stewart BA . Salt in the infant dietary, editorial. In: Pediatric Basics, Gerber Products Company, issue 21, Fremont, Michigan, 1978.

Malloy MH . The follow-up of infants exposed to chloride-deficient formulas. Adv Pediatr 1993;40:141–158.

Cone TE . History of the Care and Feeding of the Premature Infant. Boston: Little, Brown and Co.; 1985.

Sauls HS . Similac Special Care Monograph. Columbus: Ross Laboratories; 1980.

Wolf RS, Bruce J . Gastrostomy for lactobezoar in a newborn infant. J Pediatr 1959;54:811–812.

Byrne WJ . Foreign bodies, bezoars, and caustic ingestion. Gastrointest Endos Clin North America 1994;4:99–119.

Levkoff AH, Gadsden RH, Hennigar GR, Webb CM . Lactobezoar and gastric perforation in a neonate. J Pediatr 1970;77:875–877.

Duritz G, Oltorf C . Lactobezoar formation associated with high-density caloric formula. Pediatrics 1979;63:647–649.

Erenberg A, Shaw RD, Yousefzadeh D . Lactobezoar in the low-birth-weight infant. Pediatrics 1979;63:642–646.

Schreiner RL, Brady MS, Franken EA, Stevens DC, Lemons JA, Gresham EL . Increased incidence of lactobezoars in low birth weight infants. Am J Dis Child 1979;133:936–940.

Grosfeld JL, Schreiner RL, Franken EA, et al. The changing pattern of gastrointestinal bezoars in infants and children. Surgery 1980;88:425–432.

Erenberg A . Lactobezoar . In: Sunshine P, editor. Feeding the Neonate Weighing less than 1,500 grams — Nutrition and Beyond. Report of the 79 Ross Conference on Pediatric Research. Columbus: Ross Laboratories; 1980. p. 99–102.

Schreiner RL, Brady MS, Ernst JA, Lemons JA . Lack of lactobezoars in infants given predominantly whey protein formulas. Am J Dis Child 1982;136:437–439.

American Academy of Pediatrics. Pertussis. In: Peter G, editor. 1997 Red Book. Report of the Committee on Infectious Diseases, 24th ed. Elk Grove Village: American Academy of Pediatrics; 1997. p. 397.

Anonymous . Hypertrophic pyloric stenosis in infants following pertussis prophylaxis with erythromycin — Knoxville, Tennessee, 1999. MMWR 1999;48:1117–1120.

Honein MA, Paulozzi LJ, Himelright IM, et al. Infantile hypertrophic pyloric stenosis after pertussis prophylaxis with erythromycin: A case report and cohort study. Lancet 1999;354:2101–2105.

SanFillippo JA . Infantile hypertrophic pyloric stenosis related to ingestion of erythromycin estolate: A report of five cases. J Pediatr Surg 1976;11:177–180.

Stang H . Pyloric stenosis associated with erythromycin ingested through breast milk. Minn Med 1986;69:669–671.

Nelson JD . The evolving role of erythromycin in medicine. Pediatr Infect Dis 1986;5:118–119.

CDC, Division of Sexually Transmitted Diseases. Erythromycin treatment associated with infantile hypertrophic pyloric stenosis. http://www.cdc.gov/nchstp/dst/eryth.htm.

Ravitch MM . The story of pyloric stenosis. Surgery 1960;48:1117–1143.

Schechter R, Torfs CP, Bateson TF . The epidemiology of infantile hypertrophic pyloric stenosis. Pediatr Perinat Epidemiol 1997;11:407–427.

Peeters TL . Erythromycin and other macrolides as prokinetic agents. Gastroenterology 1993;105:1886–1899.

Seidenfeld MA, Hanzlik PJ . The general properties, actions and toxicity of propylene glycol. J Pharmacol 1932;44:109–121.

Glasgow AM, Boeckx RL, Miller MK, MacDonald MG, August GP, Goodman SI . Hyperosmolality in small infants due to propylene glycol. Pediatrics 1983;72:353–355.

MacDonald MG, Getson PR, Glasgow AM, Miller MK, Boeckx RL, Johnson EL . Propylene glycol: Increased incidence of seizures in low birth weight infants. Pediatrics 1987;79:622–625.

Gershanik JJ, Boecler B, George W, Sola A, Leitner M, Kapadia C . The gasping syndrome: Benzyl alcohol (BA) poisoning. Clin Res 1981;29:895A.

Brown WI, Buist NR, Gipson HT, Huston RK, Kennaway NG . Fatal benzyl alcohol poisoning in a neonatal intensive care unit. Lancet 1982;1:1250.

Anonymous . Neonatal deaths associated with use of benzyl alcohol — United States. MMWR 1982;31:290–291.

LeBel M, Ferron L, Masson M, Pichette J, Carrier C . Benzyl alcohol metabolism and elimination in neonates. Dev Pharmacol Ther 1988;11:347–356.

1130. Benzyl Alcohol. In: The Merck Index: an Encyclopedia of Chemical, Drugs, and Biologicals, 10th ed. Rahway: Merck & Co., Inc; 1983. p. 160.

Anonymous. United States Pharmacopeia Rockville: Publisher 1942;XII. p. 220.

Timeline of neonatology. http://www.neonatology.org/tour/timeline.html.

Gershanik J, Boecler B, Ensley H, McCloskey S, George W . The gasping syndrome and benzyl alcohol poisoning. N Engl J Med 1982;307:1384–1388.

Benzyl alcohol may be toxic to newborns. FDA Drug Bull 1982;12:10–11.

Committee on Fetus and Newborn and Committee on Drugs, AAP. Benzyl alcohol: toxic agent in neonatal units. Pediatrics 1983;72:356–358.

Menon PA, Thach BT, Smith CH, et al. Benzyl alcohol toxicity in a neonatal intensive care unit. Incidence, symptomatology, and mortality. Am J Perinatol 1984;1:288–292.

Hiller JL, Benda GI, Rahatzad M, et al. Benzyl alcohol toxicity: Impact on mortality and intraventricular hemorrhage among very low birth weight infants. Pediatrics 1986;77:500–506.

Jarvis WR, Hughes JM, Mosser JL . Benzyl alcohol poisoning. Am J Dis Child 1983;137:505.

Usher R . Extreme prematurity. In: Avery G, editor. Neonatology: Pathophysiology and Management of the Newborn, 3rd ed. Philadelphia: JB Lippincott Co.; 1987.

Jardine DS, Rogers K . Relationship of benzyl alcohol to kernicterus, intraventricular hemorrhage, and mortality in preterm infants. Pediatrics 1989;83:153–160.

Schiff D, Chan G, Stern L . Fixed drug combinations and the displacement of bilirubin from albumin. Pediatrics 1971;48:139–141.

Cronin CM, Brown DR, Ahdab-Barmada M . Risk factors associated with kernicterus in the newborn infant: Importance of benzyl alcohol exposure. Am J Perinatol 1991;8:80–85.

Jordan GD, Themelis NJ, Messerly SO, Jarrett RV, Garcia J, Frank CG . Doxapram and potential benzyl alcohol toxicity: A moratorium on clinical investigation?. Pediatrics 1986;78:540–541.

Owens WC, Owens EU . Retrolental fibroplasia in premature infants: II. Studies on the prophylaxis of the disease: The use of alpha tocopheryl acetate. Am J Ophthalmol 1949;32:1631–1637.

Mason KE . The first two decades of vitamin E. Fed Proc 1977;36:1906–1910.

Bell EF . History of vitamin E in infant nutrition. Am J Clin Nutr 1987;46:183–186.

Karp WB, Robertson AF . Vitamin E in neonatology. Adv Pediatr 1986;33:127–147.

Anonymous . Unusual syndrome with fatalities among premature infants: association with a new intravenous vitamin E product. MMWR 1984;33:198–199.

McKean DL, Pesce AJ . Determination of polysorbate in ascites fluid from a premature infant. J Anal Toxicol 1985;9:174–176.

Alade SL, Brown RE, Paquet A . Polysorbate 80 and E-Ferol toxicity. Pediatrics 1986;77:593–597.

7455. Polysorbate 80. In: The Merck Index: an Encyclopedia of Chemical, Drugs, and Biologicals, 10th ed. Rahway: Merck & Co., Inc; 1983. p. 1095.

Pesce AJ, McKean DL . Toxic susceptibilities in the newborn with special consideration of polysorbate toxicity. Ann Clin Lab Sci 1989;19:70–73.

Browning DR . Papers show early warning on E-Ferol. St. Louis Post Dispatch Sunday August 14, 1988.

Committee on Fetus and Newborn. Postnatal corticosteroids to treat or prevent chronic lung disease in premature infants. Pediatrics 2002;109:330–338.

Barrington KJ . The adverse neuro-developmental effects of postnatal steroids in the preterm infant: a systematic review of RCTs. BMC Pediatr 2001;1:1–14. (http://pubmedcentral.nih.gov/b.cgi?artid=18973)

Northway WH, Rosan RC, Porter DY . Pulmonary disease following respirator therapy of hyaline-membrane disease. N Engl J Med 1967;276:357–368.

Avery GB, Fletcher AB, Kaplan M, Brudno DS . Controlled trial of dexamethasone in respirator-dependent infants with bronchopulmonary dysplasia. Pediatrics 1985;75:106–111.

Witzmann RF . Steroids: Keys to Life (translated by Rosemarie Peter). New York: Van Nostrand Reinhold Company; 1981.

Djerassi C . The Pill, Pygmy Chimps, and Degas' Horse. New York: Harper Collins Publishers; 1992. p. 33–48.

Cummings JJ, D'Eugenio DB, Gross SJ . A controlled trial of dexamethasone in preterm infants at high risk for bronchopulmonary dysplasia. N Engl J Med 1989;320:1505–1510.

Jones R, Wincott E, Elbourne D, Grant A . Controlled trial of dexamethasone in neonatal chronic lung disease: A 3-year follow-up. Pediatrics 1995;96:897–906.

Yeh TF, Lin YJ, Huang CC, et al. Early dexamethasone therapy in preterm infants: A follow-up study. Pediatrics 1998;101:e7 (http://www.pediatrics.org/cgi/conent/full/101/5/e7).

O'Shea TM, Kothadia JM, Klinepeter KL, et al. Randomized placebo-controlled trial of a 42-day tapering course of dexamethasone to reduce the duration of ventilatory dependency in very low birth weight infants: Outcome of study participants at 1-year adjusted age. Pediatrics 1999;104:15–21.

Watterberg K . Postnatal steroids for bronchopulmonary dysplasia: Where do we go from here? Tufts University School of Medicine and Floating Hospital for Children Reports on: Neonatal Respiratory Diseases, Vol. 11, 2001. p. 1–8.

Weichsel ME . The therapeutic use of glucocorticoid hormones in the perinatal period: Potential neurological hazards. Ann Neurol 1977;2:364–366.

Blackfan KD, Yaglou CP . The premature infant: A study of the effects of atmospheric conditions on growth and development. Am J Dis Child 1933;46:1175–1236.

Conroy S, McIntyre J, Choonara I . Unlicensed and off label drug use in neonates. Arch Dis Child Fetal Neonatal Ed 1999;80:F142–F145.

Silverman WA . Retrolental Fibroplasia: A Modern Parable. New York: Grune & Stratton; 1980. p. 89.

Sinclair JC . Practicing evidence-based neonatal-perinatal medicine. In: Fanaroff AA, Martin RJ, editors. Neonatal–Perinatal Medicine, Vol 1, 7th ed. St. Louis: Mosby; 2002. p. 70–77.

Eddy DM . Clinical decision making: from theory to practice. Practice Policies — what are they?. JAMA 1990;263:877–880.

Eddy DM . Clinical decision making: From theory to practice. Anatomy of a decision. JAMA 1990;263:441–443.

Committee on Drugs, AAP. Uses of drugs not described in the package insert (off-label uses). Pediatrics 2002;110:181–183.

Silverman WA . Where's the Evidence?. Oxford: Oxford University Press; 1998. p. x.
Acknowledgements
I am grateful for the helpful comments and suggestions of Dr. W. A. Silverman and Dr. Jeffrey P. Baker, and for the extensive grammatical review by Alex F. Robertson IV.
About this article
Cite this article
Robertson, A. Reflections on Errors in Neonatology III. The "Experienced" Years, 1970 to 2000. J Perinatol 23, 240–249 (2003). https://doi.org/10.1038/sj.jp.7210873
Published:

Issue Date:

DOI: https://doi.org/10.1038/sj.jp.7210873