Abstract
This series errors in neonatology since the 1920s. Three historical periods are defined: the "Hands-Off" years from 1920 to 1950, the "Heroic" years from 1950 to 1970, and the "Experienced" years from 1970 on. In this article, the "Heroic" years, we discuss the Blossom air lock, sulfisoxazole, chloramphenicol, novobiocin, hexachlorophene, Epsom salts enemas, feeding gastrostomy, diaper laundering, and equipment cleaning.
Your institute does not have access to this article
Access options
Subscribe to Journal
Get full journal access for 1 year
$99.00
only $8.25 per issue
All prices are NET prices.
VAT will be added later in the checkout.
Tax calculation will be finalised during checkout.
Buy article
Get time limited or full article access on ReadCube.
$32.00
All prices are NET prices.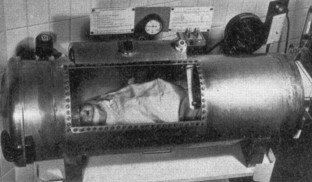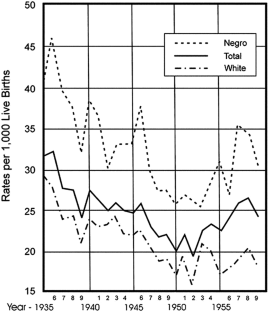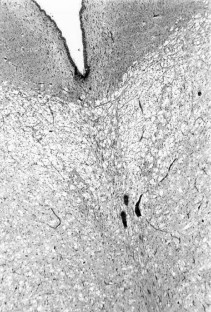 References
Silverman WA . Retrolental Fibroplasia: a modern parable. New York: Grune & Stratton, 1980.

Dunn PM . Dr. James Blundell (1790–1878) & neonatal resuscitation. Arch Dis Child 1989;64:494–495.

Baskett TF, Nagele F . Bernhard Schultze and the swinging neonate. Resuscitation 2001;51:53–56

Kreiselman J . An improved apparatus for treating asphyxia of the newborn infant. Am J Obstet Gyn 1940;39:888–890.

Bloxsom A . Resuscitation of the newborn infant. Use of the positive pressure oxygen-air lock. J Pediatr 1950;37:311–319.

Kendig JW, Maples PG, Maisels MJ . The Bloxsom air lock: a historical perspective. Pediatrics 2001;108:e116.

Apgar V, Kreiselman J . Studies on resuscitation. An experimental evaluation of the Bloxsom air-lock. Am J Obstet Gynecol 1953;65:45–52.

Bloxsom A, Angelique SM . Neonatal infant mortality. Before and after the use of the air lock for the treatment of newborn infants in a large maternity hospital. Am J Obstet Gynecol 1954;67:647–650.

Reichelderfer TE, Nitowsky HM . A controlled study of the use of the Bloxsom air lock. Pediatrics 1956;18:918–927.

Charles D, Larsen B . Streptococcal puerperal sepsis and obstetric infections: A historical perspective. Reviews of Infectious Disease 1986;8:411–422.

Silverman WA, Andersen DH, Blanc WA, Crozier DN . A difference in mortality rate and incidence of kernicterus among premature infants allotted to two prophylactic antibacterial regimens. Pediatrics 1956;18:614–625

O'Dell GB . Studies in kernicterus: I. The protein binding of bilirubin. J Clin Invest 1959;38:823–833.

Stern L . Drug interaction: II. Drugs, the newborn infant, and the binding of bilirubin to albumin. Pediatrics 1972;49:916–918.

Brodersen R, Robertson A . Chemistry of bilirubin and its interaction with albumin. In: Levine RL, Maisels MJ, editors. eds. Hyperbilirubinemia in the Newborn. Report of the 85th Ross Conference Of Pediatric Research. Columbus: Ross Laboratories; 1983. p. 91–98.

Brodersen R, Robertson A . Ceftriaxone binding to human serum albumin: competition with bilirubin. Molecular Pharmacology 1989;36:478–483.

Woodward TE, Weisman CL . Chloromycetin (Chloramphenicol). In: Antibiotics Monographs. No. 6. New York: Medical Encyclopedia, Inc;1958.

Lietman PS . Chloramphenicol and the neonate — 1979 view. Clinics in Pharmacology 1979;6:151–162.

Lambdin MA . On the "gray syndrome" and chloramphenicol toxicity. Pediatrics 1960;25:1090.

Sutherland JM . Fatal cardiovascular collapse of infants receiving large amounts of chloramphenicol. Am J Dis Child 1959;97:761–767.

Kent SP, Wideman GL . Prophylactic antibiotic therapy in infants born after premature rupture of membranes. JAMA 1959;171:1199–1290.

Burns LE, Hodgman JE, Cass AB . Fatal circulatory collapse in premature infants receiving chloramphenicol. New England J Med 1959;261:1318–1321.

Buetow KC . An epidemiological approach to the problem of rising neonatal mortality in Baltimore. Am J Public Health 1961;51:217–227.

Weiss CF, Glazko AJ, Weston JK . Choramphenicol in the newborn infant. A physiological explanation of its toxicity when given in excessive doses. New England J Med 1960;262:787–794.

Finland M, Nichols RL . Current therapeutics CXIV. Novobiocin. Practitioner 1957;179:84–92.

Sutherland JM, Keller WH . Novobiocin and neonatal hyperbilirubinemia. Am J Dis Child 1961;101:447–453.

Hargreaves T, Holton JB . Jaundice of the newborn due to novobiocin. Lancet 1962;1:839.

Albert S, Baldwin R, Czekajewski S, van Soestbergen A, Nachman R, Robertson A . Bullous impetigo due to Group II Staphylococcus aureus: an epidemic in a normal newborn nursery. Am J Dis Child 1970;120:10–13.

Light IJ, Walton LR, Sutherland JM, Shinefield HR, Brackvogel V . Use of bacterial interference to control a staphylococcal nursery outbreak. Am J Dis Child 1967;113:291–300.

Farquharson CD, Penny SF, Edwards HE, Barr E . The control of staphylococcal skin infections in the nursery. Canad MAJ 1952;67:247–249.

Gluck L, Wood HF . Effect of an antiseptic skin-care regimen in reducing staphylococcal colonization in newborn infants. N Eng J Med 1961;265:1177–1181.

Kimbrough RD . Review of the toxicity of hexachlorophene. Arch Environ Health 1971;23:119–122.

Larsen DL . Studies show hexachlorophene causes burn syndrome. Hospitals J Amer Hosp Assoc 1968;42:63–64

Hart ER . Toxicity of pHisoHex on 90-day skin application to infant rhesus monkeys. Report submitted to Sterling-Winthrop Research Institute by Bionetics Research Laboratories, Dec. 3, 1971.

Curley A, Hawk RE, Kimbrough RD, Nathenson G, Finberg L . Dermal absorption of hexachlorophene in infants. Lancet 1971;2:296–297.

Plueckhahn VD . Hexachlorophene and skin care of newborn infants. Drugs 1973;5:97–107

Anonymous. Neuropathology in newborn infants bathed with hexachlorophene. MMWR 1973;22:93–94.

Shuman RM, Leech RW, Alvord EC . Neurotoxicity of hexachlorophene in humans II. A clinicopathological study of 46 premature infants. Arch Neurol 1975;32:320–325.

Powell H, Swarner O, Gluck L, Lampert P . Hexachlorophene myelinopathy in premature infants. J Pediatr 1973;82:976–981.

Gowdy JM, Ulsamer AG . Hexachlorophene lesions in newborn infants. Am J Dis Child 1976;130:247–250.

Anderson JM, Cockburn F, Forfar J, Harkness RA, Kelly RW, Kilshaw B . Neonatal spongiform myelinopathy after restricted application of hexachlorophene skin disinfectant. J Clin Pathol 1981;34:25–29.

Lockhart JD . Hexachlorophene and the Food and Drug Administration. J Clin Pharmacol 1973;13:445–450.

Van Gelder DW . Magnesium sulfate enemas for the respiratory distress syndrome. Pediatrics 1965;35:355–356.

Stowens D . Hyaline membrane disease. Morbid anatomy, hypothesis of its pathogenesis, and suggested method of treatment. Am J Clin Path 1965;44:259–270.

Andrews BF, Campbell DR, Thomas P . Effects of hypertonic magnesium-sulphate enemas on newborn and young lambs. Lancet 1965;2:64–65.

Outerbridge EW, Papageorgiou A, Stern L . Magnesium sulfate enema in a newborn. Fatal systemic magnesium absorption. JAMA 1973;224:1392–1393.

Budin P . The Nursling. Edinburgh: The Caxton Publishing, 1907, translated by WJ Maloney.

Royce S, Tepper C, Watson W, Day R . Indwelling polyethylene nasogastric tube for feeding premature infants. Pediatrics 1951;8:79–81.

Tomsovic EJ, Barringer ML, Gay JH, McBride WP, Nomura FM . Feeding gastrostomy in small premature infants. Amer J Dis Child 1966;112:56–60.

Berg RB, Schuster SR, Colodny AH . The use of gastrostomy in feeding premature infants. Pediatrics 1964;33:287–289.

Jones PF, Reid DHS . Gastrostomy in neonatal respiratory failure. Lancet 1966;2:573–574.

Vengusamy S, Pildes RS, Raffensperger JF, Levine HD, Cornblath M . A controlled study of feeding gastrostomy in low birth weight infants. Pediatrics 1969;43:815–820.

Robson AM, Kissane JM, Elvick NH, Pundavela L . Pentachlorophenol poisoning in a nursery for newborn infants. I. Clinical features and treatment. J Pediatr 1969;75:309–316.

Anonymous. Pentachlorophenol poisoning in newborn infants — St. Louis, Missouri, April–August 1967. MMWR 1996;45:545–549.

Armstrong RW, Eichner ER, Klein DE, Barthel WF, Bennett JV, Jonsson V, Bruce H, Loveless LE . Pentachlorophenol poisoning in a nursery for newborn infants. II. Epidemiologic and toxicologic studies. J Pediatr 1969;75:317–325.

Anonymous. Neonatal hyperbilirubinemia, New Jersey, Wyoming. MMWR 1975;24:293–294.

Wysowski DK, Flynt JW, Goldfield M, Altman R, Davis AT . Epidemic neonatal hyperbilirubinemia and use of a phenolic disinfectant detergent. Pediatrics 1978;61:165–170.
Acknowledgements
I am grateful for the helpful comments and suggestions of Dr. WA Silverman and Dr. Jeffrey P. Baker, and for the extensive grammatical review by Alex F. Robertson IV.
About this article
Cite this article
Robertson, A. Reflections on Errors in Neonatology: II. The "Heroic" Years, 1950 to 1970. J Perinatol 23, 154–161 (2003). https://doi.org/10.1038/sj.jp.7210843
Published:

Issue Date:

DOI: https://doi.org/10.1038/sj.jp.7210843