Abstract
The family of genes encoding T-cell immunoglobulin and mucin-domain containing proteins (Tim), which are cell-surface molecules expressed in CD4+ T helper cells, has important roles in the immune system. Here, we report three unusual patterns of genetic variation in the human hepatitis A virus cellular receptor 1 gene (HAVCR1) that are similar to patterns observed in major histocompatibility complex loci. First, levels of polymorphism in exon 4 of HAVCR1 were exceptionally high in humans (nucleotide diversity (π)=45.45 × 10−4). Second, nonsynonymous substitutions and insertion/deletion variants were more frequent than synonymous substitutions in that exon (10 out of 12 variants). The rate of the mean number of nucleotide substitutions at nonsynonymous sites to synonymous sites at HAVCR1-exon 4 is >1 (PA/PS=1.92 and πA/πS=2.23). Third, levels of divergence among human, chimp, and gorilla sequences were unusually high in HAVCR1-exon 4 sequences. These features suggest that patterns of variation in HAVCR1 have been shaped by both positive and balancing natural selection in the course of primate evolution. Evidence that the effects of natural selection are largely restricted to the mucin domain of HAVCR1 suggests that this region may be of particular evolutionary and epidemiological interest.
Relevant articles
Open Access articles citing this article.
Nasser M Al-Daghri

,

Rachele Cagliani

…

Manuela Sironi

BMC Medicine Open Access 15 November 2012
Access options
Subscribe to this journal
Receive 6 digital issues and online access to articles
$119.00 per year
only $19.83 per issue
Rent or buy this article
Get just this article for as long as you need it
$39.95
Prices may be subject to local taxes which are calculated during checkout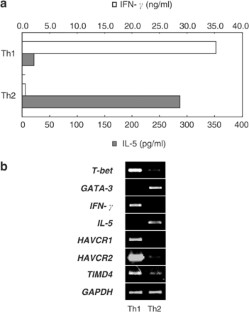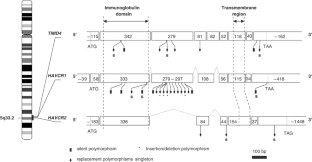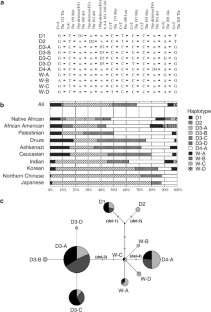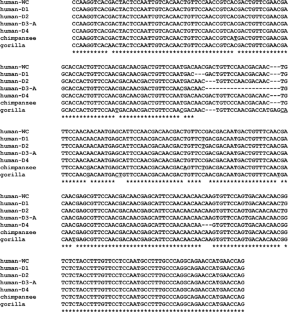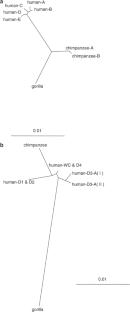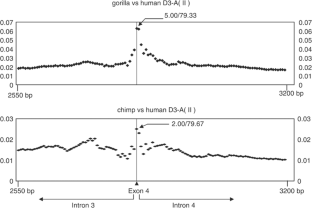 References
Kuchroo VK, Umetsu DT, DeKruyff RH, Freeman GJ . The TIM gene family: emerging roles in immunity and disease. Nat Rev Immunol 2003; 3: 454–462.

Bailly V, Zhang Z, Meier W, Cate R, Sanicola M, Bonventre JV . Shedding of kidney injury molecule-1, a putative adhesion protein involved in renal regeneration. J Biol Chem 2002; 277: 39739–39748.

Monney L, Sabatos CA, Gaglia JL et al. Th1-specific cell surface protein Tim-3 regulates macrophage activation and severity of an autoimmune disease. Nature 2002; 415: 536–541.

Sabatos CA, Chakravarti S, Cha E et al. Interaction of Tim-3 and Tim-3 ligand regulates T helper type 1 responses and in-duction of peripheral tolerance. Nat Immunol 2003; 4: 1102–1110.

Sanchez-Fueyo A, Tian J, Picarella D et al. Tim-3 inhibits T helper type 1-mediated auto- and alloimmune responses and promotes immunological tolerance. Nat Immunol 2003; 4: 1093–1101.

Feigelstock D, Thompson P, Mattoo P, Zhang Y, Kaplan GG . The human homolog of HAVcr-1 codes for a hepatitis A virus cellular receptor. J Virol 1998; 72: 6621–6628.

McIntire JJ, Umetsu SE, Akbari O et al. Identification of Tapr (an airway hyperreactivity regulatory locus) and the linked Tim gene family. Nat Immunol 2001; 2: 1109–1116.

McIntire JJ, Umetsu SE, Macaubas C et al. Hepatitis A virus link to atopic disease. Nature 2003; 425: 576.

Das J, Chen CH, Yang L, Cohn L, Ray P, Ray A . A critical role for NF-kappa B in GATA3 expression and TH2 differentiation in allergic airway inflammation. Nat Immunol 2001; 2: 45–50.

Hughes AL, Nei M . Pattern of nucleotide substitution at major histocompatibility complex class I loci reveals overdominant selection. Nature 1988; 335: 167–170.

Fay JC, Wyckoff GJ, Wu CI . Positive and negative selection on the human genome. Genetics 2001; 158: 1227–1234.

Leabman MK, Huang CC, DeYoung J et al. Pharmacogenetics of membrane transporters investigators. Natural variation in human membrane transporter genes reveals evolutionary and functional constraints. Proc Natl Acad Sci USA 2003; 100: 5896–5901.

Cargill M, Altshuler D, Ireland J et al. Characterization of single-nucleotide polymorphisms in coding regions of human genes. Nat Genet 1999; 22: 231–238.

Slatkin M . An exact test for neutrality based on the Ewens sampling distribution. Genet Res 1994; 64: 71–74.

Klein RG . The Human Career: Human Biological and Cultural Origins. The University of Chicago Press: Chicago and London, 1999.

Bamshad M, Wooding SP . Signatures of natural selection in the human genome. Nat Rev Genet 2003; 4: 99–111.

Takahata N, Nei M . Allelic genealogy under overdominant and frequency-dependent selection and polymorphism of major histocompatibility complex loci. Genetics 1990; 124: 967–978.

Carrington M, Nelson GW, Martin MP et al. HLA and HIV-1: heterozygote advantage and B*35-Cw*04 disadvantage. Science 1999; 283: 1748–1752.

Thursz MR, Thomas HC, Greenwood BM, Hill AV . Heterozygote advantage for HLA class-II type in hepatitis B virus infection. Nat Genet 1997; 17: 11–12.

Silberstein E, Xing L, van de Beek W, Lu J, Cheng H, Kaplan GG . Alteration of hepatitis A virus (HAV) particles by a soluble form of HAV cellular receptor 1 containing the immunoglobin-and mucin-like regions. J Virol 2003; 77: 8765–8774.

Schneider-Schaulies J . Cellular receptors for viruses: links to tropism and pathogenesis. J Gen Virol 2000; 81: 1413–1429.

Dean M, Carrington M, Winkler C et al. Genetic restriction of HIV-1 infection and progression to AIDS by a deletion allele of the CKR5 structural gene. Hemophilia Growth and Development Study, Multicenter AIDS Cohort Study, Multicenter Hemophilia Cohort Study, San Francisco City Cohort, ALIVE Study. Science 1996; 273: 1856–1862.

Bamshad MJ, Mummidi S, Gonzalez E et al. A strong signature of balancing selection in the 5′ cis-regulatory region of CCR5. Proc Natl Acad Sci USA 2002; 99: 10539–10544.

Daniels SE, Bhattacharrya S, James A et al. A genome-wide search for quantitative trait loci underlying asthma. Nature 1996; 383: 247–250.

Encinas JA, Kuchroo VK . Mapping and identification of autoimmunity genes. Curr Opin Immunol 2000; 12: 691–697.

Nei M . Molecular Evolution Genetics. Columbia University Press: New York, 1987.

Rozas J, Rozas R . DnaSP version 3: an integrated program for molecular population genetics and molecular evolution analysis. Bioinformatics 1999; 15: 174–175.

Schneider S, Kueffer JM, Roesslie D, Excoffier L . Arlequin: A Software for Population Genetic Data Analysis. University of Geneva: Geneva, Switzerland, 2000.

Thompson JD, Gibson TJ, Plewniak F, Jeanmougin F, Higgins DG . The CLUSTAL_X windows interface: flexible strategies for multiple sequence alignment aided by quality analysis tools. Nucleic Acids Res 1997; 25: 4876–4882.
Acknowledgements
We thank Yoshiko Miwa for technical assistance. This work was supported by a Future Program Grant of The Japan Society for the Promotion of Science (II, ME); by a grant from the Japanese Ministry of Public Health and Welfare for Research on the Human Genome; by a Grant-in-Aid for Scientific Research on Medical Genome Science from the Ministry of Education, Culture, Sports, Science and Technology of Japan; and by NIH Grants GM 59290 and HL070048.
About this article
Cite this article
Nakajima, T., Wooding, S., Satta, Y. et al. Evidence for natural selection in the HAVCR1 gene: high degree of amino-acid variability in the mucin domain of human HAVCR1 protein. Genes Immun 6, 398–406 (2005). https://doi.org/10.1038/sj.gene.6364215
Received:

Revised:

Accepted:

Published:

Issue Date:

DOI: https://doi.org/10.1038/sj.gene.6364215
Keywords
HAVCR1

Tim gene family

natural selection