External report criticizes lack of exploratory research.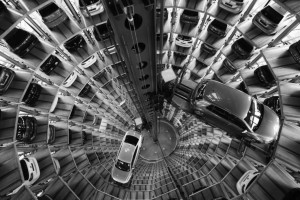 The European Union's Joint Research Centre (JRC) uses the label EU Science Hub now. Whether the rebranding will increase its profile is one question. What science gets done inside this hub is another. In response to that query, there is some positive news. It is doing what it should be, and doing it well: collecting scientific and technical evidence in support of EU policies. That's according to the report of an external evaluation released this week. Furthermore, EU research commissioner Carlos Moedas praised the JRC at its annual public meeting on 26 September for contributing to the inter­minable struggle to counter false information and communicate science effectively to a sceptical public. 
The JRC employs more than 2,000 scientists, who generate or collate a constant feed of information for authorities and politicians. In theory, this helps to support evidence-based policies — from the old chestnuts of genetically modified (GM) crops and nuclear safety to the ongoing refugee crisis, for which it holds a repository of relevant information and reliable statistics. Yet most of this work fails to reach public attention. For example, staff in the JRC transport section had worked out and published evidence that car makers were manipulating diesel-emission data years before the public scandal over Volkswagen finally broke in 2015.
The JRC celebrates its 60th anniversary this year. It has become a complex beast, operating at six sites in five EU countries, with a budget this year of €372 million (US$437 million). It was originally set up as a nuclear research organization, but widened its remit over the decades, adding institutes. Twenty years ago, it morphed into a centre with an explicit mission to provide support for a wide range of EU policies. But by that time it had lost its way, and tough reforms were introduced. A 2009 evaluation led by former UK government science adviser David King concluded that it was carrying out its new remit well, but criticized it for doing too little independent research of the type required to attract and keep the best scientists. 
The new report, headed by the former Irish government science adviser Patrick Cunningham, echoes this call. It acknowledges how rapidly the centre has broken out of its much-criticized institute-based silos to restructure thematically into cross-site departments, such as energy and health, which more directly mirror policy areas. It also notes that the JRC has significantly increased its presence in the world's top-cited literature. But it says that the centre still does too little exploratory research — such research engages only 3.5% of JRC staff, well below the target of 10% that it set itself in 2015.
Why has it struggled? Although it has established partnerships with European universities and research institutes, and aided the exchange of scientists, many JRC researchers have different motivations from those of colleagues in universities. There is much satisfaction in contributing to policies that influence the lives of people in the EU. But officials and staff must look again at their priorities. As well as keeping the JRC relevant, a wider focus on the cutting edge would allow it to flag up hot topics to policymakers earlier.
But what policymakers do with the information they receive from their science service is another matter entirely. EU policy on GM crops is notoriously weak — scientific evidence for their safety has failed to convince some countries, whose citizens viscerally reject the technology. And sometimes the EU's intrinsic political weakness can block the implementation of its science-based policies. After all, the European Commission and EU member states ignored the findings on diesel emissions, and acted only after regulators in the United States cracked down.
About this article
Cite this article
Europe's Joint Research Centre, although improving, must think bigger. Nature 550, 8 (2017). https://doi.org/10.1038/550008a
Published:

Issue Date:

DOI: https://doi.org/10.1038/550008a