The party of France's recently elected president won an absolute majority in its first general elections, with an agenda that included strong support for research.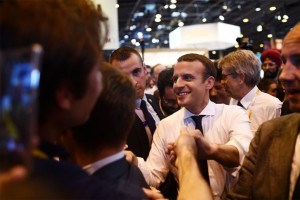 A wave of fresh faces — including the flamboyant mathematician Cédric Villani — rose to victory in the French parliamentary elections on 18 June. Together with the science- and innovation-friendly policies announced by President Emmanuel Macron, the results have stoked optimism among many researchers in France and abroad.
They "are a real hope of dynamism for our country", says French climatologist Jean Jouzel, a former senior figure in the Intergovernmental Panel on Climate Change. He echoes many researchers who have responded positively to the latest election outcome and, more generally, to the president's stances since he was elected on 7 May.
"Macron is going exactly in the right direction," says Sacha Wunsch-Vincent, an economist at the World Intellectual Property Organization in Geneva, Switzerland. He says he can't remember any French president placing such a firm focus on innovation.
With 43% of the popular vote, Macron's newcomer party, La République en Marche! (LREM), completed a political takeover as it won a comfortable majority of 308 seats in the National Assembly, the lower house of the French parliament. That was well over the bar needed to control the 577-seat body — even without counting the 42 seats won by Mouvement Démocrate (MoDem), a centrist party allied with LREM. The outcome gives Macron the means to push his pro-business, pro-innovation and pro-European Union agenda.
The large victory of LREM, whose policies span the moderate left, right and centre, is all the more astonishing in that the party was born barely a year ago and announced its list of candidates on 11 May, just a month before the first round of the general election. Half of its candidates were women, and a majority had no previous political experience.
LREM's new deputies include Villani, who won more than 69% of votes in his constituency, Saclay, in Sunday's run-off. Saclay is home to a cluster of research institutions that is among the largest in the country.
Earlier this month, in one of his first actions on science, Macron launched a programme to attract leading climate scientists to work in France, offering 4-year grants of up to €1.5 million (US$1.7 million) for senior scientists and up to €1 million for younger researchers. The move came in response to US President Donald Trump's announcement that he would withdraw his country from the Paris climate accord.
"Beyond his call for attracting scientists, Macron has shown a deep interest for climate issues," says Jouzel. A particularly hopeful sign for Jouzel was last month's appointment of Nicolas Hulot, an environmental activist and former nature-documentary presenter, as head of a powerful ministry overseeing energy and the environment.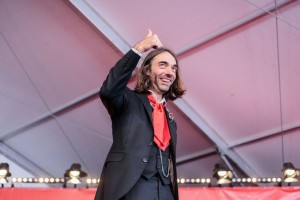 More generally, Macron wants to foster an entrepreneurial environment by reducing the costs of doing business, simplifying bureaucracy and making labour laws more flexible — things that some of his predecessors have attempted, but with limited success. He has also said he wants to encourage the country's entrepreneurs to focus on sectors such as robotics, artificial intelligence and green technology, which he sees as the industries of the future. He has announced a €10-billion state fund to invest in start-ups, and a €50-billion stimulus package to train young people and modernize agriculture, health care, transport and infrastructure.
Wunsch-Vincent cautions, however, that it will be several months before it becomes clearer how the various pledges will pan out, and how well they will be implemented.
The outcomes of the initiative to lure in climate researchers largely depend on whether the US Congress enacts drastic cuts to climate science proposed by Trump, says Robert Socolow, who works on carbon management and sequestration at Princeton University in New Jersey. If that were to happen, the Macron initiative would have "myriad positive effects", he says, including positions for promising young scientists who are usually the first victim of budget cuts. "France will have the benefit of youthful energy," he says.
"I've several colleagues who have already left the US for the EU in search of, and finding, an environment where science is respected and funding opportunities are more plentiful," says Katharine Hayhoe, an atmospheric scientist at Texas Tech University in Lubbock. "I wouldn't be surprised if Macron's offer provided those who were already considering a move with the impetus to do so."
Macron has admitted that the country hasn't always had the best reputation as a place for nimble innovation, but he argued that this was changing. "I want France to be a 'start-up nation'," he said last week.
"I hope he will not disappoint the hopes he has raised," says Jouzel, "in particular in the area of jobs."
Related links
Related links
Related links in Nature Research
Related external links
About this article
Cite this article
Butler, D. Macron consolidates electoral victory. Nature 546, 459–460 (2017). https://doi.org/10.1038/549459a
Published:

Issue Date:

DOI: https://doi.org/10.1038/549459a