The highest-earning academics aren't necessarily those who do the most research.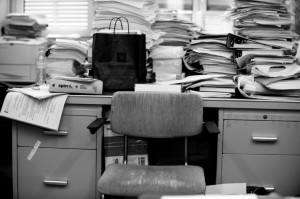 Michelle Pfeiffer once said that she acts for free — "but I demand a huge salary as compensation for all the annoyance of being a public personality". Many scientists have a similar attitude. They enjoy the process and thrill of research and would probably do it for free. The monthly wage is there to make up for all the stuff that goes with it — the form-filling, meetings, bureaucracy and a thousand other distractions.
Still, some scientists get more compensation than others. Why shouldn't one of them be you? For although reports — including Nature's own biennial survey of salaries and attitudes — indicate that times are tough, every researcher knows, or at least suspects they know, a colleague who earns significantly more than they do but seems less dedicated to science. What's their secret?
An analysis in the journal Science and Public Policy has had a stab at finding out (M.KwiekSci.Publ.Pol.http://doi.org/b8v8;2017). It is not a recipe for riches. There are caveats galore. And, as we have established, most Nature readers aren't in it for the money anyway. Right? Still, it wouldn't hurt to take a look.
The paper is based on data submitted by thousands of university-employed academics across ten European countries. And because gross salaries vary significantly from nation to nation (Switzerland pays the most and Poland and Portugal the least), the salaries were compared within, not across, national borders. The researcher involved — Marek Kwiek of the Adam Mickiewicz University in Poznań, Poland — singled out the top-earning 20% of academics in each country. And then he looked for what they had in common, on the basis of what they said their typical working week looked like and what they produced. To reduce the natural bias that younger and early-career scientists are paid less, he counted only those researchers who were at least 40 years old, with a decade or more of experience. And he kept researchers from significantly different fields separate by allocating them to one of five distinct clusters — from physical sciences and maths to humanities and social sciences.
He found that, generally speaking, a high-earning European academic is older, does not put in the longest hours at the bench, is a frequent co-author and spends more time than others on administrative duties. In fact, they spend more time than worse-paid colleagues on all academic activities — peer-reviewing, student supervision and so on — except for research and teaching. That differs sharply from what other, similar exercises have found, especially in the United States, where those academics who say they work the most hours and are first author on the most papers tend to reap the financial rewards. (The United Kingdom showed the most similarity to the United States in these results, with longer hours and a research focus more rewarded.) The European study, in contrast to some, also found no general link between high salaries and gender, except in Poland, where female high earners were rarer than male ones.
For a young scientist in Europe working 12 hours a day in the lab, the lack of an association between apparent effort and financial reward might seem, rightly, a bit depressing. That could be why the allure of the United States for the brightest and the best remains so strong. (Although many of the well-paid over-40s would no doubt claim that they, too, put in more hours in their early days.) For officials and policy­makers, it shows that cultural and social differences remain strong between the Anglo-Saxon nations and continental Europe. For everyone else, it offers a little peek at how the other 20% live. And what they don't do for free.
About this article
Cite this article
Lab lucre. Nature 546, 576 (2017). https://doi.org/10.1038/546576a
Published:

Issue Date:

DOI: https://doi.org/10.1038/546576a