They hope for an active role in the UK department for exiting the EU.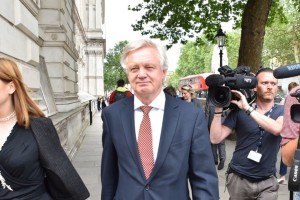 British science's largest lobbying campaign in years is under way. After the shock of the United Kingdom's vote to leave the European Union, anxious researchers are doing all they can to ensure that their interests are represented in Brexit negotiations. One big unanswered question is what role science will have in the new 'Brexit ministry' — the Department for Exiting the European Union (DEEU) — that has been expressly formed to take the country out of the EU.
Worried at the prospect of losing access to EU funding and collaborations, scientific societies have fired off numerous letters asking the government to keep their country in the EU's research system, and warning of damage already caused by Brexit. An advocacy group, Scientists for EU, says it has gathered (in confidence) 25 cases of foreign scientists withdrawing job applications or being refused a UK post as a result of Brexit, 7 cases of someone in UK science leaving the country, and 33 of disruption to funding for the EU's Horizon 2020 research-grants programme.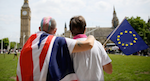 The government has indicated that it is listening to scientists — but seems reluctant to say so too loudly. On 18 July, Prime Minister Theresa May sent a letter to Paul Nurse, the director of London's Francis Crick Institute, telling him that the government was committed to "ensuring a positive outcome for UK science" as the country exited the EU. But the letter — effectively May's first statement on science — did not become public knowledge until science minister Jo Johnson referred to it in passing in a 25 July speech at the EuroScience Open Forum in Manchester, prompting journalists to press for a copy. Venkatraman Ramakrishnan, the president of London's Royal Society, said he welcomed the comments and was looking forward to working with May and her colleagues "to turn these words into action".
What action May will take remains unclear: prospects for science are inextricably entangled with the wider Brexit issues of freedom of movement and UK access to the EU's single market. David Davis, a Member of Parliament who had campaigned on the 'leave' side of the referendum, leads the DEEU. He has announced plans to conduct a "huge consultation" ahead of the start of formal EU exit negotiations, which May has postponed until at least 2017.
Science in the Brexit ministry
Davis's team is talking to "the research institutes", he told Sky News on 17 July — but his department could not confirm which bodies this referred to. UK national aca­demies have written jointly to Davis and "look forward to working with him to ensure that science's voice is heard in Brexit negotiations", the Royal Society told Nature.
Some hope that the Brexit ministry will contain specific advocates for research. "There should be some sort of champion for science within the department," says John Beddington, a population biologist at the Oxford Martin School, and a former UK chief scientific adviser. An obvious choice is science minister Johnson, Beddington says, although the DEEU could also dedicate a group of civil servants to the job. Johnson could be a "very strong, very early voice" in DEEU deliberations, Sharon Witherspoon, policy chief at the UK Academy of Social Sciences, told a House of Lords inquiry on 19 July. She added that research needed "urgent attention, and cannot wait to be an afterthought".
Giving more-formal responsibilities to Johnson, whose role in May's government is split between the education and business departments, might be a stretch. "If anyone can do it, Jo can. But I'm not confident that the best voice for the science community would be to add another job on for Jo," says Nick Hillman, director of the Oxford-based Higher Education Policy Institute.
A different potential conduit for scientific input could be the DEEU's departmental board, an advisory body that, in other departments, often includes senior business figures. And another idea is for Davis's department to appoint a chief scientific adviser (CSA), as most other UK ministries already have. But Beddington says that although the DEEU and the newly created Department for International Trade should each have a CSA, their role should not be to advocate for science, but to feed advice into the negotiations on issues such as environmental regulations, product standards and health and safety. "Whether to appoint a CSA is the kind of thought process they should be going through," says Hillman. "It doesn't mean they are there yet, though."
Related links
Related links
Related links in Nature Research
Related external links
About this article
Cite this article
Gibney, E. Scientists seek influence on 'Brexit ministry'. Nature 536, 15–16 (2016). https://doi.org/10.1038/536015a
Published:

Issue Date:

DOI: https://doi.org/10.1038/536015a