US regulators must regain the upper hand in the approval system.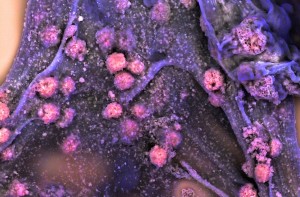 You may have heard that regulators in the United States are too strict when it comes to stem-cell treatments. If not, then you will probably hear that message soon — patient groups, entrepreneurs and politicians are broadcasting it as they lobby for a change in the law. The Food and Drug Administration (FDA), this narrative asserts, is holding back effective therapies and, in the words of the most extreme, killing people by blocking their access to cures.
This is false. The claim that regulation is too harsh wrongly implies that the FDA is holding back therapies that work. Critics point to decades of preclinical and clinical work with stem cells and the pipelines of stem-cell treatments. With circular logic, they argue that, because the treatments have not been approved, there is something wrong with the approval system.
The assumption in these accusations — that these treatments work — is at the heart of the problem. The FDA is right to insist that only proper clinical trials can make that case. And the agency's critics are right to point out that this process is lengthy and expensive — perhaps too much so.
The proposed change in the law — the REGROW Act — would tackle this problem by simply doing away with the need for proper trials. It would effectively borrow a fast-track system that Japan created for stem-cell treatments and regenerative medicine. Nature has previously expressed concern about this system (see Nature 528, 163–164; 2015). It is not a fit and proper model to export, chiefly because it grants "conditional approval" to treatments with minimal safety data and little attention to efficacy.
Therapies approved under this scheme can be marketed for a given period — around six years — after which time the treatment provider must report back on whether the treatment it has been selling to patients was safe and effective.
In other words, patients (who in Japan have to pay up to 30% of the cost even of treatments covered by national insurance) are subsidizing clinical trials. Most of these treatments, as the history of phase III trials shows, will probably fail. People who took an ineffective drug (and probably spurned other treatments to do so) will not get their money back.
Japan still has to prove that data collection under this system will be rigorous enough to prove a treatment's efficacy. And if the system works and drugs are found to be ineffective, the regulatory agency will then have to fight the uphill battle of reining back treatments that were already on the market but are now de-approved.
The assumption that these treatments work is at the heart of the problem.
Overall, Japan will most probably see a flood of safe but ineffective treatments. That scenario would discourage anyone from going through the costly steps required to create therapies that really do work (if you can sell garbage for the same price, why not stick with that?). That would be a shame for a field with such promise. Is this the way the United States wants to go?
Another reason for saying that the FDA is not unduly harsh on restricting stem cells is the large number of clinics that already operate and sell unapproved treatments. A study released last week reported 351 businesses offering stem-cell treatments at 570 clinics in the United States (L.TurnerandP.KnoepflerCellStemCellhttp://doi.org/bkpv;2016). Although the study does not directly accuse these clinics or businesses of wrongdoing, many of them promise stem-cell treatments for neuro­degenerative diseases for which no stem-cell treatment has so far proved effective.
These treatments, which usually claim that a certain type of stem cell can transform into another type of mature cell able to ameliorate such diseases, require approval by the FDA. The existence of these clinics shows that the FDA is not strict — never mind too strict — in its regulation.
That the FDA moves so slowly to crack down on existing un­approved stem-cell treatments makes the prospect of conditional approval — an opportunity to embed ineffective treatments in the US health-care system — all the more worrisome.
The best way for the FDA to respond to the mood that has seeded the REGROW Act is to agree on a more efficient way to approve cell treatments. It is working to do so, but tensions are high. A hearing planned for April was overwhelmed by prospective participants. It is now scheduled for September — stretched to two days and with a public workshop added.
The FDA should strive to keep this debate on the proper topic — how to create a more efficient system that still scientifically evaluates whether treatments are safe and efficacious. To fall short would be a setback for science, and for patients.
About this article
Cite this article
FDA should stand firm on stem-cell treatments. Nature 535, 7–8 (2016). https://doi.org/10.1038/535007b
Published:

Issue Date:

DOI: https://doi.org/10.1038/535007b