Common factors such as law enforcement contribute to the success or failure of species-recovery programmes, suggesting that conservation lessons could be generalized across different populations or species.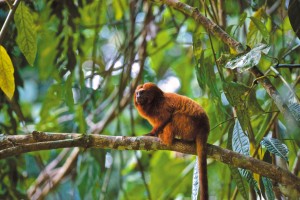 Jennifer Crees at the Zoological Society of London and her colleagues analysed 48 mammalian conservation programmes, ranging from the successful protection of the golden lion tamarin (pictured) to the failed attempt to save the Yangtze River dolphin. Whereas national-level legislation did not necessarily lead to good outcomes, intensity of local law enforcement did. Moreover, reducing the threats to animals — such as habitat loss and hunting — was crucial for long-term survival.
No link was found between the outcomes of recovery programmes and biological factors such as body mass and habitat type, suggesting that well-designed conservation programmes should work across different species.
About this article
Cite this article
How to save a species. Nature 527, 278 (2015). https://doi.org/10.1038/527278a