Open-access publisher is the latest addition to controversial 'Beall's List'.
Beall, at the University of Colorado Denver, announced the move in a tweet:

His website Scholarly Open Access maintains a list of journals that may be "predatory publishers" — a term Beall coined to cover publications that charge scientists fees to publish research papers, but that do not offer standard publishing services such as peer review or that make misleading claims about their journals on issues such as impact factors or indexing.
Critics spoke out against Beall's blacklisting of Frontiers, maintaining that the open-access publisher is legitimate and reputable and does offer proper peer review.
Daniël Lakens, an experimental psychologist at the Eindhoven University of Technology in the Netherlands and an associate editor at Frontiers in Cognition, tweeted:

Beall told Nature that he stands by his decision and that he has received dozens of e-mails from the scientific community outlining bad practices at Frontiers.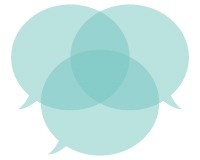 Adding Frontiers to the blacklist may cause problems for researchers who have previously published in the journals, says Lakens. "It could be, the articles people have published in Frontiers are no longer judged based on their own quality, but are now seen as less valuable because Frontiers is on Beall's list," he says. "Having a single influential individual cast doubt on such a huge journal feels very unfair."
Love it or hate it, Beall's blacklist is the only one out there, and it's providing an important service, says Neuroskeptic, a pseudonymous neuroscience blogger and researcher in the United Kingdom. Although he doesn't agree with Beall's decision, Neuroskeptic says that he sees the value and merit of the Scholarly Open Access website.
"The grand majority of these publishers really are seriously dodgy, and someone needs to be calling them out," Neuroskeptic says. "The list has helped me — I think it's important."

The Holtzbrinck Group, based in Stuttgart, Germany, is a part owner of Frontiers and also owns a share of Nature's parent company, Springer Nature. Frontiers says that "While generally operating as an independent business and publisher, Frontiers now collaborates with Holtzbrinck businesses including NPG on key initiatives to advance the cause of Open Science for the benefit of both the research community and the broader public." Nature's news team is editorially independent.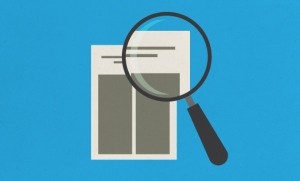 Related links
Related links
Related links in Nature Research
Related external links
About this article
Cite this article
Bloudoff-Indelicato, M. Backlash after Frontiers journals added to list of questionable publishers. Nature 526, 613 (2015). https://doi.org/10.1038/526613f
Published:

Issue Date:

DOI: https://doi.org/10.1038/526613f