Bees do far more than just make honey. Globally, the 25,000 or so bee species play a crucial part in crop production and in promoting biodiversity.
The honeybee (Apis mellifera) is the most widely studied bee, yet the approximately 10 species of honeybee comprise less than 0.05% of all known bee species.

Bees, a major group in the order Hymenoptera, evolved from wasps and have adapted to take advantage of the energy available from feeding on pollen and nectar.

Six global hotspots, all of which have a Mediterranean-style climate, are home to the greatest variety of bee species.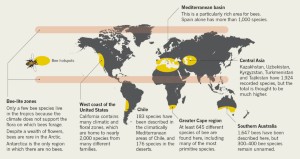 The domesticated honeybee is the archetypal bee. Here, we outline the honeybee's life and highlight some other species of wild bee.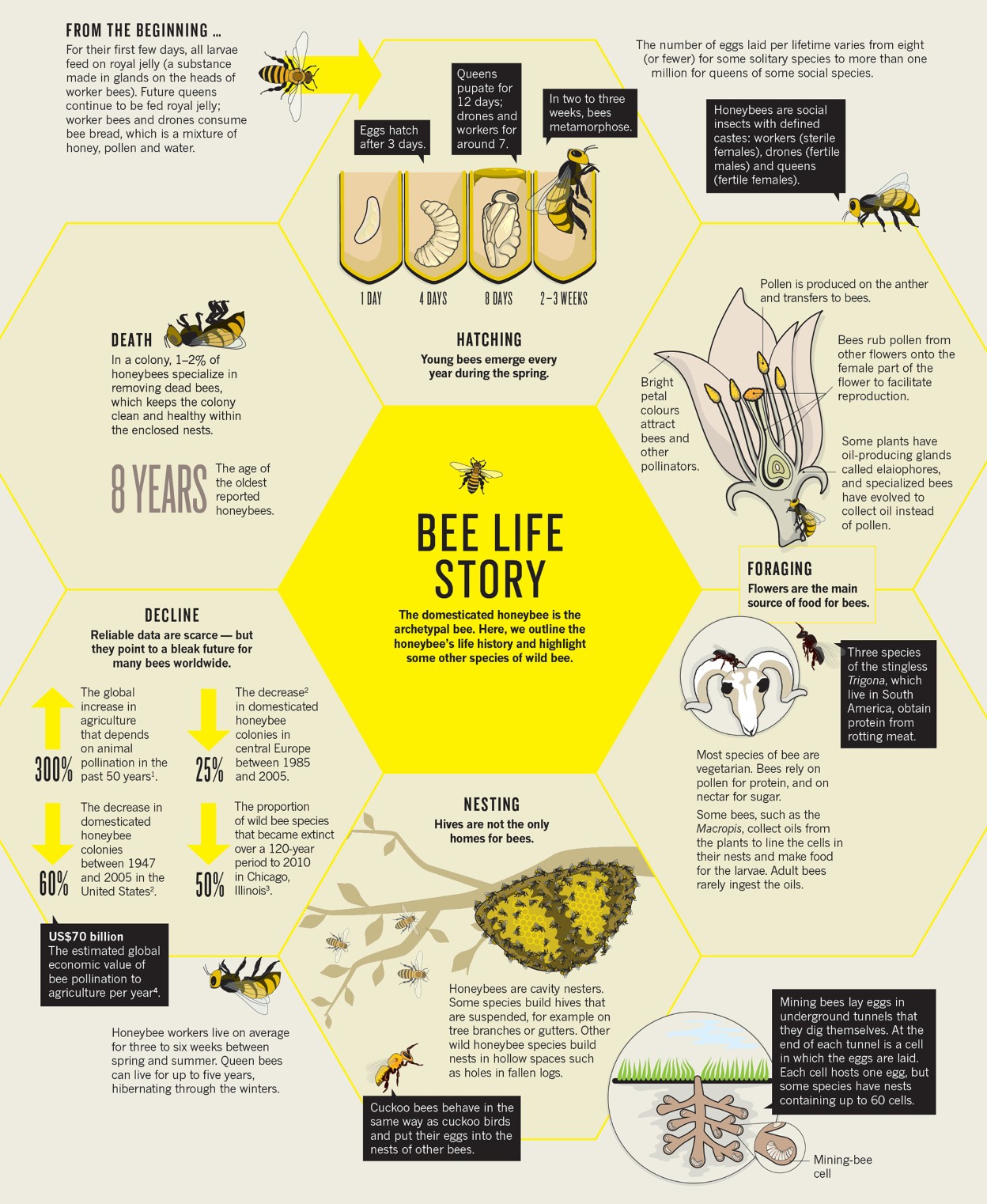 References
1

Aizen, M. A. & Harder, L. D. Curr. Biol. 19, 915–918 (2009).

2

Potts, S. G. et al. Trends Ecol. Evol. 25, 345–353 (2010).

3

Burkle, L. A., Marlin, J. C. & Knight, T. M. Science 339, 1611–1615 (2013).

4

Kuhlmann, M. S. Afr. J. Bot. 75, 726–738 (2009).
Related links
Related links
Related links in Nature Research
Related external links
About this article
Cite this article
Gould, J. Meet our prime pollinators. Nature 521, S48–S49 (2015). https://doi.org/10.1038/521S48a