Winning the fight against infectious bacteria requires staying ahead of the organisms' uncanny ability to flank our frontal assaults. By Karyn Hede.
Regulatory approvals of new classes of antibiotics bring novel mechanisms of attack

As new antibiotics come on the market (upward arrows), resistance develops (downward arrows), but the drugs continue to be used. The growing collection of antibiotics over time is offset by the increasing resistance.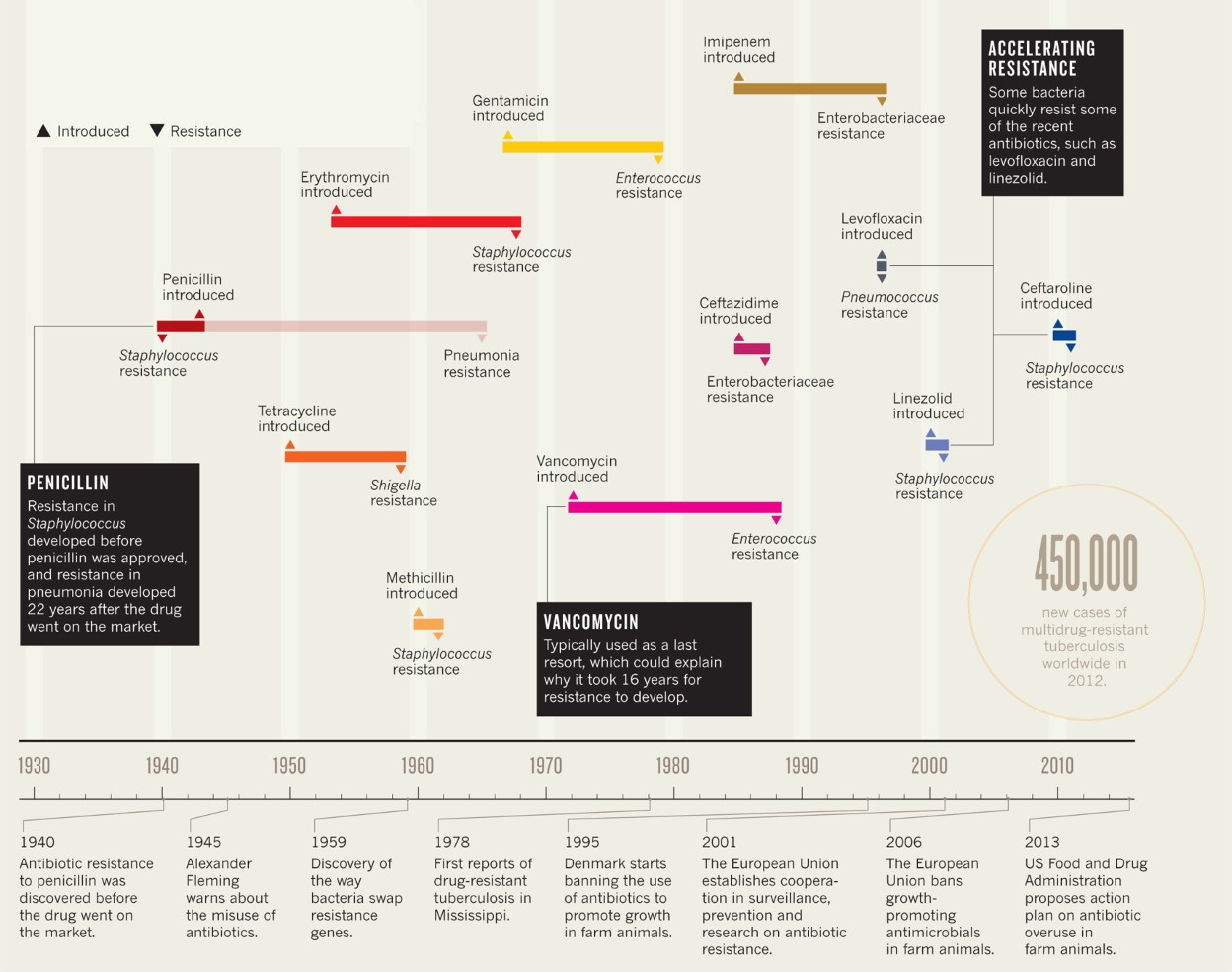 Ups and downs in MRSA resistance
Over the past decade, many European countries have gained ground on methicillin-resistant Staphylococcus aureus (MRSA), but this deadly infection keeps spreading in others.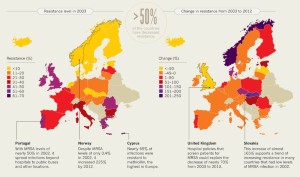 Since the early 1980s, the US Food and Drug Administration has approved fewer new antibiotics.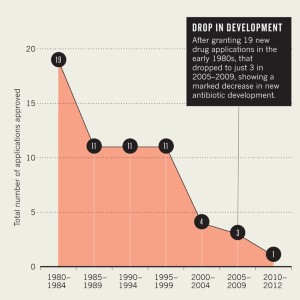 Use of antibiotics varies dramatically
Antibiotic prescribing practices in the European Union and European Economic Area vary widely, highlighting the need for standardized prescribing practices to reduce the spread of resistant bacteria.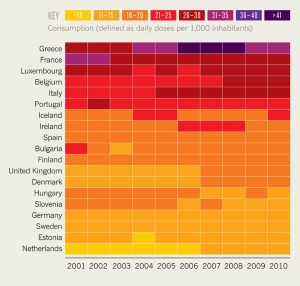 About this article
Cite this article
Hede, K. Antibiotic resistance: An infectious arms race. Nature 509, S2–S3 (2014). https://doi.org/10.1038/509S2a
Published:

Issue Date:

DOI: https://doi.org/10.1038/509S2a