A material that mimics shark skin enables a swimming robot to move quickly through the water by improving hydrodynamics.
Li Wen, James Weaver and George Lauder at Harvard University in Cambridge, Massachusetts, used three-dimensional printing to embed thousands of rigid tooth-like scales on a flexible membrane (pictured), based on the skin structure of the shortfin mako shark (Isurus oxyrinchus). The authors compared the synthetic shark skin to a smooth control model in a robot swim test and found that the experimental skin moved 6.6% faster.
The skin eases swimming both by reducing drag and by generating vortices that boost thrust, the authors suggest.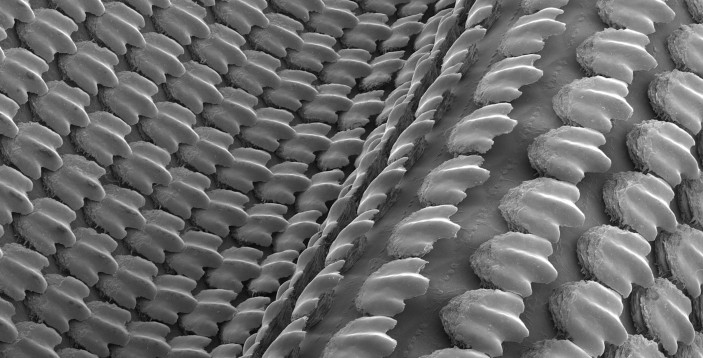 About this article
Cite this article
Fast swimming with fake shark skin. Nature 509, 402 (2014). https://doi.org/10.1038/509402a
Published:

Issue Date:

DOI: https://doi.org/10.1038/509402a