Tuberculosis is one of the world's most lethal infectious diseases. Further progress in consigning it to the past is a massive challenge. By Tom Paulson.
Global burden of tuberculosis
In 2011, nearly 9 million people fell ill from TB and 1.4 million died, mostly in poor countries, with 60% of cases in Asia and 24% in Africa (Fig. 1).
Tuberculosis has killed more than any other infectious disease in history. Over a billion lives in the past two hundred years (Fig. 2).
Rising living standards in industrialized nations, interrupted by two World wars, and new antibiotics had tuberculosis in decline (Fig. 3).
Over the past fifteen years, an invigorated anti-TB effort has begun to reduce the global burden of disease worsened by HIV (Fig. 4).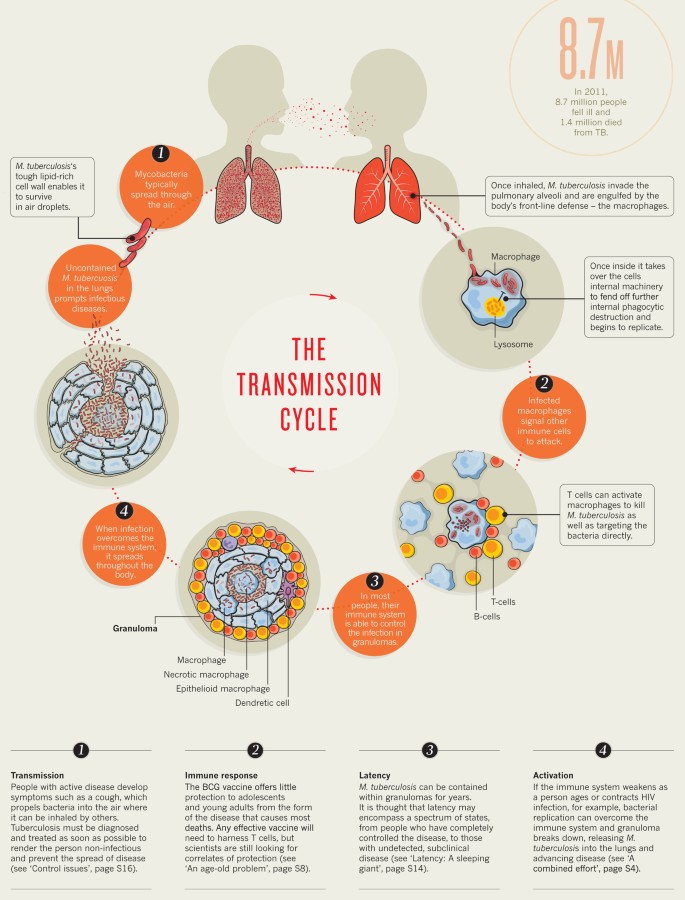 About this article
Cite this article
Paulson, T. Epidemiology: A mortal foe. Nature 502, S2–S3 (2013). https://doi.org/10.1038/502S2a
Comments
By submitting a comment you agree to abide by our Terms and Community Guidelines. If you find something abusive or that does not comply with our terms or guidelines please flag it as inappropriate.