Stalemate in Congress puts spending plans on hold.
Laura Niedernhofer is counting her pennies. The mid-career molecular biologist moved last year to the Scripps Research Institute's campus in Jupiter, Florida — a risky decision that saw her building a new laboratory group at a time when the US government was cutting its support for science. In June, Niedernhofer abandoned one of her main lines of research — reducing the toxicity of cancer drugs — after the National Institutes of Health (NIH) rejected her grant application. In July, the agency approved a second grant, allowing her to keep another research thrust alive — on the molecular mechanisms of ageing. But the NIH cut the award by 18%, preventing her from hiring an additional postdoctoral researcher.
Niedernhofer is not alone. In a survey of more than 3,700 US scientists released on 29 August by the American Society for Biochemistry and Molecular Biology in Rockville, Maryland, one-third said that they had laid off researchers, and close to two-thirds had seen their funding fall since 2010. Federal spending on research and development has declined by 16.3% since 2010, the fastest drop in a three-year period since the end of the space race in the 1970s, according to an analysis published on 3 September by the American Association for the Advancement of Science in Washington DC.
The most drastic reduction occurred on 1 March, when across-the-board budget cuts known as sequestration lopped 5% from the budgets of most government agencies. Science powerhouses such as the NIH in Bethesda, Maryland, and the National Science Foundation in Arlington, Virginia, began to scrimp by reducing the values and durations of grants, and the number of recipients per application cycle.
The situation could worsen in the coming months. Congress, which returned to Washington DC this week, has made little progress on setting government spending for the 2014 fiscal year, which begins on 1 October. An attempt by a group of Republican senators and the White House to negotiate an agreement on deficit reduction broke down in late August, and since then the crisis in Syria has diverted the attention of Congress. To avoid a government shutdown, lawmakers are expected to extend current funding levels until December. That extension, known as a continuing resolution, would run out at about the same time that the country confronts another financial matter: surpassing its borrowing limit, or debt ceiling.
That could set up a budget battle royal in the next few months. A similar fight in the summer of 2011 led to the law that created sequestration; it specifies annual spending reductions until 2021, if Congress does nothing to override it. The next round of cuts, scheduled to take effect in January 2014, would trim spending to 2% below the already-whittled-down 2013 level.
There is continuing pressure for additional budget cuts as a price for raising the debt ceiling.
Indications of how the various science agencies will fare can be found in Congress's unfinished spending bills. The Democratic-controlled Senate would eliminate sequestration and give science agencies modest boosts. The Republican-controlled House of Representatives would cut funding in many areas to keep total spending in line with the 2% cut that sequestration prescribes. One relatively bright spot is the House's proposed allocation of $7.0 billion for the National Science Foundation, the same amount that the agency received in 2012 — a bountiful level in House terms. But Barry Toiv, vice-president for public affairs at the Association of American Universities in Washington DC, worries that House Republicans will now end up seeking cuts beyond 2%. "There is continuing pressure for additional budget cuts as a price for raising the debt ceiling," he says.
The situation leaves US research institutions in an uneasy position, unsure whether 2013 funding levels will have been the nadir, or a prelude to something worse. Many are just beginning to feel the effects, because of the delay between the sequestration cuts and grants being awarded. At the University of Maryland in College Park, the haul of grants from the NIH was 7% below projections in the 2012–13 academic year, and its share of defence-department cash was 3% lower than expected, says chief research officer Patrick O'Shea. At Johns Hopkins University in Baltimore, Maryland, four doctoral programmes in the department for environmental health sciences each accepted just one student this year, instead of the usual two or three, says Jonathan Links, a medical physicist who handles the university's crisis planning.
But US universities collect tuition fees and generally have endowments, which means that they have ways to provide stopgap funding to scientists in tight spots. At a 'soft-money' research institute such as Scripps, grants are needed to pay almost all the bills — so Niedernhofer's situation was more dire.
Although she is continuing her ageing research with her three postdocs, she has a new standard question she asks before hiring them: will they consider only academic research as a job? "I can't guarantee that they will get that," she says, "and I don't want to be the one to break their hearts."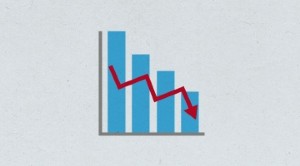 Related links
Related links
Related links in Nature Research
Related external links
About this article
Cite this article
Morello, L. More cuts loom for US science. Nature 501, 147–148 (2013). https://doi.org/10.1038/501147a
Published:

Issue Date:

DOI: https://doi.org/10.1038/501147a
This article is cited by
Nathalie Duval-Couetil
Michael Ladisch
Soohyun Yi

The Journal of Technology Transfer (2021)

Maya A. Farha
Eric D. Brown

Nature Microbiology (2019)

Nature Climate Change (2016)