Many orchids lure pollinators with unfulfilled promises of nectar, but some former deceivers have evolved the ability to produce the sugary reward.
Up to 40% of orchid species are thought to be floral fibbers, including many members of the diverse Disa genus of African orchids (Disa uniflora pictured). Steven Johnson and his colleagues at the University of KwaZulu-Natal in South Africa analysed 111 Disa species, characterizing each for the presence or absence of nectar.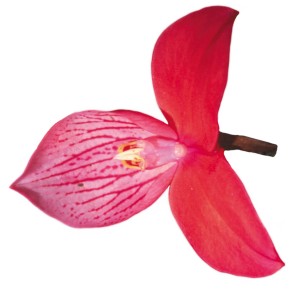 By mapping these data on to an evolutionary tree of the genus, the researchers showed that nectar production evolved from deceitful ancestors nine times and was lost once. The authors speculate that such transitions may be guided by ecological circumstances that favour the fitness of one system over the other.
About this article
Cite this article
Cheating orchids turn over new leaf. Nature 500, 125 (2013). https://doi.org/10.1038/500125d