Jamie Goode tracks how our changing climate is sending ripples of disruption through the wine world.
For anyone who enjoys a glass of Sancerre, Puligny-Montrachet or indeed a bargain-basement European blend, 2012 is unlikely to be a 'good year'. Growers will remember it as one of the worst in recent history. The grapevine, Vitis vinifera L., is remarkable among crop plants in its sensitivity to deviations in climate — so much so that wine is proving to be a canary in the coalmine for climate change. Even small shifts in growing-season temperatures show up as marked differences in flavour or yields. And this year, unusual weather patterns in Europe — which accounts for more than 60% of global wine production — have played havoc with that vulnerability.
An extremely dry summer in southerly regions and exceptionally cold conditions in northern grape-growing areas battered yields disastrously. France suffered a 20% drop in wine production. Reports suggest that harvests in the Loire Valley, home of Pouilly Fumé, for example, were down by as much as 50%; and that Champagne and Burgundy saw declines of 40% and 30%, respectively. Meanwhile, estimates for Italy indicate a 7% drop on what was already, in 2011, a reduced crop. Some 2.5 million families in Europe depend on wine for their living, and this year could have dealt the killer blow to many small family-owned vineyards.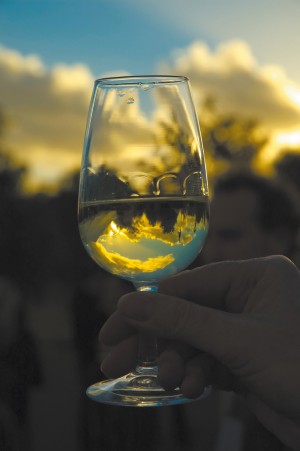 Keeping a weather eye on climate is now part of viticulture. In 2005, the wine world was shaken by a study by climatologist Gregory Jones at Southern Oregon University in Ashland and his colleagues. They analysed 50 years of average growing-season-temperature data from 27 important wine regions and compared them with expert assessments of vintage quality (G. V. Jones et al. Clim. Change 73, 319–343; 2005). They also ran the Hadley Centre climate model to look at the projected temperature changes in key wine regions up until 2049. The trends that Jones' team identified suggest that much of the wine world is in for an uncomfortable ride over the coming decades.
Wine is proving to be a canary in the coal mine for climate change.
A look at what weather such as drought, drenchings and gales can do to grapes reveals why. If the weather is unsettled during flowering (mid-June in the Northern Hemisphere), yields can plummet because of poor fruit set leading to fewer berries and smaller bunches. By contrast, warm, damp conditions during the growing season can encourage the fungal diseases to which V. vinifera is highly susceptible.
Developing grape berries are sensitive to drastic changes in the weather. Too little light and warmth, and they struggle to reach 'sugar ripeness' (with potential alcohol levels of 12–14%), the point at which sugars rise and levels of organic acids decrease. Too much light and warmth, and they reach sugar ripeness before hitting physiological, or 'phenolic', ripeness. This means that polyphenolic compounds such as tannins and anthocyanins in the fruit's skin never undergo natural modifications to smooth out their astringency. Because grapes should be harvested only at phenolic ripeness, growers are then forced to correct problems in the winery — for low acidities, for instance, they might add tartaric acid — which can lead to lower-quality wines.
Wine is, in any case, complex. Jancis Robinson and co-authors' authoritative Wine Grapes (Allen Lane, 2012) describes 1,368 commercially used grape varieties, each with its own characteristics. These range from Cabernet Sauvignon, which can make big, strong, tannic red wines, to Riesling, known for producing delicate, floral, expressive white wines. Determining the vineyards in which each variety will perform well hinges largely on climatic factors and soils: changes in subsoil composition over small distances can have a huge impact on the characteristics of the final wine. The myriad possible interactions of grape variety, climate, growing season and soils means that the array of wines on the market is bewildering — CellarTracker, a leading database of enthusiast-generated wine-tasting notes, lists more than 1.4 million different wines.
The expansion of viticulture into previously unplanted regions has taught producers much about this interplay of factors. Growers in new regions have had to learn about the influence of different climates on the way grapevines grow, much as they are now having to adapt to climate change. Vineyard prospecting has occurred mainly in the Southern Hemisphere — Australia, New Zealand, Chile and South Africa. Here, intrepid producers have sought out cooler climates, in a bid to emulate the classic fine wines of Europe. For example, some are keenly seeking places where Pinot Noir, the delicate red grape behind elegant Burgundies, might thrive.
Lupin breeder John Gladstones, for instance, sparked a revolution in Western Australia — now home to some of the country's best Cabernet Sauvignon-based reds — by trawling weather and geological data in the 1960s. Gladstones identified the Margaret River area three hours' drive from Perth as having a Bordeaux-like climate and soils for quality wine growing. Four pioneer wineries duly began to plant vines. And in Chile, new cool-climate vineyards such as those of the Leyda, Elqui and Limarí valleys, most of which were established during the past 10 years, are already making interesting wines.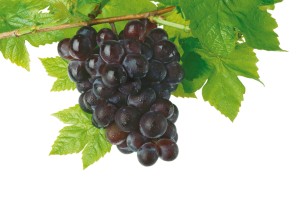 Today's ideal growing conditions are at the mercy of tomorrow's climate change, however. Records in Burgundy stretching back to the medieval era show that warm periods similar to that of the 1990s occurred in the 1380s, 1420s, 1520s and 1630s, each time followed by cooler periods. But as Jones and his team in Oregon found, the second half of the twentieth century witnessed a unique trend, with an average rise of 1.26 °C in growing-season temperatures across the world's wine regions. And there has been no sign of cooling since, with 2003 the hottest year since these records began.
For some places, that trend has been a boon. For instance, English wine, once a curiosity, is now being taken seriously: as of 2011, there were 419 vineyards, 124 wineries and 1,384 hectares of vines planted. Famed German winegrower Helmut Dönnhoff feels that the degree rise in average temperatures since 1988 has also been kind to German vignerons, saying that the "acidity is lower and the grapes are riper, so the quality of wines has improved". In the past, German Rieslings from cooler vintages often struggled to attain ripeness, and ended up with searing levels of acidity.
Climate change isn't a simple story, however. A study published in 2010 showed that the climate in California's Napa Valley, which is strongly influenced by air currents from the Pacific, may even be getting cooler.
But it is Jones' predictions for the coming decades that have winegrowers worried. These suggest an average increase in growing-season temperature of 2.04 °C between 2000 and 2049, with the largest predicted change in southern Portugal (2.85 °C) and the lowest in South Africa (0.88 °C). For many, this could be disastrous. Water availability for irrigation is also a concern.
Rising temperatures also bring an increased frequency of extreme weather events, and climate unpredictability. A vintage can be ruined by hail, frost or rain at the wrong time. In Victoria, Australia, shortly before harvest in early February 2009, three days of unprecedented high temperatures (43–45 °C) were followed by 'Black Saturday' on 7 February, when temperatures of 47 °C led to bush fires that killed 173 people. The damage to the region's wine industry caused by fires, smoke taint of grapes and loss of wine quality was estimated at some AU$368 million.
In some cases, the careful matching of grape variety to vineyard site may have to be reconsidered. This is not a simple solution: grape vines take at least 3 years to produce a crop, and only begin producing peak-quality grapes after 10 or 15 years. And, in most European regions, growers are allowed to plant only authorized varieties.
Now there is a wind from the east, too. China is becoming a leading consumer of wine — and is already the world's eighth-biggest producer. Will parched Europeans, Australians, Americans and Chileans be drinking Great Wall Wine from Hebei a decade down the pike? The warming wine world is watching with interest.
Related links
Related links
Related external links
About this article
Cite this article
Goode, J. Viticulture: Fruity with a hint of drought. Nature 492, 351–352 (2012). https://doi.org/10.1038/492351a
Published:

Issue Date:

DOI: https://doi.org/10.1038/492351a
Further reading
Claudio Lovisolo
Anouk Lavoie-Lamoureux
Alessandra Ferrandino

Theoretical and Experimental Plant Physiology (2016)

Nature (2015)