As holidays beckon, Nature's reviewers and editors offer a selection of reading for researchers away from the bench and lecture hall.
The Longevity Project
Howard S. Friedman &
Leslie R. Martin
Hudson Street Press/Hay Hack House: 2011.

In 1921, a remarkable study began tracking the lives and loves of 1,528 US citizens from childhood to death. The study continues today, with research teams — led by Howard Friedman, a psychology professor at the University of California, Riverside — re-examining the data and keeping tabs on the few subjects who are still alive. With lucid prose and rigorous analysis, Friedman and his colleague Leslie Martin chronicle and interpret the findings from the 90-year project (Nature 471, 443–444; 2011).
Analysing copious data, they establish what it is about the participants' personalities, life circumstances and behaviours that led some to stay healthy and others to fall ill or die before their time. Is longevity associated with being married, daily jogs, living with pets or faith in God? Is it more salubrious to retire early to a serene tropical island or to persevere in a stressful but challenging occupation? The book offers surprising lessons. Many a tenacious scientist will be gratified to learn, for example, that purpose, planning, prudence and persistence have important roles in maintaining a long life. Sonja Lyubomirsky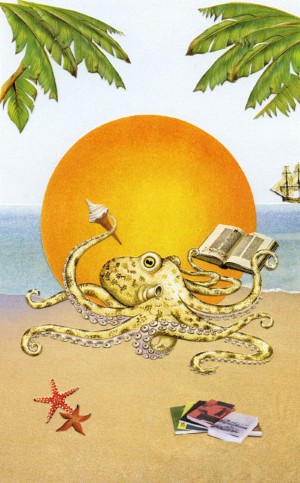 The Civil War: A Narrative
Vintage Books: 1958 (Vol. 1); 1963 (Vol. 2); 1974 (Vol. 3).

To commemorate the 150th anniversary of the American Civil War, I've been staying up way too late, reading this savagely compelling epic history of the battles fought on the field and in the political arenas of Washington DC and Richmond, Virginia. The war showed the coming power of the Industrial Revolution. Soldiers fought with semi-automatic carbines and iron-clad ships, while railways and the telegraph transformed transport and communications. Yet military success ultimately hinged on old technology: bayonet charges, gruelling marches on foot and paper battle plans that often went astray.
Given my own work on conservation strategy, I found it fascinating to see the interplay between the best-laid plans and the challenges of enacting them in the fog of war. Like the generals, conservationists share a moral cause, incomplete information, limited resources, poorly trained troops and impatient political masters. Our success, too, depends on developing, sharing and implementing good plans, as well as adapting to changing circumstances in the most dire straits. I only hope our heroism matches even a fraction of that shown by the Civil War combatants. Nick Salafsky
Massive: The Hunt for the God Particle
Virgin/Basic Books: 2010.

Massive describes the long search for the tiny Higgs boson, or 'God particle', the existence of which would verify the origins of mass and unravel many of the mysteries of the building blocks of the Universe. Although named after Scottish physicist Peter Higgs, the theory behind the boson was pieced together in the 1960s by three groups of scientists simultaneously (including Higgs) in different countries (Nature 465, 873–874; 2010).
Science journalist Ian Sample enlivens the tale through anecdotes, spanning Higgs's initial presentation of his ideas about the particle at Princeton University, New Jersey, in 1966 to the current search for the boson using the Large Hadron Collider (LHC) at CERN, Europe's particle-physics lab in Geneva, Switzerland. He relates how technical problems with the LHC delayed the experiment, and how fears were spread in the media that the creation of exotic 'strangelet' particles could lead the world to collapse in a split second. Although some scientists, including Stephen Hawking, believe that the Higgs boson will never be found, Higgs and others are optimistic that the search is coming to an end. Sara de Freitas
The Calculus of Selfishness
Princeton University Press: 2010.

By telling you how to behave so that people will like you, this book will help you become a well-regarded member of your community. 'Give and you shall receive' is a rule not only for religious believers — it is supported by evolutionary theory.
Even when we are acting selfishly, explains evolutionary game theorist Karl Sigmund in his aptly titled The Calculus of Selfishness, we gain most by being cooperative (Nature 464, 1280; 2010). It is a win–win strategy. Eighteenth-century economist Adam Smith knew it: "It's not from the benevolence of the butcher, the brewer, or the baker, that we expect our dinner, but from their regard to their own self-interest."
Sigmund's insights are more sophisticated. Because trust is a lubricant of social life, he says, concerns for reputation have a vital role in how we behave. This preoccupation with how people perceive us is hard-wired into our brains. We unconsciously become nicer to others when we feel we are being observed — even a picture of watching eyes is enough to change our behaviour. Sharing information through gossip and paying to punish freeriders are also ways in which nice guys can finish first. Manfred Milinski
Virunga: The Survival of Africa's First National Park
Edited by:
Marc Languy &
Emmanuel de Merode
Lannoo: 2009.

Virunga National Park in the Democratic Republic of the Congo is Africa's oldest and most species-rich national park. Its mountain gorillas, of which only 790 remain, are powerful reminders of human evolutionary history. Yet the park is in great danger, caught between population growth, agricultural encroachment, poverty and the devastation of years of civil war. Its survival hinges on a network of dedicated people and organizations, some of who risk their lives: more than 130 rangers have been killed since the mid-1990s.
This book is a scientific account of 80 years of work at Virunga, co-edited by the park's current director, Emmanuel de Merode. It explores the park's natural wealth, its vulnerability and the challenges of safeguarding it. Beautiful images and maps throughout reconnect the reader with the richness that the world has brought forth — ours to preserve or squander. Reading the book left me concerned for Virunga's future, but also invigorated with the gift of being alive. Wolfgang Lucht
23 Things They Don't Tell You About Capitalism
Allen Lane: 2010/Bloomsbury: 2011.

Ha-Joon Chang takes 23 oft-asserted 'truths' about markets, then debunks them in a witty way. Of the assumption that pay and productivity should be linked, he argues that chief executives in the United States cannot have become ten times more productive since the 1960s, even though their salaries have risen from 30–40 times that of the average worker to 300–400 times that today. And he puts paid to views that free markets left unchecked will make us all better off, noting the widening gulf between the super-rich and everyone else.
As the complexity of the world outstrips our ability to control it, he concludes that we need an intelligent state acting in the interests of society as a whole. We need to find a better balance between the finance sector and the real economy in which people make things. From my environmentalist's standpoint, Chang now needs to address two crucial issues: how economics should take into account the unpriced and undervalued natural world of soils, water and atmosphere on which our life depends; and how we can embed long-term thinking in government and corporate decisions. Camilla Toulmin
The Geeks Shall Inherit the Earth: Popularity, Quirk Theory, and Why Outsiders Thrive After High School
Hyperion: 2011.

What do Bill Gates, Lady Gaga and J. K. Rowling have in common? They were all outsiders in high school. In this moving chronicle of US teens, journalist Alexandra Robbins proposes that the traits that mark students as different help them to succeed later in life. She followed seven students for a year, including a boy from Hawaii preoccupied with gaming, a Georgia girl concerned with her sexual orientation and a Virginia boy fascinated with IQ challenges. The students' courage and commitment to their own distinctiveness helped them to turn their talents into academic and social achievement.
Writing from the perspective of social psychology, Robbins says little about conditions such as autism spectrum disorders. But her assertion that diversity is more than race or ethnicity puts her in line with the neurodiversity movements. It is increasingly 'cool' to be smart or to have scattered skills in high school. Roy Richard Grinker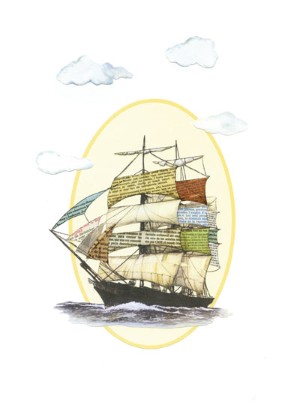 The Way of the Panda: The Curious History of China's Political Animal
Pegasus/Profile Books: 2011.

There are now vastly more giant-panda products — including films, toys, blogs and books — than there are living giant pandas. Estimates put the number of wild and captive animals at around 3,000. Even with international efforts to save it, the giant panda is an iconic animal for all endangered species on the planet.
For those wishing to learn more about this captivating animal, three books stand out for veracity, clarity and history. The most recent is The Way of the Panda, by science writer Henry Nicholls, who splendidly relates the way giant pandas have taken hold of human hearts and politics (Nature 468, 503–504; 2010).
Nicholls generously cites the importance of two books by other naturalists: George B. Schaller's The Last Panda (University of Chicago Press, 1993) and Men and Pandas by Desmond and Ramona Morris (McGraw-Hill, 1967). Coming soon is The Giant Book of the Giant Panda (Smithsonian) by Pan Wenshi, the world's foremost giant-panda expert. Nancy Lee Nash
Deadly Choices: How the Anti-Vaccine Movement Threatens Us All
Basic Books: 2011.

I've been teaching a seminar on pseudoscience that deals with the anti-vaccine movement. We've been looking at Paul Offit's book, which discusses the parents and others whose lack of understanding of, or belief in, science leads to the growth of this movement. It points out the often serious and sometimes deadly consequences of not vaccinating your child. Offit discusses the herd immunity that we have counted on in the past, and how it diminishes as the anti-vaccine movement grows.
My own daughter, living in California, has been affected. Because of the whooping-cough epidemic that killed several babies in the state in the past year, she had to limit her baby's travel for several months until the infant could be vaccinated. When your granddaughter is endangered, it concentrates the mind on the foolish and unnecessary hazard that some have created by not vaccinating their children and recommending the same for others. By the end of the course, my students had a better appreciation of the downside of superstition and pseudoscience. If read with an open mind, Offit's book should convince the rest of the world as well. Jay Pasachoff
Why the West Rules — For Now: The Patterns of History, and What They Reveal About the Future
Farrar Straus and Giroux: 2010.

Are the Western civilizations that spread from Egypt, Sumeria, Greece and Rome predestined to get ahead of those in the East? Yes and no, according to historian Ian Morris. The society with the edge is the one that can best organize and direct people, technology and finance into systems that work for the time. This now favours the West, but that hasn't always been true and needn't be so in the future.
Morris answers the question quantitatively. He begins with the DNA-dispersion patterns laid down when people moved out of Africa. Incorporating evidence of worship, urbanization, centralized authority, tools and the harnessing of energy, he analyses many societies, over 100- and 1,000-year intervals. The West usually scores higher than the East, but not always.
He sees the next 40 years as the most crucial in human history: will we be able to manage what has been unleashed by consumption and energy use? Morris contends that less liberal, more centralized approaches will pull ahead. This is a thought-provoking book for science and history buffs alike. Margaret Catley-Carlson
Your Inner Fish: A Journey Into the 3.5 Billion-Year History of the Human Body
Vintage/Allen Lane: 2008.

When you prepare your next salmon for dinner, think about how similar its body plan is to yours, at least relative to other phyla such as corals or oysters. Neil Shubin, palaeontologist and co-discoverer of Tiktaalik, the 'fish-with-hands' fossil unearthed in the remote Inuit land of northern Canada, tells the intriguing story of the uncovering of new links in the evolutionary chain from fish to amphibians (Nature 451, 245; 2008).
Forget Ichthyostega, the famous hybrid fossil you learned about in school; it is practically an amphibian, its fins already evolved into fingers and toes. The earlier stages in the evolution of our wrist, palm and digits are apparent in Tiktaalik, implying that the basic skeleton of our hands and feet emerged more than 360 million years ago. From the reptiles that lived 250 million years ago to today, the five-finger hand has been the optimal solution. But imagine what might have been if seven fingers per hand was instead the norm? How would piano concertos for fourteen-finger hands sound? Shubin's fine book raises thoughts such as these. Birger Schmitz
Dog Days, Raven Nights
John M. Marzluff &
Coleen Marzluff
Yale University Press: 2011.

Ravens are intensely social and famously clever, but elusive to those who would observe them. John and Coleen Marzluff team up with veteran raven expert Bernd Heinrich in the Maine woods to study an important aspect of raven social behaviour: why they recruit other ravens to a food source. The picture that emerges is far from a simple tale of instinct and reflexes. Social life among ravens, like that of primates, is intricate, flexible and subtle.
Behind the scenes, Sitka, a Siberian husky, and Topper, a black labrador, are working dogs who pull dead calves on a sled to feed the ravens in the aviary. Husky pups are trained to pull sleds, and are mentored by the experienced Sitka. In a race, these spirited animals maintain a pace of more than 5 kilometres a minute, running the equivalent of five marathons a day for ten days. Full of the grittiness of experimental persistence — and the splendour of ravens and dogs — this is a warm tale of wonderful science. Patricia Churchland
Thus Spoke Galileo: The Great Scientist's Ideas and Their Relevance to the Present Day
Andrea Frova &
Mariapiera Marenzana
Oxford University Press: 2011.

Most people have heard of Galileo Galilei, but few have read his words. This book lets him speak, conveying his message of reason, intellectual honesty and free thinking, which is of great relevance today. It made me realize that Galileo still influences the modern world; for instance, in defending the supremacy of rationality above dogmatic beliefs. As he argued, we should not accept from science only what is impossible to refute, but we should value the concept of a mutable truth and the use of reasoning in general.
At a time when irrationality is rife in society, we should incorporate these basic tenets of the Galilean enterprise into the education of young people. This anthology, by physicist Andrea Frova and literature scholar Mariapiera Marenzana, spans the scientific, historical and literary viewpoints of Galileo's arguments. Even the errors made by the great Tuscan scientist are a source of further understanding. Galileo can still teach us how to appreciate the marvellous and simple ways in which nature operates. Bruno Scrosati
Additional information
Editors' Picks
Moonwalking with Einstein: The Art and Science of Remembering Everything
Joshua Foer (Allen Lane, 2011)
Today the key to instant recall is an Internet connection and a Google search term or two. But memory was once our only world wide web, and scholars well into the Renaissance memorized the corpus of knowledge by building imaginary 'memory palaces' in which they arrayed facts linked to indelible images. Joshua Foer's artful book interweaves the history of memory techniques with the story of his own triumph in the 2006 US National Memory Championship.
"An exercise in participatory journalism had become an obsession," he writes about his months in his parents' basement, wearing earmuffs and black-painted goggles to block distractions as he practised building his own memory palaces. Along the way to his triumph — in which he memorized the order of an entire deck of playing cards in 1 minute and 40 seconds — Foer explores the role of memory in human identity and explains why, even today, memorizing is more than a parlour trick. (See Nature 472, 33–34; 2011.) Tim Appenzeller, Chief Magazine Editor, Nature
Incognito
David Eagleman (Pantheon, 2011)
Before the sirens of cheap pulp fiction start singing from the beach this summer, secure what David Eagleman calls a 'Ulysses contract' with your own unconscious. Get yourself firmly tied to the mast of brain exploration by buying his thriller at the highest possible price — the hardcover edition is still available — to maximize your commitment to a completely brilliant book that could have been titled '2011 – A Mind Odyssey'.
Strap in for a fantastic voyage through myriad case studies on "the vastness of the inner space", all treated with perfect scholarship in crisp and graceful style. En route, you will gain deep insights about brain function — such as how conscious cognitive chores are burned into implicit skills through the plasticity of neuronal circuitry — and human nature, including free will, criminal responsibility and future legal systems. (See Nature 473, 280–281; 2011.)Tanguy Chouard, Biology Editor, Nature
The Big Short: Inside the Doomsday Machine
Michael Lewis (W. W. Norton, 2010)
Reading Lewis's page-turner on the financial crash of 2007–08 is like feasting on ten sumptuous articles from The New Yorker. He zeroes in on the handful of men (and they were all men) who saw the housing-debt market for the venal tower of collective denial that it was, and who bet on its collapse. Lewis charts the improbable journeys of these geeks, nerds and misfits as they dig into the byzantine trade in increasingly opaque financial products and uncover the vast scale of the crisis to come.
Some of these unlikely seers keep their discovery to themselves, some bellow it from the rooftops. But Wall Street and the world don't want to know how an illegal immigrant of no fixed abode can get mortgages on five properties; or how such loans get stamped with the 'safest' AAA rating. We should all know: as Lewis's lucid prose makes clear, it could happen again. Read the book — if only for the conference scene in Las Vegas, where 7,000 credit-default swap players come together to eat edamame and shoot Uzis. Sara Abdulla, Chief Commissioning Editor, Nature
The Honest Look
Jennifer L. Rohn (Cold Spring Harbor Laboratory Press, 2010).
It was Goethe who said that scientists "forgot that science arose from poetry, and did not see that when times change the two can meet again on a higher level as friends". Shy Claire Cyrus, with her newly minted PhD, enters the looking-glass world of a biotech start-up outside Amsterdam, which has its hopes pinned on a promising cure for Alzheimer's disease.
Claire is almost the only person in the world who can operate a costly machine, developed by her supervisor, that can identify proteins inside living cells. An innocent stranger in a strange land, Claire invokes the machine's demons while trying to quench her love for poetry, inherited from her late father, and negotiating the shoals of jealous colleagues and romantic entanglements. The Honest Look, Jennifer Rohn's second novel, is much better than her first (Experimental Heart, 2008): the characters are more rounded, the themes deeper and the bittersweet aftertaste more poignant. Henry Gee, Biology Editor, Nature
Radioactive: Marie and Pierre Curie, A Tale of Love and Fallout
Lauren Redniss (It Books, 2010)
Graphical biographies of scientists seem to be on the rise. Radioactive stands out as a piece of art, in which Lauren Redniss provides a dazzling take on the lives of chemist couple Marie and Pierre Curie. Each page is hand-drawn and etched using the cyanotype technique — chosen by Redniss because its blue hue is reminiscent of the eerie glow of radium, the element on which the Curies worked.
Redniss relates how Marie moved to Paris from Warsaw in 1891 to work in Pierre's lab; how they fell in love and honeymooned on bicycles; how they worked on radioactivity together; how Marie was stunned at the death of Pierre in a traffic accident in 1906; and how she was met by scandal when she embarked on a relationship with a married scientist, Paul Langevin. Redniss's prose is minimal and poignant. Her sketches are simple yet emotive. It is a lovely book. (See Nature 469, 29; 2011.)Joanne Baker, Books & Arts Editor, Nature
Intuition
Allegra Goodman (Dial Press/Atlantic: 2006/2009)
Many, if not all, novels I've read about science exaggerate. Typically the scientists themselves are deranged or the discoveries they attempt to make are Earth-shattering. Rarely is the truth presented in as realistic and yet compelling manner as in Allegra Goodman's excellent novel. She lays out the science, in this case cancer biology, in all its boring, frustrating detail. In this field, three years' effort can result in an incremental advance — if you are lucky.
When a postdoc makes a breakthrough and has a paper accepted for publication in Nature, a colleague comes to suspect that the data have been reported selectively. What begins as a simple concern is blown out of proportion and misused by those with very different agendas — scientists, politicians, government officials and journalists. Intuition is an utterly authentic book: several of the cases and personalities described in it are real (although names have been changed), and are depicted with confidence. There are no obvious villains or heroes — just like real life. Maxine Clarke, Executive Editor, Nature
The Immortal Life of Henrietta Lacks
Rebecca Skloot (Macmillan, 2010)
If you've missed this critically acclaimed read, be sure to pick up a copy. It is an engrossing portrait of Henrietta Lacks, the patient whose deadly cervical cancer launched a million biological experiments as the ubiquitous HeLa cell line, and of her family — arguably mistreated by the biomedical establishment that benefited from her unauthorized donation to science.
Skloot, a journalist, undertook more than 10 years of painstaking research and delicate negotiations with Lacks's proud but bitter descendants to weave a narrative that delves into the history of cell culture, intellectual property in biomedical research and informed consent. Skloot doesn't shy from the science, such as the challenge of culturing an immortal cell line, but it is the characters, particularly Henrietta's daughter, the electrifying Deborah Lacks, who make the story of strife and self-discovery unforgettable. (See Nature 463, 610; 2010.) Brendan Maher, News Features Editor, Nature
The Making of the Atomic Bomb
Richard Rhodes (Simon & Schuster, 1987).
If you want a history of the Manhattan Project, there are many places to look, from scholarly tomes to opera. If you want a history of everything that went into the making of the atomic bomb, then Richard Rhodes' classic study remains the definitive work. Beginning with Ernest Rutherford's early experiments, this book tells the story of physics in the first half of the twentieth century, taking in substantial chunks of political history too.
The vast cast of characters is enriched through personal stories, and the apparatus from essential experiments is presented in precise line drawings. There is even that essential component of a good scientific history: a questionable rejection by Nature of a fundamental paper, in this case, the Fermi constant. One is constantly mindful that these events are not just about physics, but have wide-reaching consequences for sciences as disparate as game theory, molecular biology and environmental science, as well as for the history of the planet itself. (For a review of The Twilight of the Bombs, the final book in Richard Rhodes' atomic quartet, see Nature 467, 528–529; 2010.)Patrick Goymer, Biology Editor, Nature
The Morville Year
Katherine Swift (Bloomsbury, 2011)
Morville in Shropshire is a microcosm of rural England — a twelfth-century church, the big house, village and school all clustered in a fertile green valley. When Katherine Swift created a garden for the Dower House at Morville Hall, she did her research. She built a series of plots that, through design and planting, reflect the human and natural history of the site, including the traditions of Morville's priory. Hence the format of The Morville Hours, in the tradition of a medieval book of hours, which became a surprise 2008 best-seller charting the evolution of the garden.
In The Morville Year, based on her column in The Times newspaper, Swift keeps to the diary format in following the gardening year but finds time for scholarly reflection on nineteenth-century plant hunters, botanical nomenclature and the psychological boost to be gained from working with and just looking at nature. The readability of her books stems from Swift's ability to share her enthusiasm for her garden, which is open to visitors during the summer months. Charles Wenz, Coordinating Editor, Nature
Never Pure: Historical Studies of Science as if It Was Produced by People with Bodies, Situated in Time, Space, Culture, and Society, and Struggling for Credibility and Authority
Steven Shapin (Johns Hopkins University Press, 2010)
Never Pure is a collection of academic papers from Harvard University's pre-eminent historian of science, Steven Shapin. With its 550-plus pages it weighs in at nearly a kilogram, a quarter of which is notes and references. So Shapin's book is not exactly light reading for the beach. But his writing is always engaging as he sets out his stall that science must be considered as something created by people immersed in the real world, and all the problems that brings.
There is much for today's researchers in Shapin's analysis of how leading lights of the past established themselves and their work as reputable — by their relationships with society as well as by setting themselves apart, such as Robert Hooke's and Robert Boyle's attempts to convince their public of the validity of their experimental results. The short closing treatise on science in the modern world confirms how lucky we are to have Shapin's critical analyses of the gloriously messy process of creating knowledge. Daniel Cressey, News Reporter, Nature
The Hidden Reality: Parallel Universes and the Deep Laws of the Cosmos
Brian Greene (Alfred A. Knopf, 2011)
In his 1941 short story The Garden of Forking Paths, Jorge Luis Borges invents a book that contains all possible stories and every twist of every plot. Now Brian Greene shows us how the same description may apply to our existence.
Greene notes the curious frequency with which the concept of parallel or multiple universes arises out of many subdisciplines of theoretical physics. He offers his own branching journey through at least nine variations on the theme, from the 'many worlds' interpretation of quantum mechanics to the bubble universes of inflationary cosmology, among others. Although Greene is not the first to note the proliferation of multiplicities, he gives the subject his own elegant spin, taking readers on a journey that leads to the limits of scientific enquiry and the chance to ponder how much 'there' is really out there. Those with less time for such speculations can achieve the same with a few minutes of Borges. (See Nature 469, 294–295; 2011.) Ivan Semeniuk, Chief US News Editor, Nature
Mendel's Dwarf
Simon Mawer (Doubleday, 1997; republished by Abacus, 2011)
One of science-in-fiction's great love stories, Mendel's Dwarf relates two unlikely romances. Ben Lambert is the great-great-great nephew of Gregor Mendel, the monk who launched modern genetics with his pea experiments. Ben is also a geneticist. And a dwarf. The mutated gene that caused his condition becomes the obsessive focus of his research. Ben loves a married, religious woman who, against her conscience, cannot resist the passionate relationship he offers. Mendel, bound to celibacy, does nothing about his reciprocated attraction to a fictionalized (also married) companion, Frau Rotwang. As an embittered victim of the random cruelty of genetics, Ben cannot believe in God. But with his genetic skills he plays God in his personal relationship, and that brings tragedy.
This piece of literature works on many levels: historical, moral and scientific. There is no authorial voice insisting the reader acquires an education in genetics; that happens subtly. For all its depth, Mendel's Dwarf is a rollicking read — and, following the shortlisting of its author for the 2009 Booker Prize (The Glass Room), once more in print. Alison Abbott, Senior European Correspondent, Nature
About this article
Cite this article
Lyubomirsky, S., Salafsky, N., Freitas, S. et al. Summer books. Nature 475, 32–35 (2011). https://doi.org/10.1038/475032a
Published:

Issue Date:

DOI: https://doi.org/10.1038/475032a