Addressing a continent's challenges.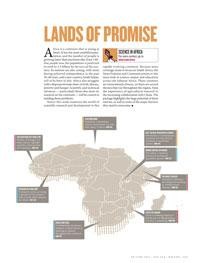 Africa is a continent that is young at heart. It has the most youthful population, and the number of people is growing faster than anywhere else: from 1 billion people now, the population is predicted to swell to 3.5 billion by the turn of the century. Its nations are also young, with most having achieved independence in the past 50–60 years, and a new country, South Sudan, will to be born in July. Africa also struggles with a disproportionate share of strife, disease, poverty and hunger. Scientific and technical advances — particularly those that draw on research on the continent — will be central to tackling those problems.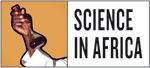 Nature this week examines the world of scientific research and development in this rapidly evolving continent. Because news coverage tends to focus on South Africa, the News Features and Comment articles in this issue look at science output and education across sub-Saharan Africa. These countries are tremendously diverse, yet there are several themes that run throughout the region, from the importance of agricultural research to the increasing collaboration with China. The package highlights the huge potential of these nations, as well as some of the major barriers they need to overcome.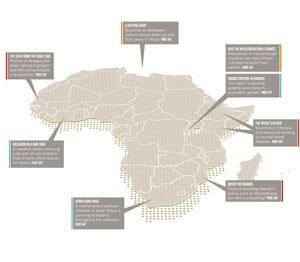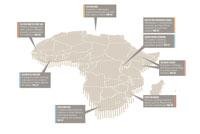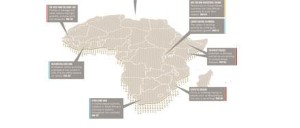 Related links
Related links
Related links in Nature Research
About this article
Cite this article
Science in Africa: Lands of promise. Nature 474, 555 (2011). https://doi.org/10.1038/474555a
Further reading
Infectious Disease Clinics of North America (2011)
Comments
By submitting a comment you agree to abide by our Terms and Community Guidelines. If you find something abusive or that does not comply with our terms or guidelines please flag it as inappropriate.