Evidence that a larval brachiopod has ciliary photoreceptors that are directionally selective, and therefore may function as eyes, bears on an enduring puzzle about photoreceptor evolution in animals.
Access options
Subscribe to Journal
Get full journal access for 1 year
$199.00
only $3.90 per issue
All prices are NET prices.
VAT will be added later in the checkout.
Tax calculation will be finalised during checkout.
Buy article
Get time limited or full article access on ReadCube.
$32.00
All prices are NET prices.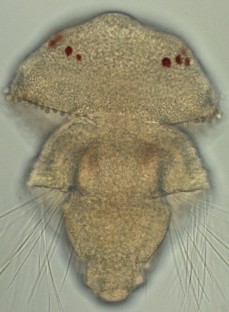 References
Passamaneck, Y. J., Furchheim, N., Hejnol, A., Martindale, M. Q. & Lüter, C. EvoDevo 2, 6 (2011).

Arendt, D. Int. J. Dev. Biol. 47, 563–571 (2003).

Fain, G., Hardie, R. & Laughlin, S. B. Curr. Biol. 20, R114–R124 (2010).

Nilsson, D.-E. Phil. Trans. R. Soc. Lond. B 364, 2833–2847 (2009).

Osorio, D. & Nilsson, D.-E. Curr. Biol. 14, R1051–R1053 (2004).
About this article
Cite this article
Osorio, D. Light sense. Nature 472, 300–301 (2011). https://doi.org/10.1038/472300a
Published:

Issue Date:

DOI: https://doi.org/10.1038/472300a