Financial troubles could be the stimulus for a fairer distribution of science research funding.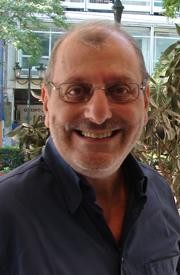 As Greece teeters on the edge of bankruptcy, austerity measures are already hitting researchers hard in their pockets. But their labs will be buffered by a huge reserve of European Union (EU) structural funds — subsidies for poor regions — already earmarked for research. And Greek research leaders think the crisis could help shake up a system they say emphasizes security over excellence.
As part of a national package of emergency measures, Greek scientists' pay was cut by around 10% in March. Institutional research funding, already among the lowest in Europe, was slashed by around 15%. Further cuts are now on the cards after Greece signed a financial bail-out deal with the EU and the International Monetary Fund on 2 May.
Hiring of new staff has mostly stopped. "Lower salaries make Greece even less competitive, and even Greeks abroad may be less tempted to come home," says George Kollias, the director of the Alexander Fleming Biomedical Sciences Research Centre in Vari.
But research leaders hope that the financial crisis will ultimately help them to push through much-needed reforms. "We are not going to sit and cry," says George Thireos, a research director at the prestigious new Bioacademy in Athens. "The crisis here is an opportunity to restructure science policy in Greece, to make better use of low budgets."
At the forefront of the reform effort is Achilleas Mitsos, recently appointed general secretary for research and technology (see go.nature.com/hIga1J). He is planning legislation that will establish research councils and introduce evaluation at all levels, with funds distributed according to performance. Initial resistance to the changes from researchers comfortable with an undemanding civil-service life has dwindled in the face of the economic crisis.
Mitsos says that he will "spend fast" the €1.5 billion (US$2 billion) pot of EU structural funds, made available to Greece for the 2007–13 period but which are so far untouched. Any money remaining by the end of 2013 must be returned to Brussels. He will tap €300 million to €400 million of these funds each year for the next three years. This will financially compensate for most of the institutional austerity cuts, he says, adding that the funds "will all be distributed through competition". He says that he will announce a call for infrastructure proposals imminently; a call for postdoctoral fellowships in June; and calls for strategic research programmes around October. All applications will have to be in English, and "we will do as much as possible to impose peer review to the highest standard on these calls", he says.
The EU-funded plans offer more support than has been available in the past five or six years, when the Greek government did not make any major calls for research proposals, says physicist Costas Fotakis, director of the Institute of Electronic Structure and Laser in Heraklion. "If they really are realized quickly, they will dispel the negative cloud that the general atmosphere has cast over us," he says.

Related links
Related links
Related external links
About this article
Cite this article
Abbott, A. Greeks hope crisis may spark reform. Nature 465, 22 (2010). https://doi.org/10.1038/465022a
Published:

Issue Date:

DOI: https://doi.org/10.1038/465022a