The asteroid belt is classically considered the domain of rocky bodies, being too close to the Sun for ice to survive. Or so we thought — not only is ice present, but at least one asteroid is covered in it.
Access options
Subscribe to Journal
Get full journal access for 1 year
$199.00
only $3.90 per issue
All prices are NET prices.
VAT will be added later in the checkout.
Tax calculation will be finalised during checkout.
Buy article
Get time limited or full article access on ReadCube.
$32.00
All prices are NET prices.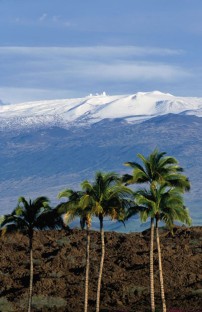 References
Rivkin, A. S. & Emery, J. P. Nature 464, 1322–1323 (2010).

Campins, H. et al. Nature 464, 1320–1321 (2010).

Rivkin, A. S., Howell, E. S., Vilas, F. & Lebofsky, L. A. in Asteroids III (eds Bottke, W. F., Cellino, A., Paolicchi, P. & Binzel, R. P.) 235–253 (Univ. Arizona Press, 2002).

Hsieh, H. H. & Jewitt, D. Science 312, 561–563 (2006).

Schörghofer, N. Astrophys. J. 682, 697–705 (2008).

Prialnik, D. & Rosenberg, E. D. Mon. Not. R. Astron. Soc. 399, L79–L83 (2009).

Chyba, C. F. Nature 330, 632–635 (1987).

Irvine, W. M. Orig. Life Evol. Biosph. 28, 365–384 (1998).

Morbidelli, A. et al. Meteorit. Planet. Sci. 35, 1309–1320 (2000).
About this article
Cite this article
Hsieh, H. A frosty finding. Nature 464, 1286–1287 (2010). https://doi.org/10.1038/4641286a
Published:

Issue Date:

DOI: https://doi.org/10.1038/4641286a