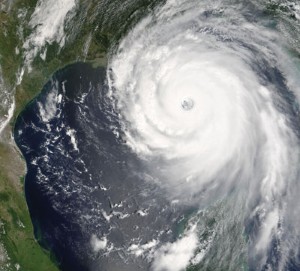 Atlantic hurricanes might become fewer but fiercer in the Bahamas and the southeastern United States as a result of global warming.
Morris Bender at the National Oceanic and Atmospheric Administration in Princeton, New Jersey, and his team used a high-resolution operational hurricane model together with 18 global climate models to project the influence of rising sea surface temperatures on future hurricane activity in the western Atlantic.
The analysis suggests that the frequency of major hurricanes (categories 4 and 5) will roughly double by the end of the century, whereas the overall number of tropical storms and hurricanes will decrease by about one-third.
About this article
Cite this article
Atmospheric science: Stronger storms. Nature 463, 405 (2010). https://doi.org/10.1038/463405c
Published:

Issue Date:

DOI: https://doi.org/10.1038/463405c