Parent birds commonly face the problem of distinguishing their own brood from foreign chicks. Learnt chick-recognition evolves only when parents do not mistakenly learn to reject their own young.
Access options
Subscribe to Journal
Get full journal access for 1 year
$199.00
only $3.90 per issue
All prices are NET prices.
VAT will be added later in the checkout.
Tax calculation will be finalised during checkout.
Buy article
Get time limited or full article access on ReadCube.
$32.00
All prices are NET prices.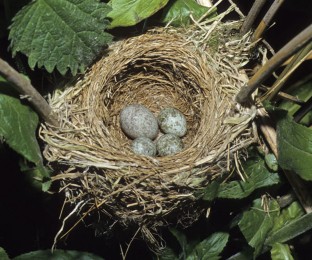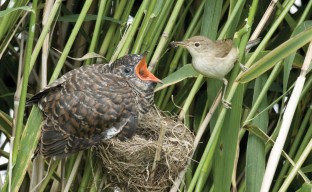 References
Davies, N. B. Cuckoos, Cowbirds and Other Cheats (Poyser, 2000).

Shizuka, D. & Lyon, B. E. Nature 463, 223–226 (2010).

Lotem, A. Nature 362, 743–745 (1993).

Langmore, N. E. et al. Behav. Ecol. 20, 978–984 (2009).

Beecher, M. D. Behav. Genet. 18, 465–482 (1988).

Lyon, B. E. Anim. Behav. 46, 911–928 (1993).

Langmore, N. E., Hunt, S. & Kilner, R. M. Nature 422, 157–160 (2003).

Grim, T. Proc. R. Soc. Lond. B 274, 373–381 (2007).

Sato, N. J., Tokue, K., Noske, R. A, Mikami, O. K. & Ueda, K. Biol. Lett. doi:10.1098/rsbl.2009.0540 (2009).

Catchpole, C. K. & Slater, P. J. B. Bird Song: Biological Themes and Variations (Cambridge Univ. Press, 2008).
About this article
Cite this article
Kilner, R. Learn to beat an identity cheat. Nature 463, 165–166 (2010). https://doi.org/10.1038/463165a
Published:

Issue Date:

DOI: https://doi.org/10.1038/463165a