Expectations are dropping as December's UN climate talks get closer.

In the final round of talks before the Copenhagen climate summit in December, negotiators have tried to map out a path ahead in the likely event that a fully binding international treaty cannot be signed this year.
Delegates at the 2–6 November meeting in Barcelona made progress in winnowing out the text of a treaty that they hope will succeed the Kyoto Protocol, which expires in 2012. But opposing positions on the core issue of reducing greenhouse-gas emissions seem to have become more entrenched.
On the last day of the conference, Ambassador Lumumba Di-Aping of Sudan again explained the dangers of planning for a warmer climate rather than acting to prevent one.
By refusing to take aggressive measures to curb greenhouse-gas emissions, he said, industrialized nations are condemning the poorest and most vulnerable people to disasters that no amount of money or technology can prevent. Lumumba, who as chair of the G77 represents most of the developing world and a majority of countries in the talks, had delivered the same message each day in Barcelona. This time his deep monotone voice echoed throughout a room full of empty chairs; the handful of journalists present asked no questions.
Despite repeated criticism from Lumumba and others, the European Union and the United States made it clear that there is little room for negotiation on their commitments to cut emissions by 2020, which fall far short of the 40–45% below 1990 levels that developing countries are demanding.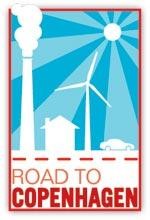 Indeed, a key question in Copenhagen will be whether poor countries are willing to accept less ambitious cuts in exchange for additional resources to help them cope with a warmer world and institute sustainable development plans (see 'Key issues for Copenhagen').
Lumumba says the answer is no. If industrialized countries refuse to step up their commitments, there will be no deal in Copenhagen, he says, and "we simply accept that we have failed".
Such anger and distrust is widespread among representatives of developing countries, many of whom feel bullied in the negotiations and distrust carbon markets as another money-maker for Western industrialists. The situation boiled over on the first day of the talks in Barcelona, when one of two key negotiating tracks was suspended for a day after African countries refused to talk about anything except for emissions targets for developing countries.
But the G77 is a diverse group that fractures on many questions, and Lumumba doesn't speak for all on this issue. South Africa's chief negotiator Alfred Wills talks tough on emissions, but acknowledges that additional money and resources could soften opposition from developing countries. "That's part of the negotiations," he says.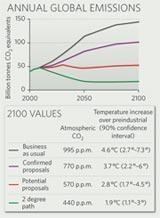 European Commission chief negotiator Artur Runge-Metzger said that the EU conditional offer to cut emissions by 30% below 1990 levels by 2020 is within the 25–40% range cited by the Intergovernmental Panel on Climate Change (IPCC) as likely to prevent more than 2 °C of warming (see graph). Pressed by reporters on repeated statements by the G77 that a 40% cut is non-negotiable, Runge-Metzger didn't budge. If the G77 weren't willing to negotiate, he told reporters, "they wouldn't be here".
US negotiator Jonathan Pershing said the commitments being offered by developed countries today are the result of intense national debates, which makes them more robust but also means they are unlikely to change over the coming month. He went on to criticize many developing countries for trying to avoid commitments to reduce their own potential growth in emissions.
Pershing also sought to head off rampant speculation that the United States would not be ready to sign a treaty in Copenhagen, given that several alternative climate bills are still pending in Congress. Those bills offer 17–20% emissions reduction below 2005 levels by 2020, he said, enough for the world to be able to judge the US position.
However, the economic growth of the 1990s means that such cuts would equate to a reduction of just a few per cent below 1990 levels. That's not enough, says the Alliance of Small Island States, which is calling for industrialized nations to promise a 45% emissions reduction by 2020 compared with 1990 levels. The alliance points out that since the last IPCC report in 2007, new research has suggested that there will be even greater impacts on their nations than previously estimated, including flooding, erosion and an upsurge in extreme weather.
Alden Meyer, director of strategy and policy for the Union of Concerned Scientists, in Washington DC, says developed-country commitments are indeed less ambitious than they should be, but nonetheless represent a solid base that can be built on in the future. Like many others, he thinks that countries are likely to converge on some kind of agreement in Copenhagen, even if negotiators need to continue working out the details next year. "We probably aren't going to get what we want in Copenhagen," he says. "But can we get what we need? I think we can."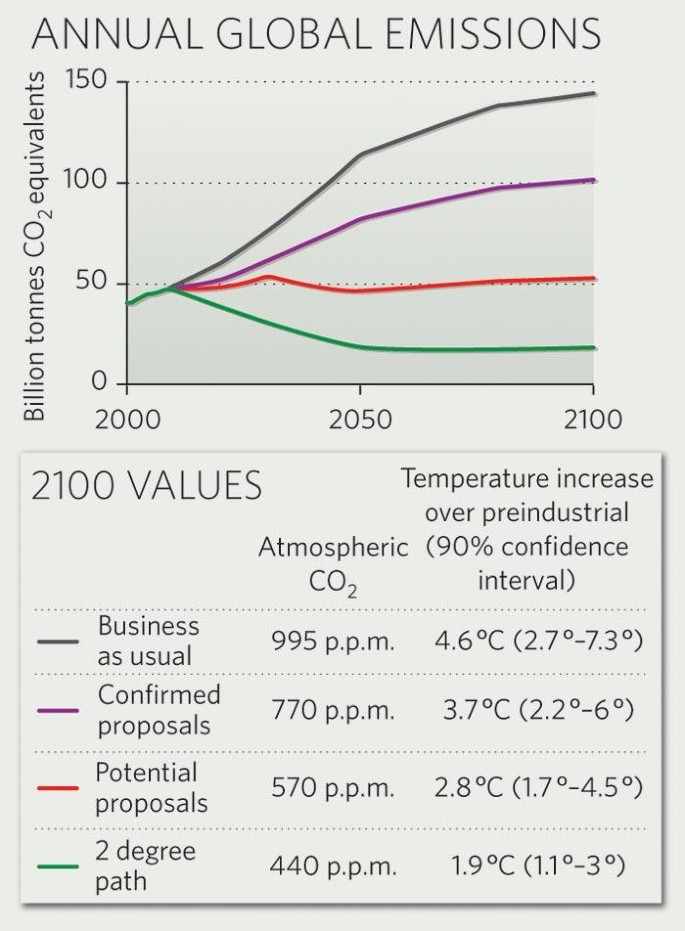 Related links
Related links
Related links in Nature Research
Related external links
About this article
Cite this article
Tollefson, J. End of the road for Copenhagen?. Nature 462, 144–145 (2009). https://doi.org/10.1038/462144a
Published:

Issue Date:

DOI: https://doi.org/10.1038/462144a