Nature investigation reveals duplications in papers by science and transport chiefs.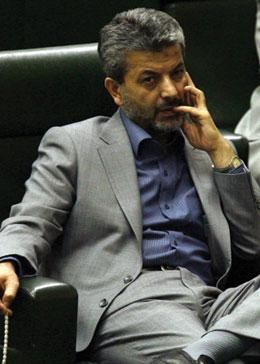 Two Iranian government ministers have co-authored peer-reviewed papers that duplicate substantial amounts of text from previously published articles, according to an investigation by Nature.
Three journals have already confirmed that they will retract papers co-authored by Iran's science and education minister Kamran Daneshjou, a professor in the school of mechanical engineering at the Iran University of Science & Technology (IUST) in Tehran. Before being appointed science minister in early September, Daneshjou was also head of the interior ministry office overseeing the disputed presidential elections in June that kept Mahmoud Ahmadinejad in power. A further publication by Iran's transport minister and his deputy has also been called into question.
In an online story last week (see Nature doi:10.1038/news.2009.945; 2009), Nature revealed that substantial sections of text in a 2009 paper in the journal Engineering with Computers1 by Daneshjou and IUST colleague Majid Shahravi were identical to a 2002 paper2 by South Korean scientists in the Journal of Physics D. New York-based Springer, which publishes Engineering with Computers, has told Nature that it will retract the paper. The work also duplicates smaller amounts of material from papers given by other researchers at conferences3,4,5,6, as well as a 2006 article7 in the International Journal of Impact Engineering.
Similar duplications also appear in other papers by the same co-authors in Springer's Journal of Mechanical Science and Technology (JMST)8, the Taiwanese Journal of Mechanics9 and the Iranian journal Mechanical & Aerospace Engineering Journal10 — the text of which is almost identical to that in their paper in Engineering with Computers1.
This is a bitter blow to Iranian academic society, it's a scandal. ,
Mark de Jongh, publishing editor of the JMST, says that the journal intends to retract the second Springer article8. "I conclude that the paper in question contains about 50% identical content as the formerly published article" in the Journal of Physics D2, he says.
The Journal of Mechanics intends to take similar action. "We have just finished the investigation of this serious case and the result showed that the paper by K. Daneshjou and M. Shahravi indeed plagiarized other works," says Yi-Chung Shu, executive editor of the journal and a researcher in mechanical engineering at the National Taiwan University in Taipei. "This paper will be definitely retracted."
Senior Iranian scientists have called for an inquiry into the affair, and an Iranian parliamentary commission is considering an investigation.
"This is a bitter blow to Iranian academic society, it's a scandal," says Ali Gorji, an Iranian neuroscientist based at the University of Münster in Germany.
Nature's investigation has also revealed that a paper11 co-authored by Hamid Behbahani, Iran's minister of roads and transportation, also contains large amounts of text from earlier articles by other researchers. The paper was co-authored by Hassan Ziari, Behbahani's deputy minister, and president of the national rail company, the Islamic Republic of Iran Railways. Both authors hold positions at the IUST, while the third author, Mohammed Khabiri, was a PhD student at the time. Behbahani was also the supervisor of Ahmadinejad's PhD in transportation engineering and planning.
Much of the text and the results of their 2006 article11, in the journal Transport, is identical to sections from three earlier publications12,13,14.
"Two of my papers were copied-and-pasted by the plagiarizing paper," says Bin Jiang, a researcher at the University of Gävle in Sweden. "This is outrageous."
"The plagiarism is obvious," concurs Jiang's co-author, Christophe Claramunt, a scientist at the Naval Academy Research Institute in Brest, France. "We look forward to appropriate action from the editor of Transport."
Nature has attempted, without success, to contact each of the Iranian authors of all the disputed papers. However, two Iranian news websites have published a response attributed to Majid Shahravi (see http://www.tabnak.ir/fa/pages/?cid=65586 and http://alef.ir/1388/content/view/54040). That statement refutes any plagiarism and defends the originality of the paper in Engineering with Computers1, based on the fact that it had passed peer review and had cited the 2002 Korean paper2.

References
Daneshjou, K. & Shahravi, M. Eng. Comp. 25, 191-206 (2009).

Lee, W., Lee, H.-J. & Shin, H. J. Phys. D 35, 2676-2686 (2002).

Quan, X. et al. in Fifth Asia–Pacific Conference on Shock and Impact Loads on Structures (eds Jones, N. & Brebbia, C. A) (WIT Press, 2003); available at http://hsrlab.gatech.edu/AUTODYN/papers/paper152.pdf.

Yaziv, D., Mayseless, M. & Reifen, Y. in Proc. 19th Int. Symp. Ballistics (ed. Crewther, I. R.) (Technomic Publishing Company, 2001); available at http://hsrlab.gatech.edu/AUTODYN/papers/paper111.pdf.

Sauer, S., Hiermaier, S. & Scheffer, U. Paper given at 10th International Symposium on Interaction of the Effects of Munitions with Structures, San Diego, California, 7–11 May 2001; available at http://hsrlab.gatech.edu/AUTODYN/papers/paper126.pdf.

Quan, X. & Birnbaum, N. in Proc. 18th Int. Symp. Ballistics (ed. Reinecke, W. G.) (Technomic Publishing Company, 1999); available at http://hsrlab.gatech.edu/AUTODYN/papers/paper092.pdf.

Segletes, S. B. Int. J. Impact Eng. 32, 1403-1439 (2006).

Daneshjou, K. & Shahravi, M. J. Mech. Sci. Tech. 22, 2076-2089 (2008).

Daneshjou, K. & Shahravi, M. J. Mech. 25, 117-128 (2009).

Daneshjou, K. & Shahravi, M. Mech. Aerosp. Eng. J. 3, 69-86 (2008).

Ziari, H., Behbahani, H. & Khabiri, M. M. Transport XXI, 207-212 (2006).

Forbes, G. Transportation Research Circular Issue Number: E C019 B-6/1 (Transportation Research Board ISSN, 2000); available at http://www.urbanstreet.info/2nd_sym_proceedings/Volume1/Ec019_b6.pdf.

Jiang, B. & Claramunt, C. Paper given at 5th AGILE Conference on Geographic Information Science, Palma, Spain, 25–27 April 2002; available at http://www2.hig.se/~bjg/s6_Jiang.pdf.

Jiang, B. & Claramunt, C. GeoInformatica 8, 157-171 (2004).
Related links
Related links
Related external links
About this article
Cite this article
Butler, D. Iranian ministers in plagiarism row. Nature 461, 578–579 (2009). https://doi.org/10.1038/461578a
Published:

Issue Date:

DOI: https://doi.org/10.1038/461578a