US lawmakers investigate site choice of planned facility.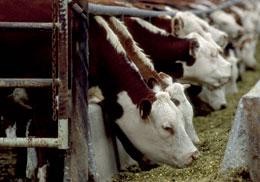 The US government's decision to locate a new national biosecurity lab in Manhattan, Kansas, has been called into question by a congressional watchdog. The Government Accountability Office (GAO) concluded that the Department of Homeland Security (DHS) relied on a flawed risk assessment when deciding the location of the US$650-million National Bio and Agro-Defense Facility.
Last December the DHS chose Kansas State University as the site of a high-containment lab to replace the Plum Island Animal Disease Center in New York state.
But the GAO found that the department used "unrepresentative accident scenarios", "outdated modelling", and "inadequate" information in assessing the chance that highly contagious pathogens might be accidentally released from the facility, according to a draft of the report obtained by The Washington Post. The full report was scheduled to be released on 30 July, to coincide with a hearing convened by the House Committee on Energy and Commerce's oversight and investigations subcommittee.
The GAO says that the DHS's environmental impact statement, prepared for all six finalist sites, did not adequately evaluate worst-case scenarios.
Matthew Chandler, a DHS spokesman, defended the agency's site selection process as open, fair and safe. "We stand by our process," he says. A GAO spokeswoman declined to comment on the draft report.
"We have the technology to work with these agents safely. "
Jerry Jaax, Kansas State University's associate vice-president for research compliance, says that concerns about placing the high-containment lab on the US mainland are "outmoded". He says that no problems have been found at other mainland disease facilities operating at the highest biosecurity level, such as those at the Centers for Disease Control and Prevention in Atlanta, Georgia, and the DHS's biodefence lab in Fort Detrick, Maryland. In addition, worries over a risk of tornados at the site are "disingenuous and stupid", he says. "The safest place in the case of a tornado would be one of these facilities."
Michael Guiffré, a partner at law firm Patton Boggs in Washington DC who represents a consortium seeking to site the biosecurity lab in San Antonio, Texas, applauded the report and called for a full comparison of the safety merits of the various applicants. "If a thorough risk assessment was completed that analysed the relative risks of conducting this research at various sites, then ultimately the DHS would conclude that Texas is the safer location," he says, arguing that Kansas poses a bigger danger of severe tornadoes.
In light of the GAO report, critics are questioning whether the DHS should go back to the drawing board to reconsider a new offshore site to replace the 55-year-old facility on Plum Island. "A careful and comprehensive assessment of risk has not been made," says Richard Ebright, a molecular biologist at Rutgers University in Piscataway, New Jersey. "It's time for those policies to be reconsidered."
But many biosecurity experts point out that disease centres in other countries, such as the Canadian National Centre for Foreign Animal Disease in Winnipeg, operate efficiently and safely in mainland locations. "We have the technology to work with these agents safely in containment," says Corrie Brown, a veterinary pathologist at the University of Georgia in Athens who was interviewed by the GAO for its report.
However, disease outbreaks are not unprecedented. In 2001, a leak at an ageing UK animal-research lab in Pirbright led to an outbreak of foot-and-mouth disease that required the slaughter of 6 million livestock. This week, the British government announced a £100-million (US$165-million) upgrade to the facility.

About this article
Cite this article
Dolgin, E. Biodefence lab criticized. Nature 460, 556–557 (2009). https://doi.org/10.1038/460556a
Comments
By submitting a comment you agree to abide by our Terms and Community Guidelines. If you find something abusive or that does not comply with our terms or guidelines please flag it as inappropriate.