American Chemical Society makes cutbacks to fight financial losses.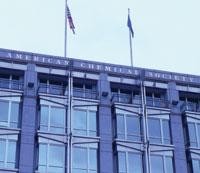 The American Chemical Society (ACS), the world's biggest scientific society, is feeling the effects of the global economic downturn.
On 28 April, six months after tightening its belt a first notch, the society laid off 56 people, 3% of its employees. New employment will be frozen indefinitely, and the society has capped its contributions to medical insurance for retired employees and cut back on other expenses such as travel.
The ACS, based in Washington DC, blames its financial problems on the falling values of its investments, as well as falling revenue from its publications, which include the Journal of the American Chemical Society and Chemical & Engineering News, as subscribers move from print to online-only deals. Its reserves were US$60 million at the end of 2008, compared with $212 million the year before.
The society has also posted a $36.5-million bond in a lawsuit it recently lost against the chemical-information company Leadscope in Columbus, Ohio. It had argued that the founders of Leadscope — former employees of the society — had used intellectual property belonging to the society. The ACS plans to appeal against the decision, but if it loses, it may owe that $36.5 million plus interest. According to Glen Ruskin, director of the ACS office of public affairs, the possible outlay is "not having any impact on our financials at this point, nor did it figure in the actions we took on Tuesday [28 April]".
The whole publishing enterprise has entered a momentous time.
Of the 56 layoffs, 40 were in the publications division. Ten staff members at Chemical & Engineering News and the entire reporting team at Environmental Science & Technology were laid off. The publications division generates more revenue than any other division of the society apart from the Chemical Abstracts Service, a fee-based database of chemical information and suite of tools to search it.
According to notes taken by a laid-off employee at a meeting of the publications division on 30 January, the ACS earns about $500 million annually in revenues, with 29% from the publications division. In 2008, revenue growth in the division was just 2.5%, down from 7–10% a year.
Ruskin says that the layoffs were strategically chosen. "The whole publishing enterprise has entered probably one of the more momentous times in its history: we are now moving from print to electronic," he says. "Part of what we are doing with the reduction is responding to that evolution."
Even vocal critics of the society's opposition to open-access publishing aren't delighting in its financial woes. Peter Murray Rust of the University of Cambridge, UK, whose blog covers open-access chemical information, says that he wishes the society well. "I have not been a supporter of many of [its] policies," he says, "but I would say that we absolutely need national scientific societies."
Other societies are also seeing the value of their portfolios decline. "Our investments fared about as well as anyone's," says Mark Hernick, director of finance at the American Geophysical Union, also based in Washington DC. "Most investments lost 20 to 40% of their value last year alone, and we were in that category." He says that his society is not planning staffing reductions.
Richard Pike, chief executive of the London-based Royal Society of Chemistry, says, "Our reserves are hit, but we are in a somewhat better condition than some others — we had a good year ending in 2008". The UK society is actually adding staff, Pike says, mostly in its publications and membership divisions.
Ruskin says that he hopes ACS members won't notice any change in services provided by the society. "All the things that we provide to them are considered essential," he says. "How do we continue to provide that in a manner that is sustainable?"

Related links
Related links
Related links in Nature Research
Related external links
About this article
Cite this article
Marris, E. Even big societies feel the pinch. Nature 459, 17 (2009). https://doi.org/10.1038/459017a
Published:

Issue Date:

DOI: https://doi.org/10.1038/459017a