The Byzantine system for degrading proteins inside cells is already the target of a successful anticancer drug. A compound that inhibits another part of this system also shows promise in models of cancer in mice.
Access options
Subscribe to Journal
Get full journal access for 1 year
$199.00
only $3.90 per issue
All prices are NET prices.
VAT will be added later in the checkout.
Tax calculation will be finalised during checkout.
Buy article
Get time limited or full article access on ReadCube.
$32.00
All prices are NET prices.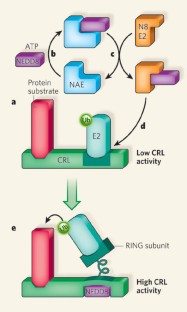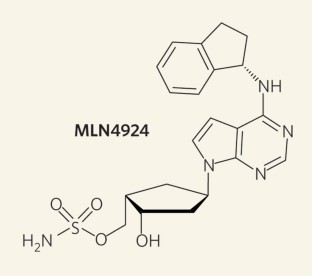 References
The Biopharmaceutical Sector's Impact on the U.S. Economy: Analysis at the National, State, and Local Levelshttp://www.archstoneconsulting.com/biopharmapdf/report.pdf (2009).

Soucy, T. A. et al. Nature 459, 732–736 (2009). | Article |

Pickart, C. M. Cell 116, 181–190 (2004).

Kane, R. C., Bross, P. F., Farrell, A. T. & Pazdur, R. Oncologist 8, 508–513 (2003).

Rock, K. L. et al. Cell 78, 761–771 (1994).

Adams, J. et al. Bioorg. Med. Chem. Lett. 8, 333–338 (1998).

Petroski, M. D. & Deshaies, R. J. Nature Rev. Mol. Cell Biol. 6, 9–20 (2005).

Lammer, D. et al. Genes Dev. 12, 914–926 (1998).

Liakopoulos, D., Doenges, G., Matuschewski, K. & Jentsch, S. EMBO J. 17, 2208–2214 (1998).

Walden, H., Podgorski, M. S. & Schulman, B. A. Nature 422, 330–334 (2003).

Saha, A. & Deshaies, R. J. Mol. Cell 32, 21–31 (2008).

Duda, D. M. et al. Cell 134, 995–1006 (2008).

Leyser, H. M. et al. Nature 364, 161–164 (1993).
About this article
Cite this article
Deshaies, R. Fresh target for cancer therapy. Nature 458, 709–710 (2009). https://doi.org/10.1038/458709a
Published:

Issue Date:

DOI: https://doi.org/10.1038/458709a
This article is cited by
Lloyd Mabonga
Abidemi Paul Kappo

Biophysical Reviews (2019)