A study of the main asteroid belt, which lies between Mars and Jupiter, reveals an excess depletion of asteroids that was triggered by the migration of giant planets in the early history of the Solar System.
Access options
Subscribe to Journal
Get full journal access for 1 year
$199.00
only $3.90 per issue
All prices are NET prices.
VAT will be added later in the checkout.
Tax calculation will be finalised during checkout.
Rent or Buy article
Get time limited or full article access on ReadCube.
from$8.99
All prices are NET prices.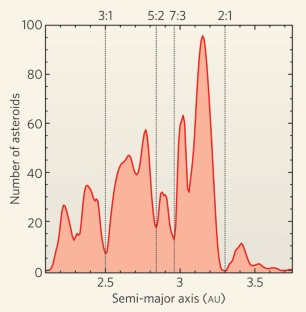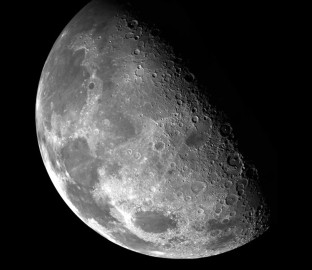 References
1

Minton, D. A. & Malhotra, R. Nature 457, 1109–1111 (2009).

2

Malhotra, R. Nature 365, 819–821 (1993).

3

Malhotra, R. Astron. J. 110, 420–429 (1995).

4

Fernández, J. A. & Ip, W.-H. Icarus 58, 109–120 (1984).

5

Kirkwood, D. Meteoric Astronomy: A Treatise on Shooting-Stars, Fireballs, and Aerolites (Lippincott, 1867).

6

Tera, F., Papanastassiou, D. A. & Wasserburg, G. J. Earth Planet. Sci. Lett. 22, 1–21 (1974).

7

Strom, R. G., Malhotra, R., Ito, T., Yoshida, F. & Kring, D. A. Science 309, 1847–1850 (2005).
About this article
Cite this article
Walsh, K. When planets migrate. Nature 457, 1091–1092 (2009). https://doi.org/10.1038/4571091a