Ten years after the term metagenomics was coined, the approach continues to gather momentum. This culture-independent, molecular way of analysing environmental samples of cohabiting microbial populations has opened up fresh perspectives on microbiology.
Access options
Subscribe to Journal
Get full journal access for 1 year
$199.00
only $3.90 per issue
All prices are NET prices.
VAT will be added later in the checkout.
Tax calculation will be finalised during checkout.
Rent or Buy article
Get time limited or full article access on ReadCube.
from$8.99
All prices are NET prices.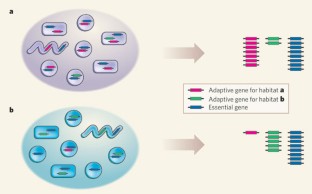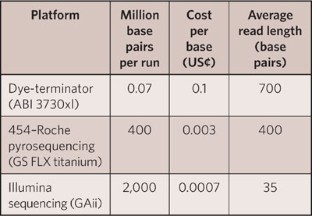 References
1

Tyson, G. W. et al. Community structure and metabolism through reconstruction of microbial genomes from the environment. Nature 428, 37–43 (2004).

2

Edwards, R. A. & Rohwer, F. Viral metagenomics. Nature Rev. Microbiol. 3, 504–510 (2005).

3

DeLong, E. F. et al. Community genomics among stratified microbial assemblages in the ocean's interior. Science 311, 496–503 (2006).

4

Turnbaugh, P. J. et al. An obesity-associated gut microbiome with increased capacity for energy harvest. Nature 444, 1027–1031 (2006).

5

Yooseph, S. et al. The Sorcerer II Global Ocean Sampling Expedition: expanding the universe of protein families. PLoS Biol. 5, e16 (2007).

6

Warnecke, F. et al. Metagenomic and functional analysis of hindgut microbiota of a wood-feeding higher termite. Nature 450, 560–565 (2007).
About this article
Cite this article
Hugenholtz, P., Tyson, G. Metagenomics. Nature 455, 481–483 (2008). https://doi.org/10.1038/455481a