Nine leaders give Nature their view.
As this month's International AIDS Conference in Mexico City ends, Erika Check Hayden asks leaders of the HIV community what they expect to see on the agenda when the conference reconvenes in Vienna in 2010 — the year by which the world has agreed to provide universal access to HIV treatment.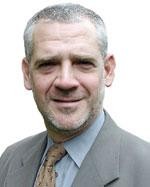 Julio Montaner President, International AIDS Society, 2008–10
We want to make 2010 an accountability conference, so that we have a clear idea of which promises have been made, kept and broken in the roll-out of antiretroviral therapy. And there will be more focus on eastern Europe, where the epidemic is a catastrophe brewing. The issue of intravenous drug users is going to become dominant. Also, the distance between what we know works and what we're actually doing needs to be closed, or the epidemic will become totally out of control.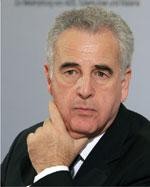 Michel Kazatchkine Executive director, Global Fund to Fight AIDS, Tuberculosis and Malaria
I expect more progress from the science of treatment, with more powerful combination treatments and ways of selecting combinations of antiretrovirals to provide long-term suppression of the virus and avoid resistance. I expect a lot more information on how antiretroviral therapy can help with prevention. And I'm looking for what percentage of countries will have reached universal coverage in treatment; I'm quite hopeful for a number of middle-income countries in western Africa and Latin America.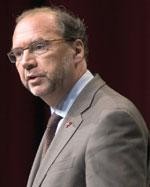 Peter Piot Executive director, Joint United Nations Programme on HIV/AIDS
I think even more attention will be paid to the 'how' of prevention. We should have results of the big studies of pre-exposure prophylaxis [PrEP]. I hope we will have a better understanding of protective immunity and more information on resistance to antiretrovirals. And there will be more on linking up countries' health systems to AIDS activities.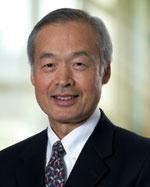 Tachi Yamada President, Bill & Melinda Gates Foundation Global Health Program
I hope we will have thought through how to deal with drug resistance and the need to go to second-line treatments. In prevention, I would like to see that we've started on the roll-out of circumcision, and have doubled the prevention of mother-to-child transmission. I'd like to know whether the addition of antiretrovirals to microbicide treatment will make a difference. And I'd like a plan to address multiple concurrent partners in high-prevalence countries.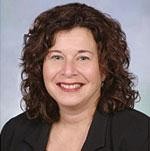 Zeda Rosenberg Chief executive, International Partnership for Microbicides
The two ongoing trials of early-generation microbicides will have been completed and the next generation of micro­bicides should be well on its way to showing efficacy. The CAPRISA trial of tenofovir gel should be finished, and the data will be under analysis. Several trials of next-generation microbicides are due to be launched — both safety studies of newer products, and efficacy studies of products based on non-nucleoside reverse transcriptase inhibitors.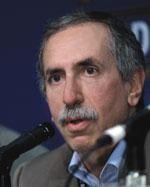 Alan Bernstein Executive director, Global HIV Vaccine Enterprise
The revolution in biomedical research, with high-throughput technology, systems biology and computational biology, needs to be applied to vaccines. From that we might learn how to achieve protection. There needs to be more emphasis on how we measure what's going on early in infection. There seems to be a brief window of opportunity after someone becomes infected when we can intervene.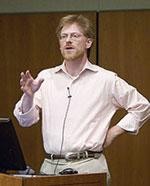 Mitchell Warren Executive director, AIDS Vaccine Advocacy Coalition
We should have data from up to four of the initial PrEP studies and from a 16,000-person Thai vaccine trial of a prime–boost combination of ALVAC-HIV and AIDSVAX. Ideally, we will have at least one new vaccine and/or microbicide product in an efficacy trial. We should be talking about impact from the male-circumcision programme scale-up as opposed to research results. And we will be talking about 'antiretroviral-based prophylaxis' as opposed to microbicides or PrEP.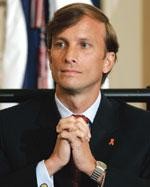 Mark Dybul US global AIDS coordinator
I hope we have more data on the impact of HIV on countries' health systems and on innovative approaches to incorporating the private sector into prevention. The HIV community should be looking at other public-health efforts that have had generational behavioural change. We should see more full-country ownership, with all sectors talking about what they've done with the freedom to do what they need to do. I hope we see more of that and less discussion of global architecture and the things we know how to do.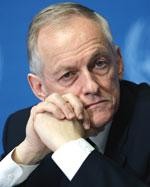 Kevin De Cock Director of the HIV/AIDS Department, World Health Organization
Male circumcision needs to be scaled up. We're waiting for answers about the use of antiretro­viral therapy in people already infected with HIV, to see whether it lowers viral load and how that translates into reduced transmission. I don't think we're going to get universal access in all countries by 2010, but there are some places, such as Namibia and Botswana, that can do it.

Additional information
See our blog from the International AIDS Conference.
About this article
Cite this article
Check Hayden, E. The AIDS fight: looking ahead to 2010. Nature (2008) doi:10.1038/454812a
Comments
By submitting a comment you agree to abide by our Terms and Community Guidelines. If you find something abusive or that does not comply with our terms or guidelines please flag it as inappropriate.