China Science and Technology Museum
Olympic Village, Beijing Opening September 2009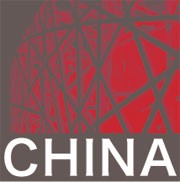 With up to 30,000 visitors a day, the Beijing-based China Science and Technology Museum is grossly oversubscribed. In response, China is building another one more than twice the size, costing 2 billion yuan (US$300 million). The museum (artist's impression, pictured) will open in Beijing's Olympic Village in September 2009, in a building designed to resemble an ancient Chinese puzzle, the Lock of Luban.
The museum will showcase scientific and technological developments in all disciplines, from agriculture, geology, alternative energy and environmental protection to space exploration, as well as inventions from ancient China. There will be an exhibition hall for children, who are expected to constitute half of the visitors. With running costs of 150 million yuan a year, the building will boast the world's largest dome video screen and laboratories where participants can do short research projects.
"The new museum is emblematic of China's long-term commitment to science communication," says Zhu Youwen, director of the venue's planning and development. In June 2002 China's top legislature, the Standing Committee of the National People's Congress, passed a bill on the dissemination of developments in science and technology to the public.
The country's current 15-year strategic plan for science and technology, announced in February 2006, prioritizes the improvement of public understanding in these areas. Infrastructure is the first step. All 34 districts in China plan to have at least one science museum in their capital cities by 2010, adding to the 40 or so already in existence. More than a dozen are under construction, including what will be the world's largest science museum when it opens in Guangzhou, Guangdong province.

Many applaud China's political and financial commitment to science communication. But some critics, such as science historian Liu Bing of the Centre of Science, Technology and Society at Beijing's Tsinghua University, are concerned that the quality of exhibitions and events may not be up to scratch. Some provincial science museums also fail to attract significant visitor numbers, and there are few public debates on topical or controversial issues such as traditional Chinese medicine, stem-cell therapies and genetically modified crops.
Zhu concedes that there is much room for improvement. So Beijing's new science museum will foster closer collaborations with its counterparts elsewhere in the country and abroad. It also plans to host seminars and workshops at which scientists, policy-makers and the public can debate crucial scientific matters.
Some hurdles must still be overcome, Zhu explains. Public participation in Chinese policy-making is a new concept to all involved. Government officials are not yet reconciled to having to justify political decisions to the populace, nor are scientists used to explaining their research to a general audience. As a result, much of China's population is insufficiently informed about science and technology issues. "It's an important aspect of building a more democratic society," says Zhu. "It will come with time."
Yet people in China are eager to obtain more information and voice their views. In Shanghai, at one of several 'café scientifique' events organized by the British Council, stem-cell researcher Stephen Minger of King's College London and his Chinese colleagues had lively exchanges about stem-cell therapies with audiences of all ages and professions. Last month, the Beijing-based National Art Museum of China mounted an exhibition called Synthetic Times. Prominent installation artists from 29 countries explored issues such as identity, emotion, perception of reality, and the relationship between humans and technology in time and space.
"There is a lot of interest in science and technology from all sectors of the Chinese public," says Liu. "To channel that energy and curiosity properly is key to promoting the awareness of science and its social impact."
About this article
Cite this article
Qiu, J. A museum in every district. Nature 454, 404–405 (2008). https://doi.org/10.1038/454404a
Published:

Issue Date:

DOI: https://doi.org/10.1038/454404a