No change at the top as old guard keeps its grip on power.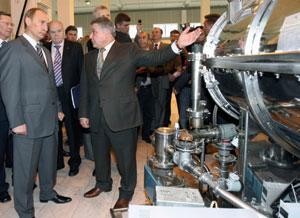 Mikhail Kovalchuk's rise to the top position in Russian science seemed a done deal. But the general assembly of the Russian Academy of Sciences has thwarted plans for the head of its newly established division for nanosciences to become the influential academy's new president.
Russia's then president Vladimir Putin last year chose Kovalchuk to head Russia's US$7-billion push into nanotechnology. A few weeks later, the academy's leadership appointed Kovalchuk as 'acting' vice-president for nanotechnology.
Kovalchuk is the director of the Kurchatov Institute in Moscow, Russia's premier centre for nuclear science. But as he was not a full member of the academy (only a 'corresponding' member), he could not be elected president. In preparation for the election, last week's general assembly was expected to grant him full membership. But on 28 May he failed to win the two-thirds majority vote necessary for membership, by 44 votes.
According to the academy's rules, full membership is restricted to individuals who have contributed in a ground-breaking way to the advancement of science. Kovalchuk — whose older brother, Yuri Kovalchuk, is a successful banker with close personal ties to Putin — has earned his merits as a skilled science administrator with influential contacts in political and business circles. He has also done research, mostly in crystallography, but his achievements and publication record are not considered outstanding.
Nonetheless, observers expected that the academy's long-time president, mathematician Yuri Osipov, who was on 30 May re-elected for the fourth time, would just be a placeholder for Kovalchuk (see 'Presidential election disappoints reformists'). Osipov's rival candidate, high-energy physicist and former science minister Vladimir Fortov, who had promised he would modernize the ageing academy, failed to win a majority in the presidential elections.
According to an unwritten but, so far, strictly enforced rule, academy leaders should not be older than 70 years. Osipov, who turns 72 in July, had last year promised to step down, but changed his mind after jurists assured him that the age provision would not be an obstacle.
Kovalchuk had already pawed the ground. He told Nature last year that Russia needs to rethink its approach to science, which critics say suffers from prevailing Soviet structures and widespread lack of competition (see Nature 449, 524–527; 2007).
It seemed obvious that Osipov would merely keep the position for Kovalchuk.
"Nobody really believed that Osipov intended to remain president for very long," says biologist Mikhail Gelfand, a Howard Hughes International Research Scholar and vice-president for science at the academy's Institute for Information Transmission Problems in Moscow. "It seemed obvious that he would merely act as a kind of interim president for a year or so, keeping the position for Kovalchuk."
Scientists close to the academy speculate that many members voted against Kovalchuk because they felt under too much pressure from its leadership to agree with its favourites. Others think that academics were disappointed that the money flow from Rosnanotech, a tax-exempt body set up last year to coordinate Russia's nanotechnology initiative to academy institutes, was sparser than they had hoped. Kovalchuk has a great deal of influence over Rosnanotech and is a member of its board.
Indeed, the desire for Rosnanotech money has taken strange forms. In May, an over-eager Siberian scientist sent a self-invented 'nano-powder' to at least five high-ranking academy members, including Kovalchuk, whose deputy director Svetlana Zheludeva opened the package. When Zheludeva died soon after, murder was suggested by the Russian media. Russian health officials have dismissed such speculation, saying that her death on 17 May from acute liver failure was not due to poison.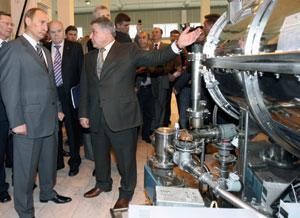 Related links
Related links
Related links in Nature Research
Related external links
About this article
Cite this article
Schiermeier, Q. Russian science academy rejects Putin ally. Nature 453, 702–703 (2008). https://doi.org/10.1038/453702a
Published:

Issue Date:

DOI: https://doi.org/10.1038/453702a