A protein called small ubiquitin-related modifier (SUMO) can be coupled to other proteins to control their function. This SUMOylation has been implicated in the regulation of a host of cellular processes, and is essential for the health, and even the survival, of most organisms.
Access options
Subscribe to Journal
Get full journal access for 1 year
$199.00
only $3.90 per issue
All prices are NET prices.
VAT will be added later in the checkout.
Tax calculation will be finalised during checkout.
Rent or Buy article
Get time limited or full article access on ReadCube.
from$8.99
All prices are NET prices.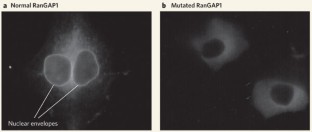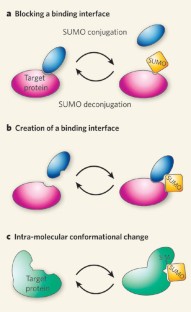 About this article
Cite this article
Meulmeester, E., Melchior, F. SUMO. Nature 452, 709–711 (2008). https://doi.org/10.1038/452709a