Representatives of 21 stem-cell funding agencies from 19 countries — members of the International Stem Cell Forum — met in San Francisco at the end of February to discuss collaborations and how to coordinate cell banks and registries. Among them was Leszek Borysiewicz, head of the UK Medical Research Council (MRC), who spoke to Nature about the effort.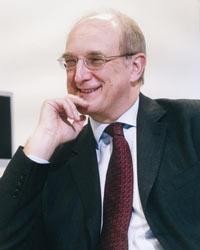 Researchers already share cell lines, so why are stem-cell banks important?
They make material available to investigators in a characterized way, so that you get reproducibility. You can imagine how important that's going to become as we start to get closer to putting this material back into patients.
So far, there are very few stem-cell banks. How many does the world need?
It is very important to set up several of these banks around the world. We've got to make sure that we coordinate so that the material we are providing is similar. At the end of the day, there will be a balance in terms of how many banks are necessary. When is the redundancy going to be too much and where is the duplication actually productive?
It's odd that, because of the political situation in the United States, the forum includes three members from that nation, but just one from the other countries.
Most of the organizations I sit with are international. The importance is whether the funders themselves wish to commit to an area. It's better to hear what they're doing than to be petty about numbers.
Is the funding situation simpler in the United Kingdom?
In the United Kingdom we have support from central government for stem-cell-related research. So, my belief is that simplifying the process by which investigators can assess resources — rather than putting it into many small compartments — makes it much easier for them. The MRC doesn't earmark funds. If we get high-quality applications, then within the MRC we have the ability to ensure that we make additional budgets available.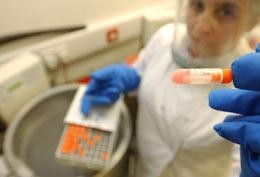 Britain is greatly expanding funds for stem-cell research — £17 million (US$34 million) over the next 3 years — but it is still dwarfed by the amount that California is spending.
The fact that California is making the funds available is a great thing. It does put pressure on the United Kingdom to make sure that resources are available for UK researchers, but that's a very positive pressure.
The publicly funded MRC is involved in corporate partnerships. How does that work?
Of course there are checks and balances. It's about ensuring the academic freedom of investigators to work with compounds in a way that they've got freedom to publish and make sure that the information gets into the public domain, and that the collaboration accelerates a push-through into clinical practice.
What challenges are there in getting stem cells into the clinic?
One of the questions that's going to have to be addressed, particularly for the induced pluripotency [adult cells that have been reprogrammed to an embryonic-like state using genes] lines is the issue of tumorigenicity — knowing how and when you're going to need to activate particular genes, some of which may be predisposed for the development of tumours. These are very real issues that we will have to address as we move forward.
What you don't want is to suddenly get a block that you didn't identify. There's nothing worse than doing a whole lot of basic science on a cell line and then finding that you can't use it to get to the point of a therapy.
As the MRC's head, how do you feel about having to hand money made through technology transfer back to the Treasury?
Do I like having to hand back close to two hundred million dollars? No, of course I don't. But what has to be remembered is that this money is intended for science, so if we're able to deliver the science through resources made available from other sources, that's fine by me.

Additional information
Interview by Monya Baker. For more on the international forum and the latest developments, visit www.nature.com/stemcells .
Related links
Related links
Related external links
About this article
Cite this article
Baker, M. Banking on the future of stem cells. Nature 452, 263–264 (2008). https://doi.org/10.1038/452263a
Further reading
Esmat Elhami
Andrew L. Goertzen
Ganghong Tian

European Journal of Nuclear Medicine and Molecular Imaging (2011)