Strange forces and effects dominate the world at the microscopic level. One such force, rooted in the random fluctuations of matter, has only now been accurately measured — 30 years after it was first predicted.
Access options
Subscribe to Journal
Get full journal access for 1 year
$199.00
only $3.90 per issue
All prices are NET prices.
VAT will be added later in the checkout.
Tax calculation will be finalised during checkout.
Buy article
Get time limited or full article access on ReadCube.
$32.00
All prices are NET prices.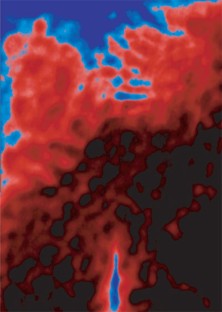 References
Hertlein, C., Helden, L., Gambassi, A., Dietrich, S. & Bechinger, C. Nature 451, 172–175 (2008).

Fisher, M. E. & de Gennes, P.-G. C. R. Acad. Sci. Paris B 287, 207–209 (1978).

Garcia, R. & Chan, M. H. W. Phys. Rev. Lett. 83, 1187–1190 (1999).

Fukuto, M. et al. Phys. Rev. Lett. 94, 135702 (2005).

Beysens, D. & Estève, D. Phys. Rev. Lett. 54, 2123–2126 (1985).

Casimir, H. B. G. Proc. Kon. Nederl. Akad. Wet. B 51, 793–795 (1948).

Kardar, M. & Golestanian, R. Rev. Mod. Phys. 71, 1233–1245 (1999).

Vasilyev, O., Gambassi, A., Maciolek, A. & Dietrich, S. Europhys. Lett. 80, 60009–60014 (2007).
About this article
Cite this article
Balibar, S. The force of fluctuations. Nature 451, 136–137 (2008). https://doi.org/10.1038/451136a
Published:

Issue Date:

DOI: https://doi.org/10.1038/451136a