Quantitative relationships between how frequently a word is used and how rapidly it changes over time raise intriguing questions about the way individual behaviours determine large-scale linguistic and cultural change.
Your institute does not have access to this article
Access options
Subscribe to Journal
Get full journal access for 1 year
$199.00
only $3.90 per issue
All prices are NET prices.
VAT will be added later in the checkout.
Tax calculation will be finalised during checkout.
Buy article
Get time limited or full article access on ReadCube.
$32.00
All prices are NET prices.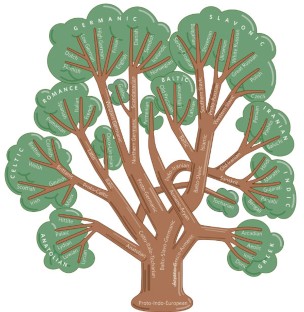 References
Chomsky, N. Knowledge of Language: Its Nature, Origin, and Use (Praeger, Westport, CT, 1986).

Hurford, J. in Logical Issues in Language Acquisition (ed. Roca, I. M.) 85–136 (Foris, Dordrecht, 1990).

Lieberman, E., Michel, J.–B., Jackson, J., Tang, T. & Nowak, M. A. Nature 449, 713–716 (2007).

Pagel, M., Atkinson, Q. D. & Meade, A. Nature 449, 717–720 (2007).

Bybee, J. & Hopper, P. (eds) Frequency and the Emergence of Linguistic Structure (Benjamins, Amsterdam, 2001).

Zipf, G. K. Human Behavior and the Principle of Least Effort (Addison-Wesley, Cambridge, MA, 1949).

Heine, B., Claudi, U. & Hünnemeyer, F. Grammaticalization: A Conceptual Framework (Univ. Chicago Press, 1991).

Keller, R. On Language Change: The Invisible Hand in Language (Routledge, New York, 1994).

Boyd, R. & Richerson, P. J. Culture and the Evolutionary Process (Univ. Chicago Press, 1985).

Kalish, M. L., Griffiths, T. L. & Lewandowsky, S. Psychonom. Bull. Rev. 14, 288–294 (2007).

McElreath, R. et al. Evol. Hum. Behav. 26, 483–508 (2005).

Kirby, S., Dowman, M. & Griffiths, T. L. Proc. Natl Acad. Sci. USA 104, 5241–5245 (2007).

Deacon, T. W. The Symbolic Species: The Co-evolution of Language and the Brain (Norton, New York, 1997).

Dawkins, R. The Selfish Gene (Oxford Univ. Press, 1976).

Dennett, D. C. Darwin's Dangerous Idea (Simon & Schuster, New York, 1995).

Blackmore, S. J. The Meme Machine (Oxford Univ. Press, 2000).

Mesoudi, A., Whiten, A. & Laland, K. N. Evolution 58, 1–11 (2004).
About this article
Cite this article
Fitch, W. An invisible hand. Nature 449, 665–667 (2007). https://doi.org/10.1038/449665a
Published:

Issue Date:

DOI: https://doi.org/10.1038/449665a